Seven Simple Solutions To Avoid Back-to-School Mayhem
Web Exclusive: Need help with a dysfunctional closet? Find out how you can organize your child's closet in a few easy steps. Visit honolulufamily.com and watch the step-by-step video.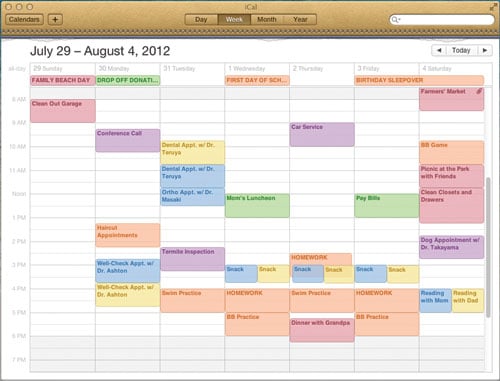 Calendars and Father Time may tell us the year begins on Jan. 1, but households with school-age children will tell you the year truly begins when the kids return to school.
New clothes, new school supplies and new teachers mark the beginning of a school year. How can you help your family prepare to put their best feet forward?
We asked four Hawaii professionals to share their insights and practical knowledge about getting, and staying, organized.
Following their tips, even the most chaotic household can find some serenity.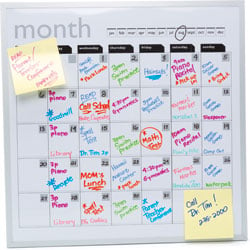 1. Organize Yourself First
If you have problems with time management, concentration and organization, clearing out distractors and getting organized will give you control over your home and family life. Simple routines can make a big difference. For example, put your keys, cell phone and purse in the same place every time you enter the house. You'll thank yourself the next time you're in a rush to get out the door.
"I once learned from Karen Simon, the president of the Hawaii Association of Professional Organizers (HAPO), that clutter is the result of an unmade decision," says Donna Glatzel, a professional organizer who started Organize Me! in 2009. If you look around your home, how many unmade decisions do you find? If the answer is "Way too many," now's a perfect time to start making them.
Even the best-intentioned organizer slips up from time to time; don't get discouraged or give up. "When I have a busy day I forget things," admits Lise Krivatsy, a part-time elementary-school reading specialist from Honolulu. "You've got to be able to laugh at yourself at the end of the day because sometimes you'll make mistakes. Don't beat yourself up, because it's a lot to manage."
Controlling the comings and goings of the week is often based on your scheduling skills. Technology provides some easy ways to improve those skills so you can become a scheduling Jedi.
Krivatsy says the iCalendar application on her iMac is her most important tool for keeping her family of five on track. With kids ages 14, 10 and 7 who attend two different schools and are all active in sports and other extracurricular activities, it can be a challenge.
Krivatsy uses iCal as the screensaver on her iMac computer, which is in a central place in her home. "I've assigned a different color for each family member," says Krivatsy, so everyone can quickly identify their commitments. Using the "Add Invitees" function, her husband, Serge, and teen daughter, Sophia, can sync events on their calendars, too. Serge can add events to the master calendar remotely, from his Blackberry, as they arise. They also take advantage of the "Set Alarm" function, which sends reminders to the home computer and their various cell phones.
Whether it's doctor's appointments, holiday events, choir practices, school dances, musical-theater rehearsals, sports practices, dance lessons or giving the dog, Hoku, her medications, everything ends up on Krivatsy's electronic calendar. "If it doesn't make it onto the calendar, it often doesn't get done," she says. "And the kids know that. So if the kids don't communicate with me, they can't get mad."
Tip: Include children in scheduling and let them take some ownership. Krivatsy keeps her 7-year-old daughter's school's paper calendar tacked up at her eye level, so she can see when she has P.E. or sharing and can prepare for those activities.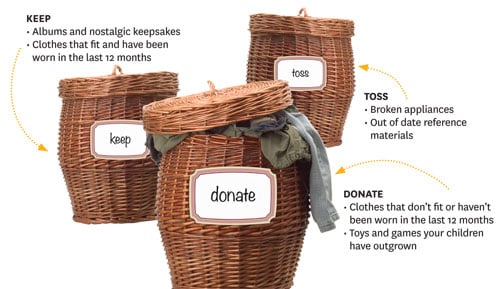 2. Clearing Clutter: Junk Drawers, Spare Closets, Guest Rooms
Whether organizing a household or a closet, first divide the project into manageable tasks. "Pick one area at a time, usually what's bothering you the most," says Glatzel. "If you think of the whole house, you'll get completely overwhelmed."
Glatzel recommends taking everything out of an area, cleaning it and sorting items into three piles: Keep, Toss or Donate. Put the Keep things back where they belong, the Toss in rubbish or recycle bins, and the Donate in a designated area near the door.
"You'll feel so good once one area is done," says Glatzel. "Then, once that area's cleaned, you have to maintain it." To avoid pile-ups and clutter, think of countertops, desks, dressers and tabletops—anything flat—as high-value real estate within your home. As such, things that live on flat surfaces must prove their worth. For example, if you use your coffeemaker and electric pencil sharpener daily, they've earned their place on the counter or desk out of repeated necessity. If your blender, jewelry box or video camera are used only once a week (or less often), find a home for them out of sight in a drawer or cabinet, not a coveted flat surface.
Tip: Go through the sorting process quickly. Pick up an item and decide within five seconds what pile it should go in. If you have to think about it, you probably don't need it.
Having trouble deciding which pile something should go in? Ask yourself these two important questions: Do I love it? Do I need it? If you answer NO to both, toss. If you get a YES to either, keep. It goes into the donate pile if someone else might love it or need it.
Still having trouble? These questions dig deeper:
When was the last time I used this? If it is more than a year ago, toss or donate.
Will I ever need this again? If you can picture a specific, concrete instance, then keep it. If not, toss or donate.
What will happen if I get rid of it? Imagine the worst thing that could happen and you will realize that it is probably not as bad as you think it is.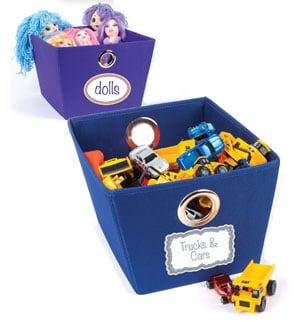 3. Daily Routine
Amber Stanley, a first-grade teacher at Hahaione Elementary School in Hawaii Kai, runs a well-organized classroom, and says many tenets of basic school organization can be implemented at home.
"In the classroom, students respond well to routines, like where to unpack their backpacks, where to turn in work, when/how to pack up their belongings for dismissal, and so on," says Stanley. "Routines can also help with organization at home, such as having a specific place to unpack their folders and the papers that parents need to sign."
Involving kids in setting up routines keeps them interested in maintaining them. To ease the stress of rushed mornings, work together on a list of things you need to do before you walk out the door.
You can post a list for younger kids to follow: Get Dressed, Make Bed, Eat Breakfast, Wash Face, Brush Hair, Brush Teeth, Put Lunch/Snacks/Water Bottles in Backpack, Put on Socks/Shoes, and so on. The order and events depend on what works best and what needs to be done.
Families should start with an honest assessment of the most important morning duties first, and work their way backwards from there. For example, in some homes, getting dressed and making beds must be done before breakfast is served. Is bed-making optional in your home? If so, move that to the bottom of the list or remove it altogether. After breakfast, hair and teeth brushing usually come next. Lunches and snacks need to be placed in backpacks. Does the dog need to be fed or taken outside? Does the outgoing mail need to be put in the mailbox? Do the plants need to be watered? Each family must create a list of To-Dos uniquely tailored for their morning routine. Keep in mind, the shorter the list, the less likely things will be forgotten.
With daily repetition, you'll need to prompt the kids less and less. "We set aside time to organize, especially in the beginning of the school year," explains Stanley. "Once the routines, expectations and how-tos are known, the majority of students continue independently. Positive feedback can also motivate students to stay organized and follow through on routines."
There should be an after-school routine, as well, such as having a snack, doing homework, taking care of simple chores, sharing important paperwork with parents, play time, and preparing for sports, music lessons and other enrichment activities. Parents can help by providing a clean, quiet and organized space where kids can do their homework. Keep extra pencils, erasers and lined paper near their work areas. An encouraging word helps, too.
Evening routines can include dinner, bath time, finishing homework, packing backpacks and placing them by the front door, brushing teeth, charging laptops (for older kids), and, finally, quiet reading time. Make sure bedtimes are consistent and enforced, so everyone gets enough sleep.
Tip: Keep a large bag, bin or hamper in the closet to put clothes the kids have outgrown. Taking them out of rotation also cuts down on dressing time. Once in the bin, items (toys and shoes, too) are ready to be passed on to a younger sibling, family friend, or donation center.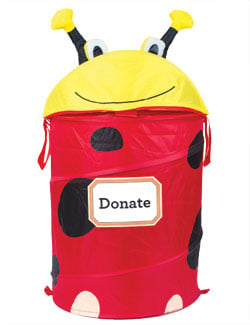 Food for Thought
Be flexible. Life is what happens in the spaces between calendar events. Things are going to happen that aren't on your calendar, and plans will sometimes change. Flexibility will help you handle both with grace.
Embrace the junk drawer. "I think every family should have a junk drawer, where miscellaneous things you need often are within quick reach," says Krivatsy. Not junk drawers, remember, just one junk drawer.
Easy does it. While kids need to learn responsibility, they also need time for imaginative play and discovery. Scheduling every hour throughout the week leaves little room for spontaneity and creativity.
Encourage Children to Donate or Sell. "If they're unsure about certain items, you can start a box for maybes," says Glatzel. "If, after six months, they haven't asked for it, donate it." Take your children with you so they see where their stuff is going and learn how satisfying it is to give. You can also use Craiglist as a way to reinforce money management and business skills.
Kids' storage is a rapidly growing segment of the organization market," says Suzuki. Simply Organized offers whimsical wastebaskets in panda, pig, frog and tiger designs, and animal laundry hampers ($9.99, animal trash cans, simplyorganized.net).
Think ahead. Set yourself up for a successful morning by taking care the night before. "At the end of the evening, take a few minutes to do a walk-through to put things away and clear them from the counters," suggests Glatzel.
Start small. "One drawer, one counter, one desk," encourages Glatzel, who reports you'll see some improvement with just 15 minutes a day. "Give little bits of time, whatever you have. Realistically, a drawer takes about 15 minutes, and most closets can be done in less than 30 minutes."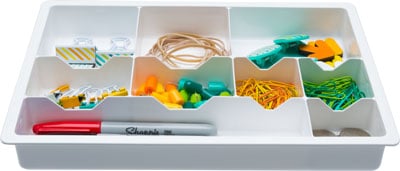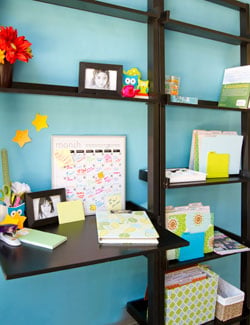 4. Reduce Paperwork
Just as the captain of a ship has his bridge, you, too, must establish a central workstation where you're in control, whether paying bills, processing permission slips, reviewing school forms or managing the family calendar. It's your own, personalized Command Center.
First, your space should be clean and comfortable, with the supplies you need neatly stored within easy reach: postage stamps, return-address labels, envelopes, pens, rubber bands, paperclips and a stapler, for example. (You're probably feeling a little more in command just envisioning it!)
Next, use a stacking letter tray to avoid the piles that plague many innocent countertops. Use one tray shelf for each family member (follow the color codes you use on the calendar), or consider a wall-mounted magazine organizer that can be labeled with different sections if you need more space.
Krivatsy places a freestanding, open-top file box next to the family computer to keep things together. "Anything that's pressing within the next few weeks goes into the file box, with one folder inside for each child," she says. "Inside each folder are their respective calendars from school, communication with teachers, school accounts to reconcile and so on." For the ultra-urgent, day-to-day items, use good, old-fashioned Post-it notes, front and center, with hand-written reminders.
Michelle Suzuki, buyer for Simply Organized, an organizatonal products retailer with locations in Kapolei and Kahala Mall, adheres to the Touch it Once rule of thumb. "As you're sorting the mail, decide right away if you need to file it, pay it, read it, recycle it or toss it. Have a trash can nearby," she says.
Finally, alleviate tax-season scrambling by getting a handle on your receipts. Keep a series of envelopes in your Command Center. Use a thick marker to label them: Business Expenses, Charitable Contributions, Medical/Dental Expenses, Home-Improvement Expenses, and so on. Slip receipts into the appropriate envelopes as you bring them home, avoiding receipt buildup in your wallet, purse or junk drawer.
5. The Kids' Rooms
A clean bedroom leads to stress-free school mornings. Make closets orderly for efficiency, with similar items grouped together—dresses, skirts, shirts, pants, etc.—so kids can find items without your assistance. Keep clothing, toys, shoes and other items separate to inspire easy, independent visits to the closet. Don't let the closet become a catchall for junk that doesn't yet have a home.
The layout and configuration of every room is different, but some organizational truths are universal: Favorite toys and stuffed animals should be kept easily within reach in a basket or bin at the child's level—and should be returned there by the child when done being used or before bed. Items stored under the bed or higher up in the closet often require parental assistance and should store less-requested treasures.
Storage bins are essential. Keep items accessed daily at eye level, seasonal and less-often-used items on higher shelves. "Get the kids involved so they feel like they're a part of it," says Suzuki. "They can help determine where things go, and feeling included will help to keep them using the system you create."
Also, consider color coding for instant association, especially for younger children: red for toys, blue for shoes and yellow for extra bedding for sleepovers, for example. Labels with photos of the items and basic words for pre-readers also encourage compliance.
"In general, organization and storage is especially needed in Hawaii, because our homes are small and space is at a premium," says Suzuki, whose 3-year-old son starts preschool this fall. "One key I've learned from a lot of professional organizers is to use the vertical spaces we might overlook. For example, under the bed: You can use bed risers/lifters to increase the amount of space below and have storage containers beneath the beds," she says.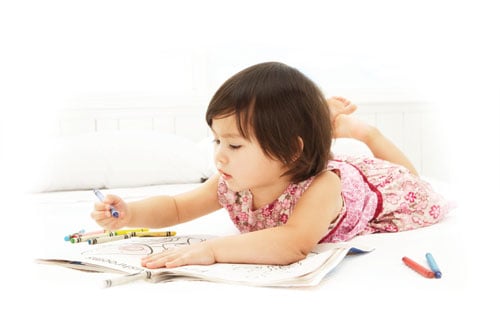 6. Preserve the Past
Children can be prolific artists; keeping each precious creation is tempting. Do it, and you'll be swimming in paperwork.
Instead, pick your favorites and store them in memory boxes, one for each child. "I like to use long, rectangular sweater bins that fit under the bed, which are great for larger pieces of artwork," says Glatzel. "First it goes on the fridge, then into the bin. Kids can put things in there themselves, too."
Glatzel also suggests using a three-ring binder with sheet protectors for smaller artwork, love notes, poetry and achievement certificates. File the items as they come home and you'll eventually have a chronology. (Great for organizing recipes, too!)
Krivatsy suggests sharing the wealth. "Our youngest might make eight pictures in one day of flower gardens," she says. "That's a lot. I may keep one, but what do I do with the other seven? So I keep a small file and use them for thank-you notes to Grandma and Grandpa. They're always tickled to get one in the mail to hang on their refrigerator. Or, we use them for friends' homemade birthday cards."
Tip: Go modern. Scan or photograph kids' artwork, then compile the images in a personalized book. Shutterfly.com, MyPublisher.com and Blurb.com are great online resources for creating photobook keepsakes.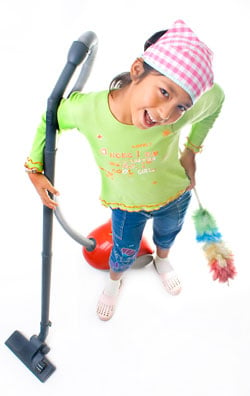 7. Don't Let Housework Get You Down
With the right attitude, you can make peace with housework.
"I do a little something every day as far as cleaning the house goes," says Krivatsy. "I take 20 minutes or so to do a general wipe down. Each week I'll focus on one area, whether it's the bathrooms, the floors or the kitchen. It's too overwhelming to do all in one day, from top to bottom."
Getting the kids involved in age-appropriate tasks develops responsibility and teamwork. Ten-year-old Adam Krivatsy is responsible for taking out and sorting the recycling each day. To aid him, family members place their recyclables in a labeled basket near the back door. At chore time, Adam's work is prepared for him.
Celebrate the small improvements you make so they may evolve into larger ones. And always remind yourself of the bigger picture: Being organized provides a sense of calmness and serenity for your home and family. "If I can keep everything organized, it's so Zen," says Krivatsy. "When things are tidy you can find stuff and it's predictable for the children."
Place a central laundry hamper in the bathroom for children to share or one in each of their rooms. Seven-year-old Zoe Krivatsy brings the laundry she and her siblings accumulate into the laundry room each day for mom to do. If it doesn't get there, it doesn't get done, as a sign on the wall says. The older kids help sort and fold, and each family member puts his or her own folded items away.
Help, I need someone!
If you find yourself in a deeper state of disorganization than you realized and need help digging out, consider a professional organizer. They typically charge by the hour, maintain professional discretion and, as professional organizer Donna Glatzel (organizemehawaii.com) likes to say, "have seen worse." Professional organizers specialize in a variety of areas, with some focusing on residences, others on home offices, and others businesses. Some will even scan and organize your photographs and get your computer files in order, while others will help you with an elder relative's estate.
Visit the Hawaii Association of Professional Organizers (HAPO) website at hapoonline.org. Click the "Find An Organizer" link to review HAPO organizers by island, then review their respective specialties. Costs vary, so be sure to inquire about rates up front.