See How Crazy Shirts Turned a Keiki's Artwork Into a Cool Tee
Can you guess which O'ahu neighborhood he was inspired by?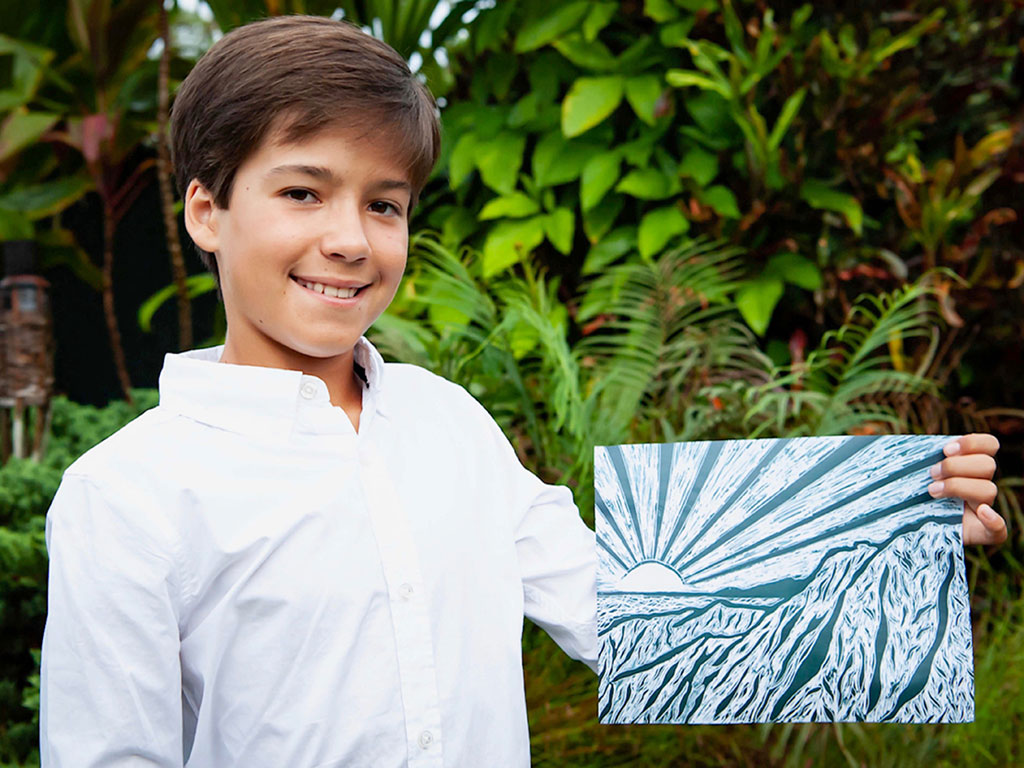 Photos: Courtesy of Crazy Shirts
Kaleo, 11, holding his winning design.
Local label Crazy Shirts opened its latest outpost recently at Kailua's Lau Hala Shops. On the shelves you'll find our new favorite Crazy Shirts tee, a cool black-and-white style designed by 11-year-old Kailua keiki Kaleo.
Titled "Pill Box Trail," Kaleo's striking graphic design started out simply as a fun art project. Students in his fifth grade class at Ka'ōhao School were tasked with creating images of Kailua's beach and mountain areas using a drawing technique called scratch art—a piece of paper is covered with a layer of tempera paint that an image is carved out of.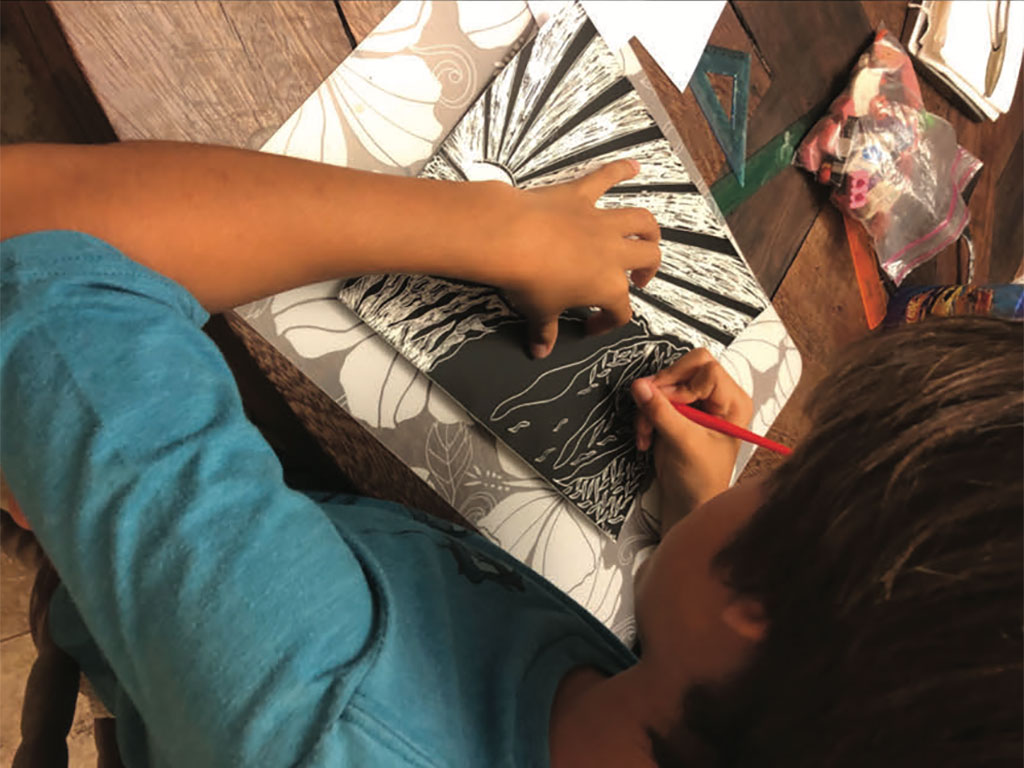 Inspired by his love of hiking, Kaleo drew the view from the top of Lanikai's Pillbox Trail, including the majestic mountainside and the sparkling waters off Waimānalo, lit up by the sunrise.
Family friend, and Crazy Shirts creative director, Eric Robinson, spotted the piece and added it to the mix of new Crazy Shirt designs up for review, revealing Kaleo's age to his team only after it made it through several approval rounds.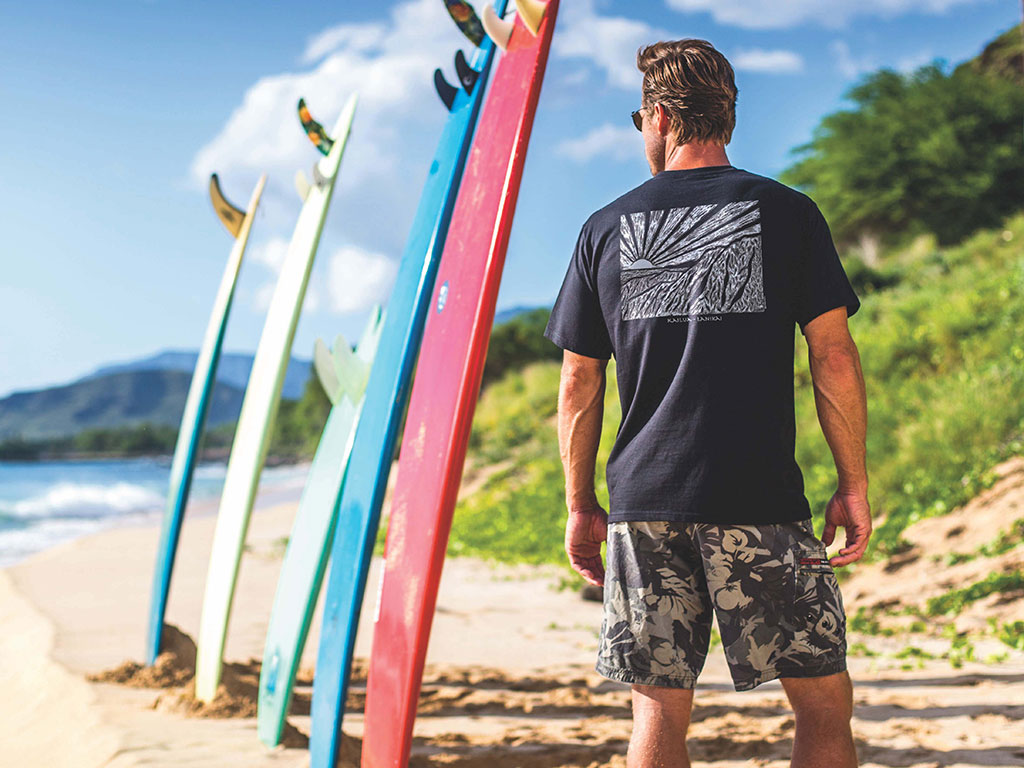 Available in a men's cut, the tee is available at all Crazy Shirts and online at crazyshirts.com starting July 22.
Pill Box Trail tee, $43. Crazy Shirts, Lau Hala Shops, 573 Kailua Road. crazyshirts.com