Scavenging for Art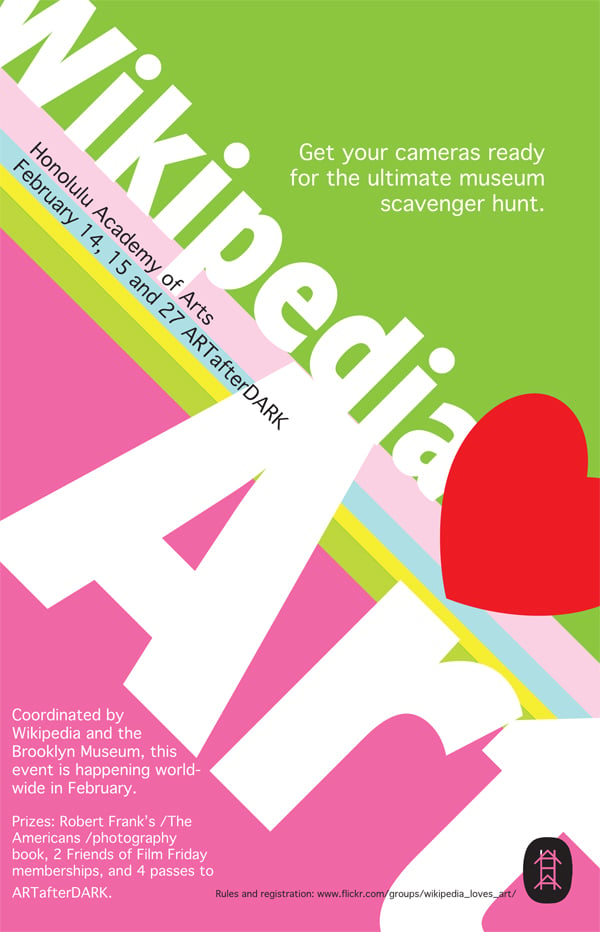 Interested in a scavenger hunt? The Honolulu Academy of Arts is hosting a photo hunt on February 27, in which you explore the Academy's sprawling collections and capture shots of specific pieces of art. Teams who manage to grab the most pics win prizes ranging from a photography book to ARTafterDARK passes.
The twist here is that photos taken during the contest will be used to illustrate articles for online encyclopedia Wikipedia. If you wanted to be perfectly 21st century and Web 2.0 about it, you could call it crowdsourcing, although it's really just a twist on that old axiom, "many hands make light work." Amateur photogs get a fun afternoon of exploration; Wikipedia becomes more comprehensive and useful.
This is a program that's happening across the U.S. this month; the Academy joins museums such as the Metropolitan Museum of Art and MOMA in helping out Wikipedia.
If you'd like to check it out, visit the Academy website for details.