Sacred Hearts Academy Focuses on Digital Engineering
By Hayley MatsonMathes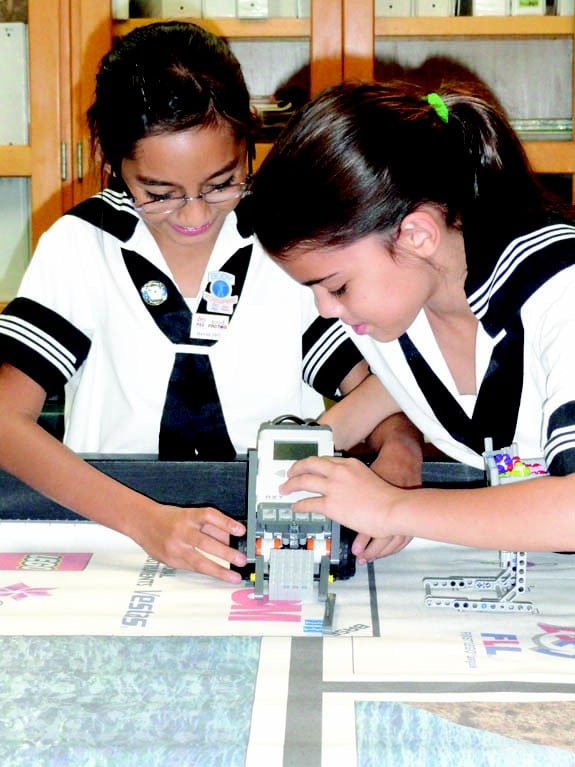 Sacred Hearts Academy Focuses on Digital Engineering
Robotics
FIRST, which stands for, "For Inspiration and Recognition of Science and Technology," is the "varsity sport for the mind."
Sacred Hearts Academy Lancer Robotics, established in 2007, expands upon the school's mission of encouraging young women to participate in the traditionally male-dominated fields of science, technology, engineering and math (STEM). Much like the technology classes at the academy, the principles of FIRST promote the use of life skills such as problem solving, communications, team work and gracious professionalism, giving students the confidence to pursue careers in STEM.
Learn more at usfirst.org.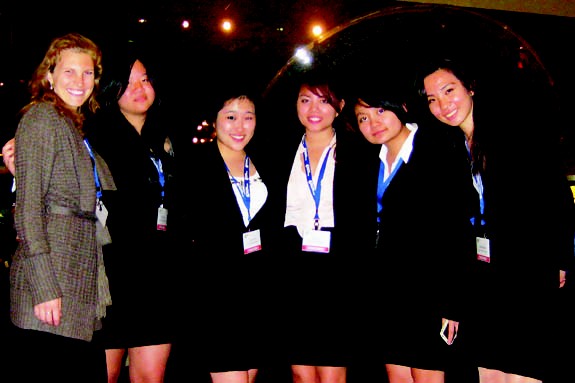 Real World Design Challenge (RWDC)
Real World Design Challenge (RWDC)
Last May, Sacred Hearts Academy competed in the national Real World Design Challenge after winning the Hawaii State Challenge. Competing against the nation's best scholars, the team earned the prestigious National Judge's Award in Washington, D.C. With the challenge of designing the exterior geometry and internal structure of an airliner wing, using cutting-edge industry software, teams were evaluated on the impact of their designs on reducing airliner fuel consumption.
RWDC is an annual competition that provides high school students, grades 9 to 12, the opportunity to work on real-world engineering challenges in a team environment.
Learn more at realworlddesignchallenge.org.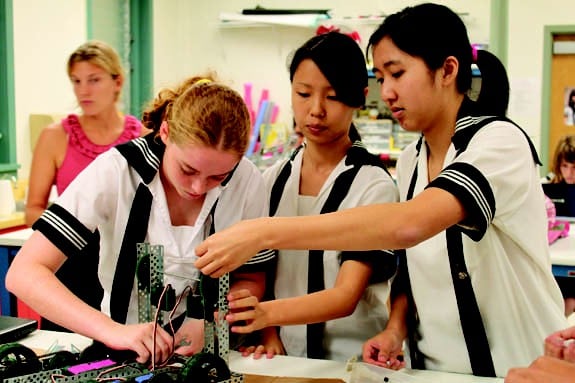 Sacred Hearts Academy is participating in the Cyberpatriot program.
Cyberpatriot
This year, Sacred Hearts Academy is participating for the first time in the CyberPatriot program, the premiere national high school cyberdefense competition created to inspire high school students toward careers in cybersecurity and the other math, science and technology career fields. The CyberPatriot competition pits the agile minds and developing skills of high school teams against vulnerable computer systems.
Learn more about the program at uscyberpatriot.org.