How to Talk To Your Kids about Face Masks and Social Distancing in Hawaiʻi in COVID-19
Count Spam musubis when social distancing, shine a black light on your family members and convince kids that face masks are fun.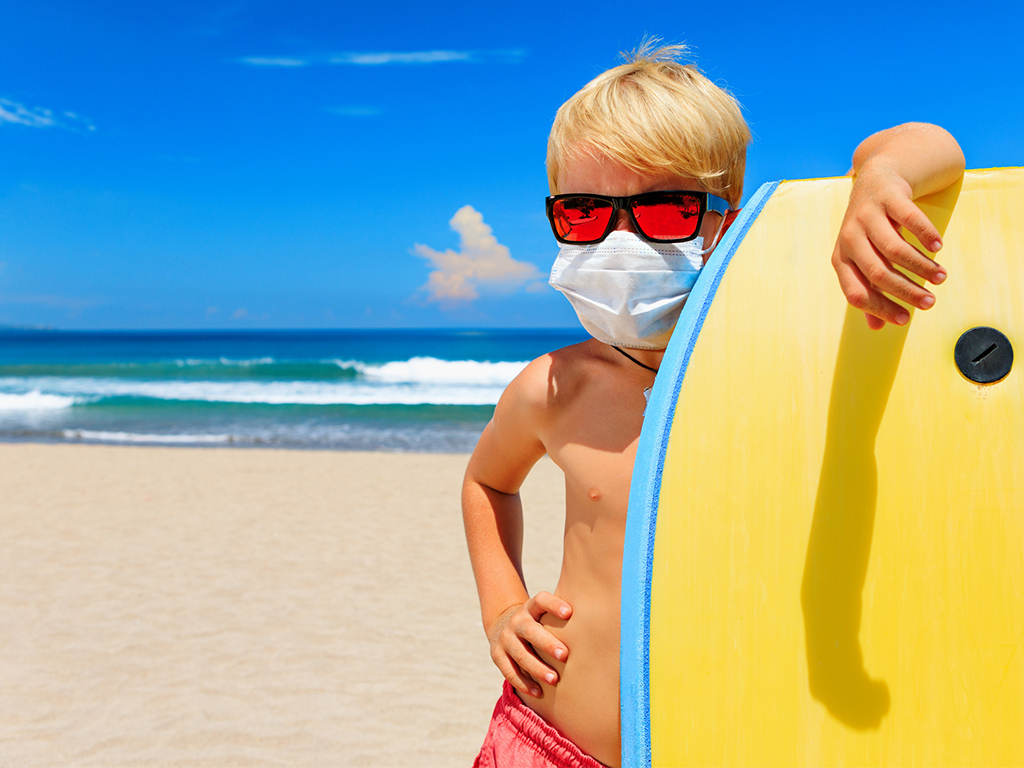 Photo: Getty Images
Face masks aren't required for boogie boarding, of course.
Brace yourself. Kids out of lockdown are craving playdates, parties, shopping and outdoor activities (aren't we all)—as life in Hawaiʻi slowly returns to normal.
Whatever "normal" is.
The reality is that kids' lives have drastically changed. They're expected to wear face masks, physically distance from their friends and wash their hands more than ever.
Playing by the rules doesn't have to be daunting.
Here are 14 fun ways to teach children to play safely—and prevent the coronavirus from spreading to more people in Hawaiʻi.
---
Experiment With Black Lights  
Earlier this month, a viral video from Japan showed how one infected person can quickly spread germs in restaurants. Health experts and Japanese broadcasting station NHK conducted an experiment to simulate a buffet restaurant on a cruise ship. The infected person dined in the same room with nine other people and ate from the same buffet.
Watch what happens (and prepare to be grossed out):
When my now-10-year-old daughter was in preschool, I conducted a similar black-light experiment at home to teach her to wash her hands. This Glo Germ Mini Kit was a game-changer for my family!
You can find it for $14 on Amazon. The mini kit comes with fluorescent gel and an ultraviolet mini flashlight to inspect washed hands and tainted surfaces in a darkened room.
If you have a big clan, the upgraded Glo Germ Kit for $61 has a larger flashlight, carrying case and hand-cleaning powder.
Not only do keiki experience first-hand how germs spread, but they also learn to wash properly without adults nagging.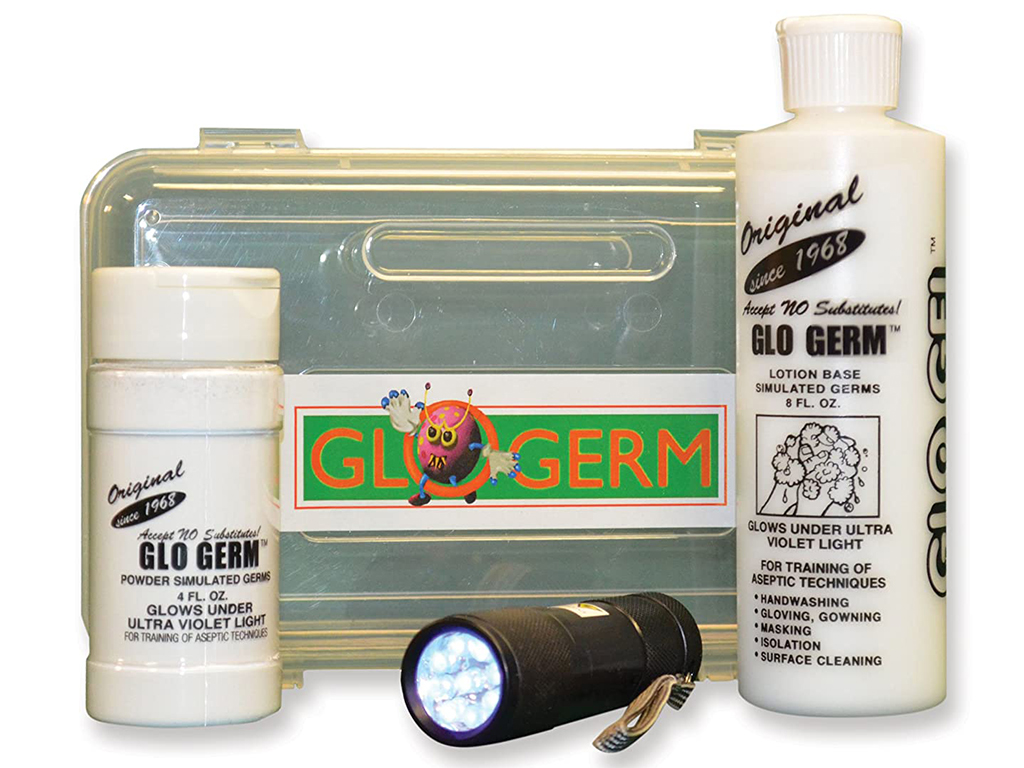 Photo: Amazon
---
Encourage (or Persuade) Keiki To Wear Face Masks  
Face masks can be a tough sell for some kids. Understandable. Masks are uncomfortable for first-timers.
I grew up in Tokyo and Seoul and wore masks on crowded buses and trains to commute to school, especially during flu and hay fever seasons. Masks were common. And certainly not a political statement. So, it wasn't a huge deal when Hawaiʻi's leaders advised the public to wear cloth masks.
My husband and daughter obliged but were slow to acclimate; to feel comfortable, they wanted to walk our dog around Ala Moana Beach Park several times. Now, mask-wearing is like putting on our shoes when we go outside.
Lots of residents in our densely packed Kakaʻako neighborhood wear face masks, too.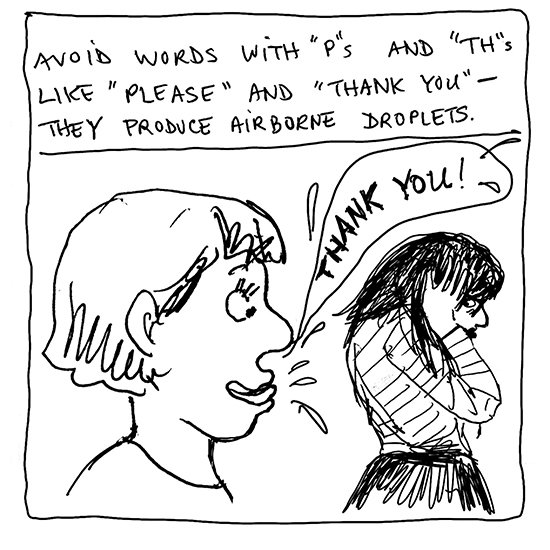 Photo: The New Yorker
Should we say "aloha" and "mahalo," instead?
Babies ages 2 and younger should not wear masks, which can cause suffocation, according to the The Centers for Disease Control and Prevention. (We don't need the CDC to tell parents the obvious.)
Here's how to encourage kids, ages 24 months and older, to wear theirs from huffpost.com:
Explain how masks protect from the coronavirus.
Encourage them to choose or make their own masks. Disney Store has kid-friendly designs, including Toy Story's Forky and Baby Yoda from Star Wars.
Make sure their masks are comfortable; the elastic shouldn't pull on ears or squish noses and mouths.
Be a mask-wearing role model.
Practice wearing masks before heading outside.
Ask teachers, pediatricians and other adults in their lives to remind kids to wear masks.
Don't put up a fight with already stressed-out children. Hey, at least you tried.
---
Teach Social Distancing With Spam and Slippahs
When the lockdown happened in March, playdates via Zoom and Facetime were novel—like the coronavirus. But as keiki became stir-crazy, avatars and customized backgrounds were no substitutes for real dates with friends.
As I wrote this, health experts still advised children to not play with people from other households. If kids meet outside of their family circle, social distancing from at least 6 feet away is recommended.
Stick to the outdoors and avoid playdates in enclosed spaces with poor air flow.
For recent guidelines, scroll down to "COVID-19 and Children" on the The Centers for Disease Control and Prevention website.
The American Academy of Pediatrics' healthychildren.org also has some ideas for outdoor play.
This Hopster video, "Two Meters Away," has cute characters and a catchy tune to teach kids about social distancing:
To explain social distancing to children, use these fun illustrations from the Honolulu Department of Emergency Management: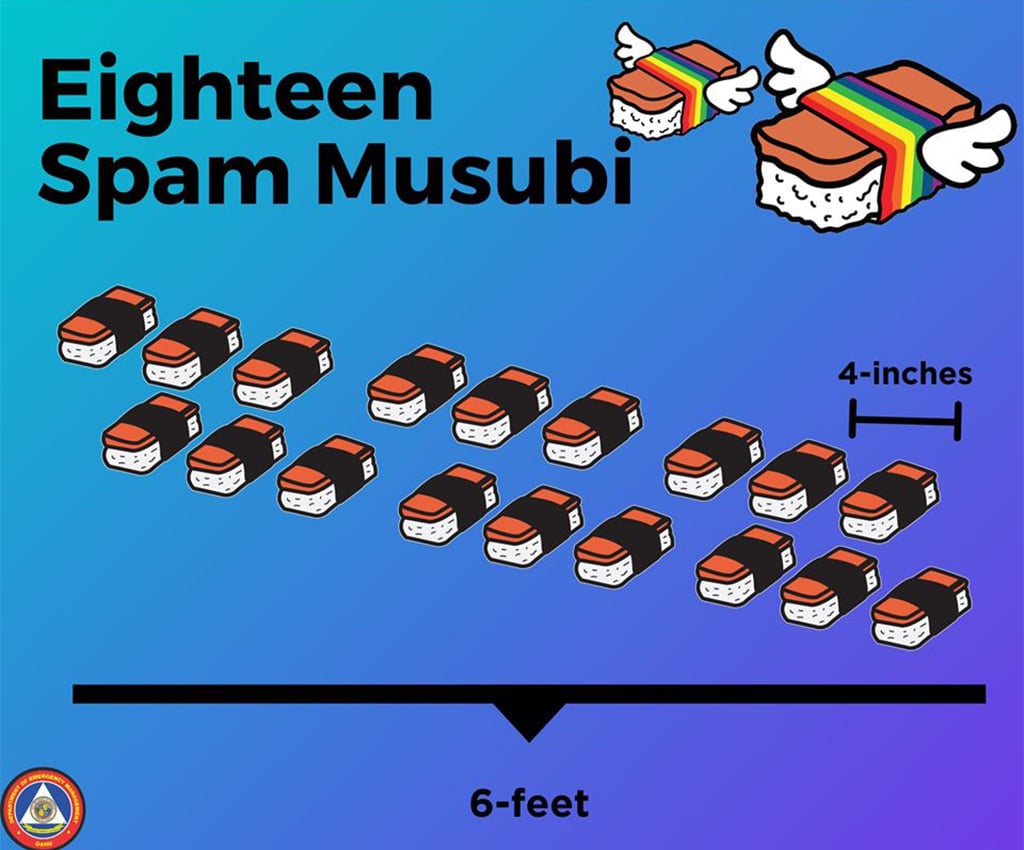 Photo: Honolulu Department of Emergency Management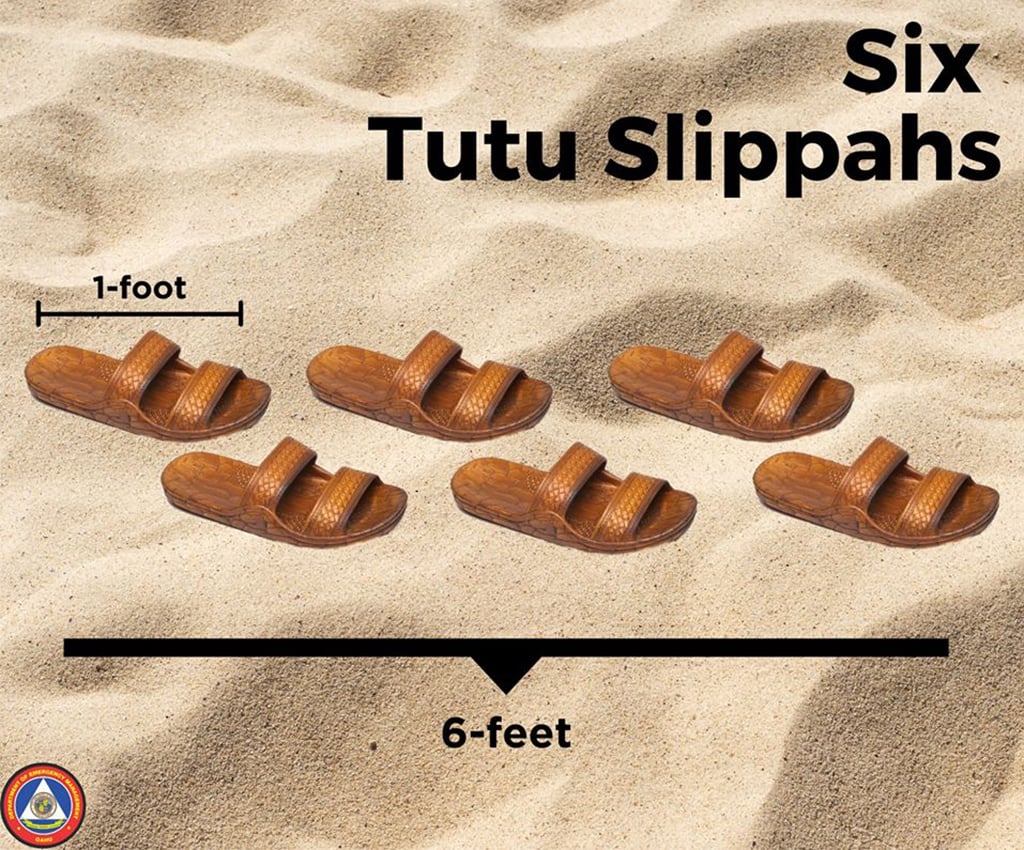 Photo: Honolulu Department of Emergency management
---
Take Authors Up On Free Book Offers  
During the lockdown, free books appeared online to help children understand the coronavirus. The books made the global crisis less scary for little ones.
Here are four titles that keiki will enjoy:
COVIDBOOK by Manuela Molina
Written in 25 languages (including Turkish and Italian!), COVIDBOOK depicts the coronavirus as a free-spirited traveler who visits friends around the world. Recommended for ages 5 and younger.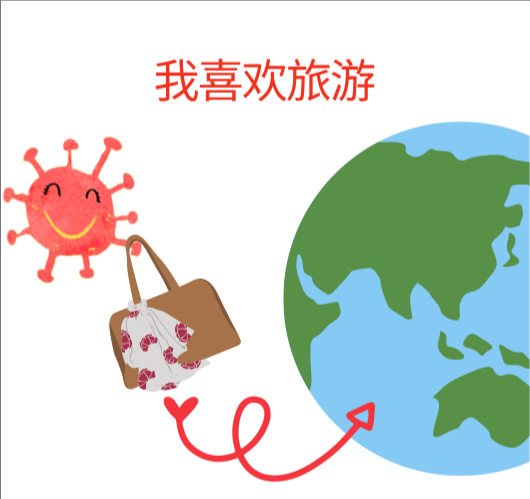 Photo: Manuel Molina
---
My Hero Is You: How Kids Can Fight COVID-19! by the United Nations
My Hero is You is a beautifully illustrated book about a girl, Sara, who empowers kids globally to fight the pandemic. Her mom is a scientist. Recommended for ages 5 and older.
---
A Little Book About Coronavirus by Vibrant Hawaiʻi
Big Island nonprofit group Vibrant Hawaiʻi released A Little Book About Coronavirus in English, ʻŌlelo Hawaiian and American Sign Language. The end of the book has activity ideas for kids and their adults. Recommended for all ages.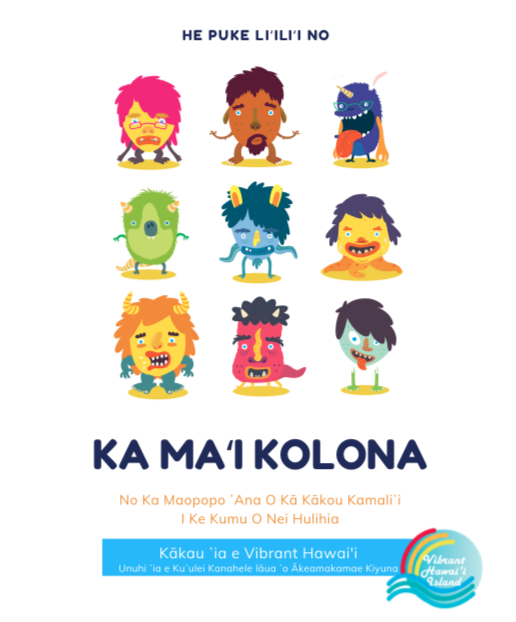 Photo: Vibrant Hawaii
---
Coronavirus, A Book For Children by Elizabeth Wilson, Kate Wilson and Nia Roberts
Of the four recommendations, Coronavirus, A Book For Children is the most comprehensive book. The cartoon characters are diverse, and, surprisingly, there are no illustrations of the coronavirus. Recommended for children 5 and older.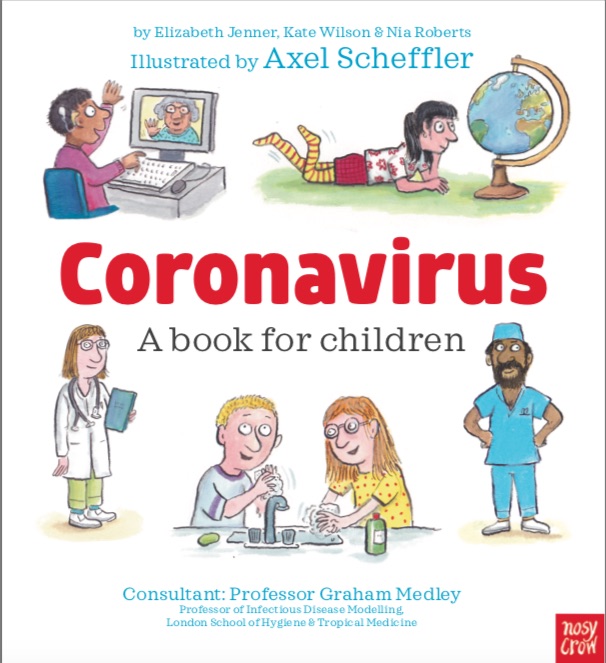 Photo: Nosy Crow
---
Continue To Trust Your Teens
If you have older kids, consider the Child Mind Institute's article "Teenagers and Reopening" to navigate tricky topics related to the coronavirus.
Dating in-person and lying to parents about social distancing are two examples.
While you're on that website, the Child Mind Institute is one of the best resources for kids' mental health during the COVID-19 crisis.
Finally, I'll leave you with this illustration below as a reminder to practice healthy habits.
Stay safe, families!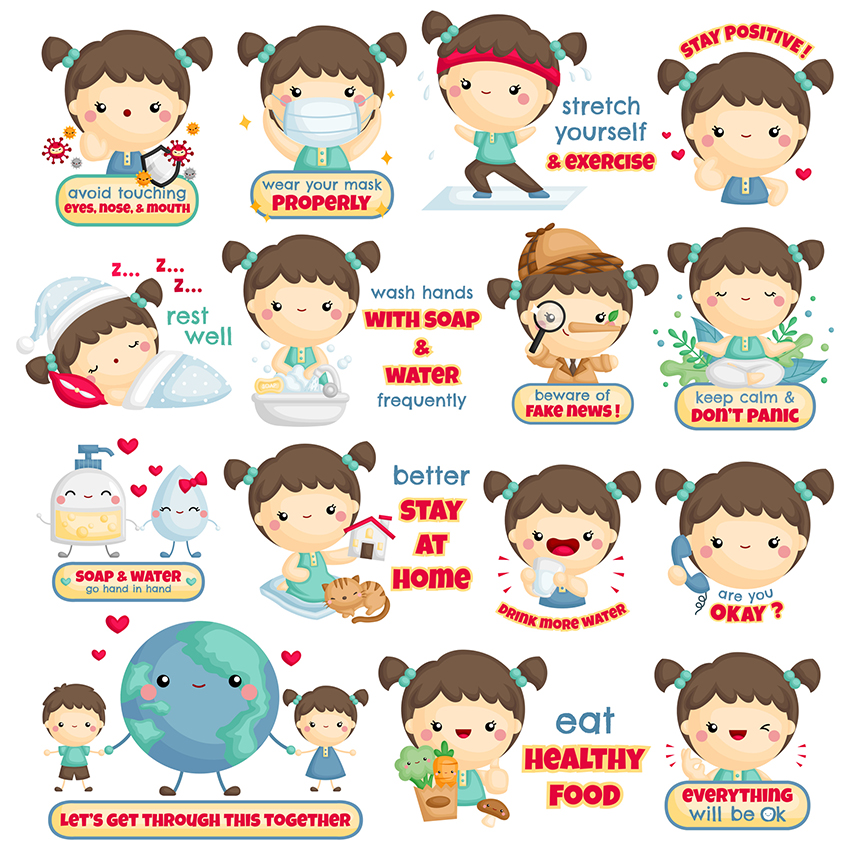 Photo: Getty Images