Recipe: Spider Chocolate Chip Cookies
Melted chocolate chips add a dash of creepy to your kids' favorite dessert.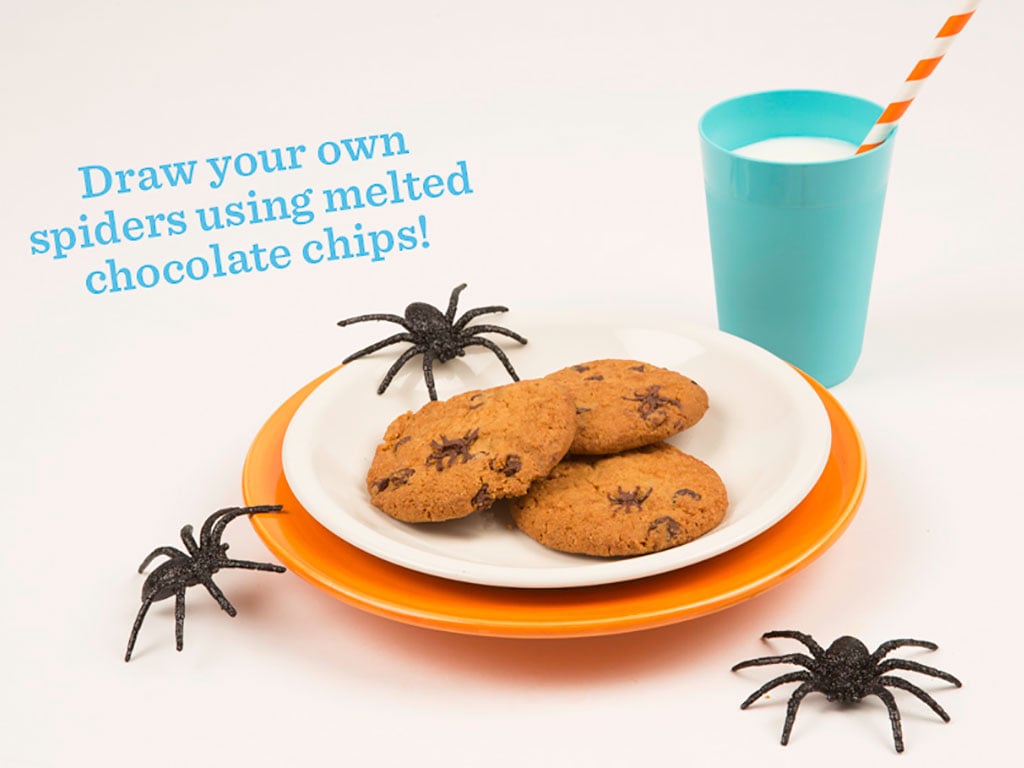 Images of "spider" cookies have been floating around Pinterest so we decided to give them a try. They were tricker than we thought and might be frustrating for kids to finish, but they sure will enjoy gobbling them up! They would be cute arranged on a plate for a Halloween party.
Directions
Use your favorite chocolate chip cookie mix or even prepackaged dough from the refrigerated section of the store. Before baking, place a chocolate chip, pointy side down, on top of each cookie.
While the cookies bake, melt some chocolate chips in the microwave. We put 1/2 cup chocolate chips in a glass bowl and microwaved on low for 30 seconds. Then stir them.
When the cookies come out of the oven, dip a toothpick in the melted chocolate and draw in spider legs. Do four legs pointing forwards, and four pointing backwards.
Tip: It does take a little practice! We also spooned the melted chocolate into a zip loc bag and snipped a tiny hole in the corner to pipe the chocolate out. This worked as well.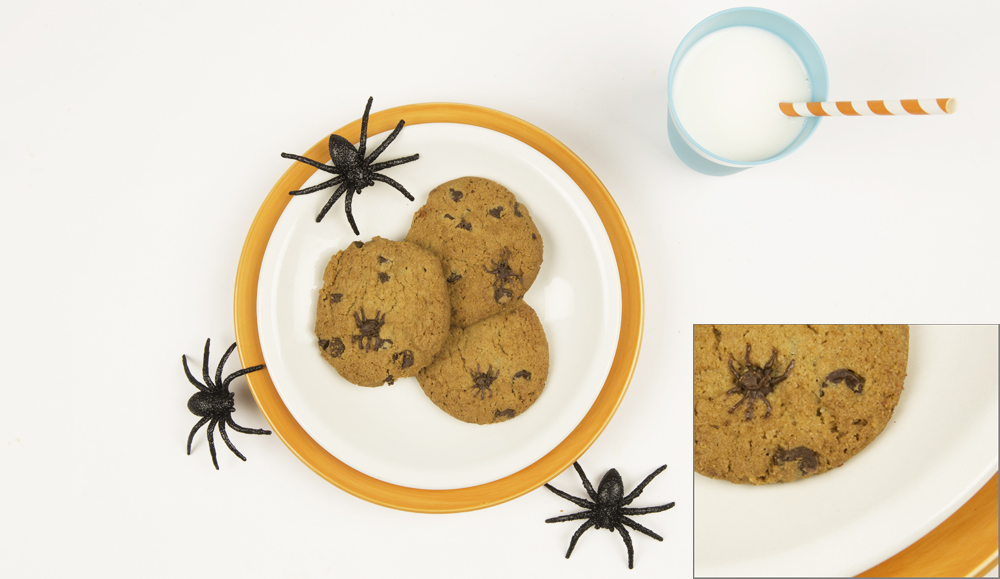 ---