PBS Hawai'i to Hold Town Hall on Expanded Gun Rights
The discussion, which airs on Thursday, March 30, addresses the recent Supreme Court ruling.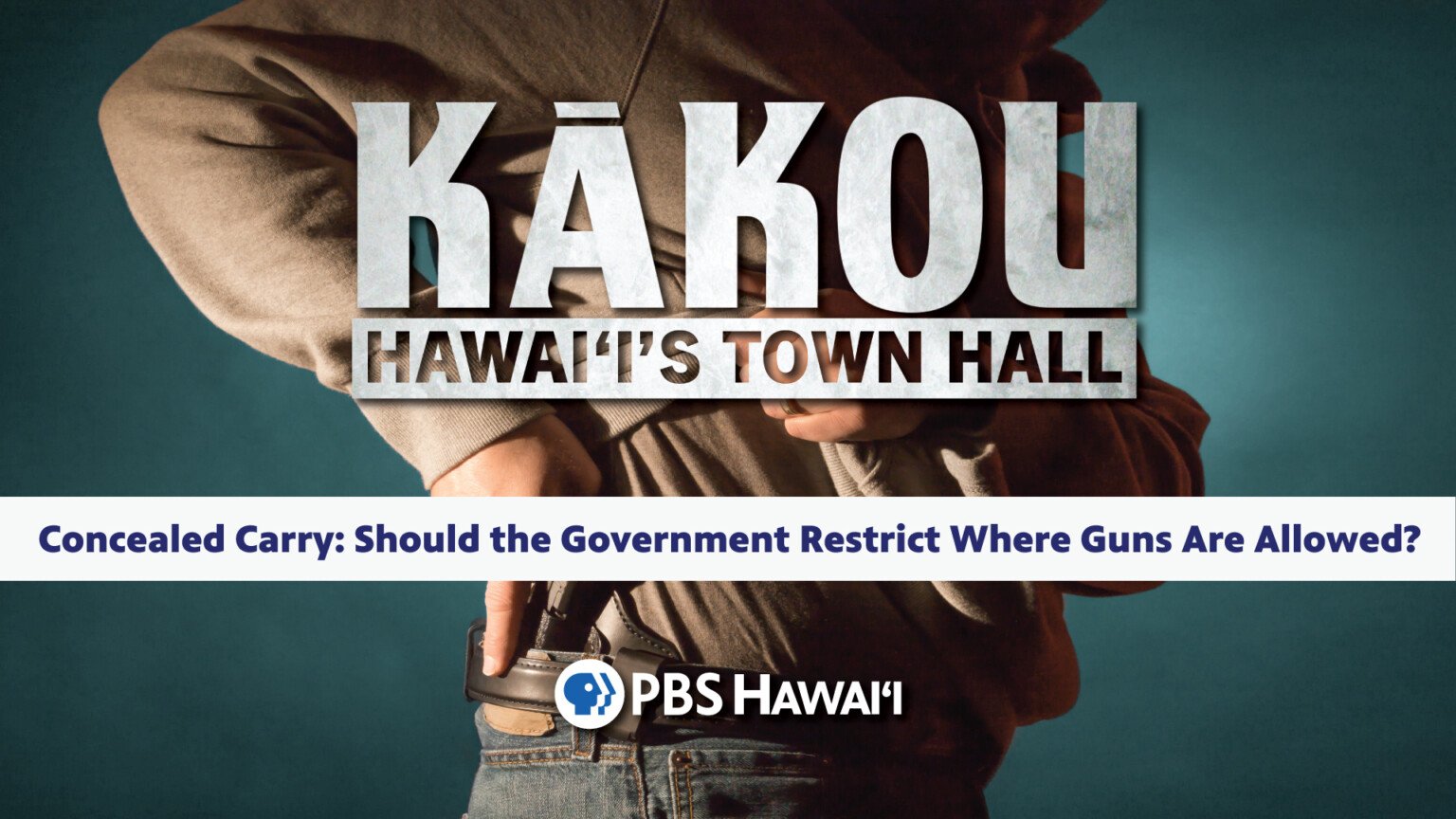 On Thursday, March 30, PBS Hawaiʻi's town hall series Kākou brings community leaders together to discuss a divisive issue: the U.S. Supreme Court's 2022 ruling that expands gun rights. The recent ruling opens the doors for concealed carry permits in all four Hawai'i counties. Competing bills were introduced in the Hawai'i State Legislature in response to the high court ruling.
Proposed bills at the state level offer a range of responses; from allowing the public to carry firearms without any permitting requirements—to designating "sensitive locations" where firearms would be prohibited. Locations such as schools, public parks, or places that serve alcohol would be among those designated places. A big question, and perhaps the most important one: Will these changes in legislation create a safer home, or a more dangerous one?
Tune in later this month as PBS Hawaiʻi brings you the next 90-minute installment of the local station's Kākou program. Viewer participation is encouraged so join the discussion by calling, e-mailing, and sharing your questions for studio panelists in the program's online chat feature.
You can find their recent episodes on the PBS Hawaiʻi YouTube channel, where they've recently covered our increasing reliance on imported food, and the disappearance of both our beaches and our workforce.
Kākou: Hawaiʻi's Town Hall–Concealed Carry: Should the Government Restrict Where Guns Are Allowed?, Thursday, March 30 at 7:30 p.m.
Broadcast on PBS Hawai'i and streaming live on pbshawaii.org, YouTube and Facebook.
---
Every month, HONOLULU publishes a blog written by the folks at PBS Hawai'i, the only locally owned, statewide television station in Hawaiʻi that receives support mainly through donations. Visit pbshawaii.org to learn more about exceptional, locally produced shows and the most prominent provider of educational and national programming. Explore music and the arts, discover in-depth documentaries and learn what makes Hawaiʻi so special. Follow PBS Hawai'i on all platforms: @pbshawaii