Real Estate Numbers Continue to Rise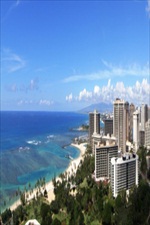 The Honolulu Board of Realtors just released their April 2013 statistics, and guess what? The market is hot! Sales of single-family homes rose 29 percent, while condominium sales rose 33.2 percent from just a year ago. Average prices on these homes? $805,205 for single-family homes, and $415,685 for condomiums, both an increase of over ten percent from a year ago.
What does this mean? Homes are selling faster, for more money. If you've been considering selling, now may well be the best time to do so.