Ready to leap into Homeownership this year?
(Sponsored) Honolulu Realtors dish on how to get the best deal on your next home.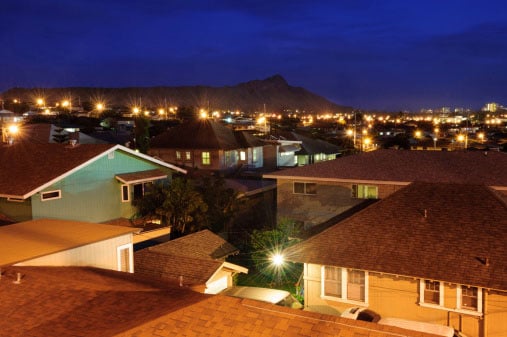 Photo: Thinkstock
With the number of real estate websites and apps available, finding appealing houses, condominiums, or townhomes is the easy part. What comes in between finding your home and getting those new keys is a little harder. That's when it pays to enlist the help of a Realtor.
Long-Term Goals
For many people, purchasing a home is the biggest financial decision they'll ever make. A decision of that magnitude deserves a well-thought-out plan.
Some questions your Realtor may ask include: What are your goals? Will this be an investment property? Do you plan to be in this a home for a long period of time?
"Before anything else, we want to figure out the buyer's long-term goal," says Honolulu Board of REALTORS® 2017 President Sue Ann Lee.
Financial Projections
After calculating long-term goals, you'll want to get your finances in order. It may be helpful to create a chart of your current and projected income and expenses.
"The next step after mapping out your real estate goals is to find a lender," explains Lee. "Even before that we'll talk finances. What price range are you looking to stay within? How much money are you planning to put down? "
It's important to understand not only your current debts and financial obligations, but also your spending habits. You'll want to be sure that you're not spending beyond your means, which could hurt your ability to get pre-qualified for a loan, and subsequent approval with a lender.
When shopping for a new home, it's important to keep your credit card spending in check. As a general rule you'll want to pay down your credit card and reduce your debt. It's best not to open more credit cards, and don't take a loan on a new vehicle. Finally, be sure to find out your credit score, and if it's low (below 620), ask a financial professional how you can improve it.
"Prospective homebuyers may not realize that the car or vacation they just purchased is going to affect their ability to purchase a home," cautions Lee.
It's a good idea to consult with a few lenders when seeking a loan pre-approval. You'll not only be looking for a low rate, but someone you feel you can trust and work with comfortably. Your Realtor can recommend a number of lenders who have local experience in a competitive market like Hawaii.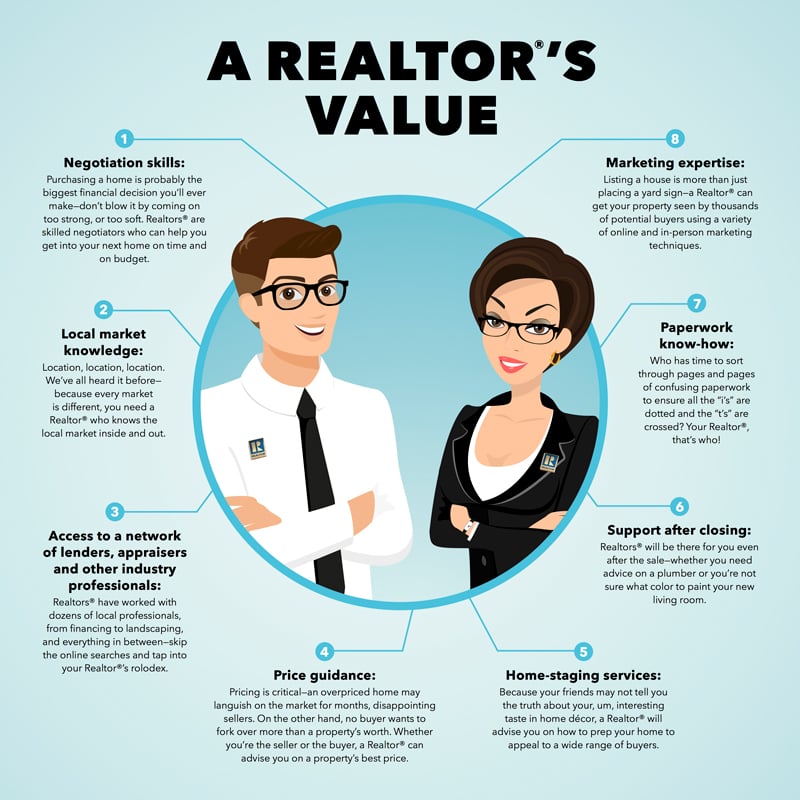 Honolulu Board of Realtors infographic
Gaining Local Market Knowledge
Whether you're a first-time homebuyer, or you're considering a move to a different part of the island, you'll want to do your homework on the neighborhoods in which you are interested, as well as the surrounding areas.
Conducting your own market research is helpful, but a Realtor can provide a more accurate gauge of current market trends in relation to neighborhood listing costs.
"We are very familiar with what is happening in the neighborhoods in which we work. I would never assume to represent a position on an outer island. I'd defer to another Realtor who is knowledgeable of that area," says Lee.
"If buyers want to live in Metro Honolulu, I'll ask them where they work and what neighborhoods they're willing to consider," says Lee. "The median sales price for a single-family house in Honolulu was $735,000 last year. Not many people can afford that commitment, particularly those who are just beginning their careers."
That's why Lee often recommends buyers look beyond Metro Honolulu to areas where median prices might be lower. Popular areas with more affordable median home prices include Mililani, Pearl City, the Ewa Plain, and Kapolei.
A Realtor will never steer clients to — or away from — a particular neighborhood, but he or she can educate homebuyers about the pros and cons of different locations across the island.
Stepping-Stone Purchase
With median costs of single-family homes on Oahu breaking record marks in 2016, determining what you can truly afford may be the most sensible purchasing decision a buyer makes, especially younger buyers.
A condominium or townhome could be an attractive, and more affordable, alternative to a costly single-family house.
"I tell first-time buyers that a condo may be a stepping stone in their homeownership journey. Young people in particular may have in their minds the house and neighborhood they grew up in. Their first home may not be their dream home, but just a step in building equity toward the next home," says Lee.
A condo is convenient for those who work in town. Many condos provide basic amenities — sometimes even a pool — and can serve as an investment toward your next home.
Partnering With A Negotiation Ally
In nearly all businesses, relationships and networking go a long way to making deals, and it's no different in real estate. Realtors can help to open those lines of negotiation while looking out for their client's best interest.
"For some sellers it's not always about the money. Some have more than enough, and they may be willing to help a buyer. If a seller appears to be more benevolent and caring, I might ask my client to write a letter, or I might do that as a cover to the purchase contract," adds Lee.
A Realtor may be able to negotiate repairs of deferred maintenance for the buyer or seller credits that could affect purchase costs.
Be Prepared To Make The Jump
As important as it is to organize your finances, it's also important to prepare yourself psychologically to place an offer. Almost all buyers want to offer less than the seller's asking price. Your Realtor can help you understand the current sales in the neighborhood and your competition for that particular property. If a buyer wants to place an offer lower than the value of a property, Lee asks, "Would it bother you if missed out on this property by just a few thousand dollars?"
In today's hot market, your property of choice may not last for weeks or even days. Careful pre-planning and partnering with a trusted Realtor can prepare you to make the leap to homeownership.
"Many people tell me they should have made their purchase a year or even two years ago. I hear it all the time," says Lee.
To make the task of finding a Realtor as easy as possible, prospective buyers can visit hicentral.com to browse a directory of more than 6,000 Honolulu-based Realtors. Buyers can even search for a Realtor by languages spoken or professional designations held, such as Military Relocation Professional or Senior Real Estate Specialist.