Raising Keiki in COVID-19: My Kids Can't Hug Me When I Come Home From Work
As an essential worker during the pandemic, I am a mama bear to the infinite power.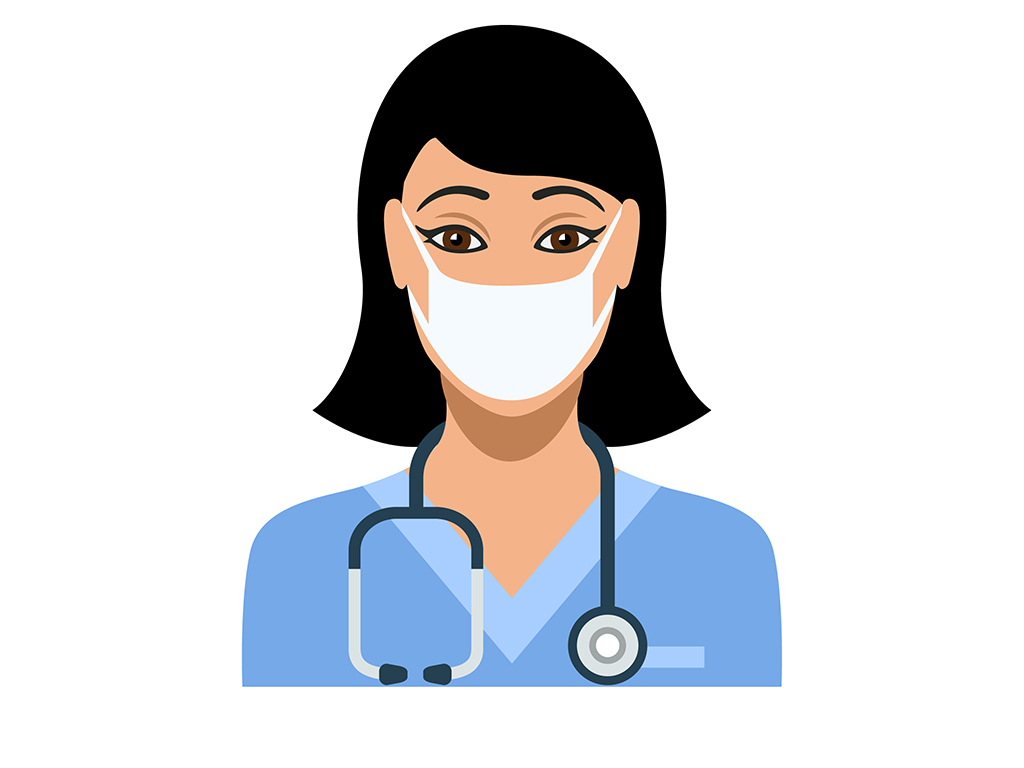 Photo: Getty Images
Raising Keiki in COVID-19 is a series of personal reflections of parents living on Oʻahu during the coronavirus pandemic. Some articles were written by the parent, while others talked story with HONOLULU Family.
I'm a nurse in the emergency room of one of the busiest hospitals in the state. In the beginning of the coronavirus pandemic, everyone got scared and we saw a lot of people wanting to get tested.
I understood their fear because I was like that, too.
I'm also a single mother of two children: an 11-year-old girl, and an 8-year-old boy. When I get home from work, I don't even let my kids touch me until I take a shower! I've been washing my hair every single day.
On weekdays—or when I have overnight shifts at the hospital—they stay at my parents' house. Sometimes on weekends, they'll go to my ex-husband's parents.
Before the pandemic, I wore my scrubs to and from home. But since then, I wear my own clothes to work and change into our hospital scrubs. I have my own locker where I keep a separate pair of shoes, covered, and don't bring them home.
We haven't had a shortage of PPEs (personal protective equipment) at work. We've gotten donations from groups. So far, supplies seem OK. We've had enough to where we can throw them away at the end of the day.
I don't know what will happen if the virus comes back tenfold, though.
I'm used to high-pressure work situations. Before I started in the ER, I was an EMT for seven years. It was a bit different being on the road, working in an ambulance. I still did the same assessments with patients, but I didn't always know what happened to my patients in the end.
As a nurse, I see them from start to finish. I have that closure.
I'm fortunate that I have my parents to help with my kids. My mom and dad are older, in their 60s almost 70s. My sister and I always tell them, "Don't go out! We'll go out for you." They will go to the bank to do their finances. I'm OK with that, as long as they wear their masks.
I know the pandemic sucks for Hawaiʻi, but we will get through it. I hope the spirit of aloha doesn't go away. Physical contact may be diminished—I think we will be more cautious from now on.
As a healthcare worker, I feel like we need to treat the pandemic in Hawaiʻi like a disease that requires antibiotics. You don't stop taking the medicine if you're feeling well. You have to complete the whole therapy and get it out of your system before you stop taking antibiotics. Just because we see a flattening of the curve doesn't mean we should open everything up immediately.
I am hesitant to send my kids back to school in the fall. I want to know who, what, where, when, why and what the cleaning processes are. How often are they going to clean, and what are they going to clean with?
I am on high alert, especially when it comes to my kids. Not just in this pandemic, but in general. I have always been a mama bear to the infinite power.
---
Screening Sites and/or Antibody Testing for COVID-19