Q&A: How to calculate property tax on home in Hawai'i
A reader asks how to calculate real property taxes on a home in Hawai'i.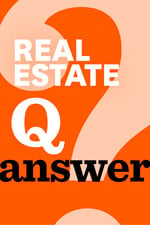 How do I calculate the property tax on a prospective home in Hawai'i?
-Sarah
Hi Sarah,
Real property tax rates actually differ per island, so it depends where you are looking to buy. Honolulu county charges $3.50 per $1,000 of net residential property. Maui county is $5.75, Hawai'i $9.10, and Kauai $4.25. These rates are current until at least June 2013.
So, for example, if you are looking at a $500,000 residential condo in Honolulu county, your real property tax will be $1,750 for the year. That same property in Maui county would cost you $2,875 in property taxes for the year, $4,550 in Hawai'i county, and $2,125 in Kauai county, so as you can see, rates differ quite a bit island to island.
If you plan to live in the property as your primary residence, you can apply for a home exemption from the State, reducing your tax burden. The City and County of Honolulu's Real Property Assessment Division offers the following information:
"Beginning with the 2007 assessment (2007-2008 tax year) the basic home exemption for homeowners under 65 will be $80,000. This means that $80,000 is deducted from the assessed value of the property and the homeowner is taxed on the balance. For homeowners 65 years and older the home exemption will be $120,000. To qualify for this exemption, you must be 65 years or older on or before June 30 preceding the tax year for which the exemption is claimed."
What are these taxes used for? Unlike other states, whose property taxes go towards the educational system, in the City and County of Honolulu real property taxes are utilized for public servants such as police, firefighters, and lifeguards, other emergency services as well as parks and refuse services.
The Real Estate Question of the Week is a new feature on the HONOLULU Magazine Real Estate blog. Have a question related to buying, renting or selling real estate? Email me!