Q&A: How do I find a real estate agent in Hawaii?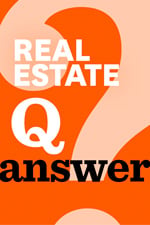 How do I choose a real estate agent?
-Kimo
Hi Kimo,
Purchasing your home is probably the biggest investment you will ever make, so it's important to choose wisely when deciding on a real estate agent.
Khai Tran of Coldwell Banker Pacific Properties offers the following advice for finding the perfect agent:
Do your homework




Ask the agent for a list of all listings and sales within the last few years with contact information. You are essentially hiring someone, so you want to be able to call references. Talk with the realtor's recent clients, and find out how satisfied they were with the service they received. What percentage of their asking price did they receive? If a buyer, how many offers did it take to find a home? And how long are their listings typically on the market? Check their current listings to see how well they market listings and how easy they are to find.

Check references




Here in Hawaii, everyone knows everyone it seems. Your uncle, neighbor, or friend is either an agent or knows an agent. Personal references are always crucial, but make sure you ask around at the same time to make sure you are finding someone who knows the particular market you are searching for, and has sufficient experience to make your search successful.

Interview the agent




This can be as simple as going to an open house and asking a few questions, to looking up the agent's real estate credentials on the Hawaii.gov website and making sure they have no complaints and their credentials are current. Also look for an agent that is proactive-if you meet them at an open house and express interest and they don't follow up, do you really want to work with that person?

Find someone you are comfortable with




There might be three or four agents that fit the criteria you are looking for in an agent, but which one are you most comfortable dealing with? You're going to be spending a lot of time searching for homes, narrowing down options, and deciding on a place, so it's important to find someone you'll enjoy working with.
The Real Estate Question of the Week is a new feature on the Honolulu Magazine Real Estate blog. Have a question related to buying, renting or selling real estate? Email me!