Podium Raceway
Podium Raceway
Indoor Electric Kart Racing. Hawaii's first and only!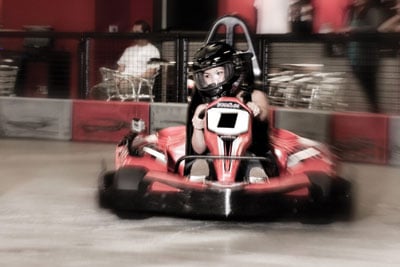 Podium Raceway
682-RACE (682-7223)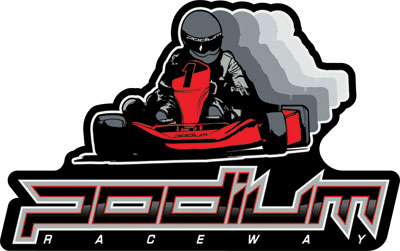 Podium Raceway
Indoor Electric Kart Racing. Hawaii's first and only! Feel the adrenaline! It's addictive fun! Joy ride in a thriving, safe, clean, healthy, family environment. Drivers, the race of your life is about to begin. Race down a quarter-mile track designed to thrill, boasting hairpin turns, straight-aways pitting you against time, setting you on edge. Welcome to Hawaii's fast lane, a huge, 44,000-square-foot venue, with 35 electric cars, allowing up to 12 drivers to compete side by side and create pulse-racing competition from which someone walks away a winner. Or race against your own time as each driver receives computer-generated results for comparison to himself and others.
High-performance, European electric karts are emission free, allowing speeds up to 45 mph. Safety is key. Each kart's speed can be controlled by a master controller and there is a height requirement of 48 inches. Popular gift certificates are always available! Two party rooms, a VIP room, a conference room and an arcade make for thrilling parties and corporate events. Come experience the ultimate indoor entertainment, open seven days a week.
FREE RACE for all party guests when you buy the 1-race with room package based on $30 per guest. Offer valid Mon-Thurs. 11am-6pm.