Lantern Floating in Hawai'i 2014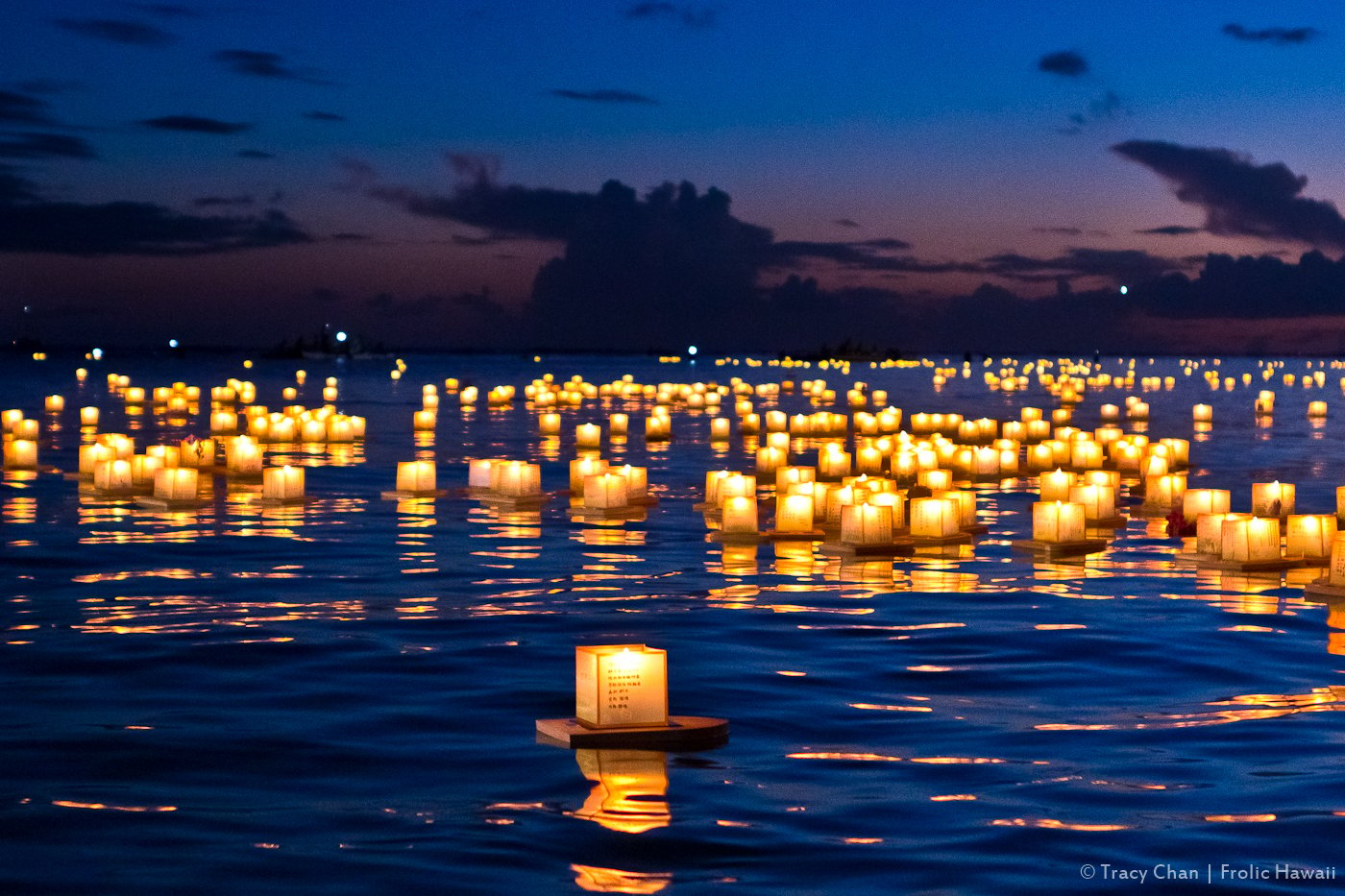 Approximately 50,000 people came out to Ala Moana Beach Park and Magic Island for the 16th Annual Lantern Floating Hawaii ceremony, a beautiful and solemn way to remember lost loved ones on Memorial Day. Presided over by Her Holiness Shinso Ito of the Shinnyo-En Buddhist temple, the annual event is one of harmony and hope, bringing together people from all over the world in an emotional gathering that transcends race and creed.
The 90-minute ceremony before the lighting included powerful performances by the Makaha Sons and the Shinnyo-En Shomyo and Taiko Ensembles, Hawaiian blessings and the symbolic torch lighting of the Light of Harmony by key leaders of the community.