Photo Op Alert: Waialua's Sunflower Field is Open
Families have just 10 days to visit before it closes again.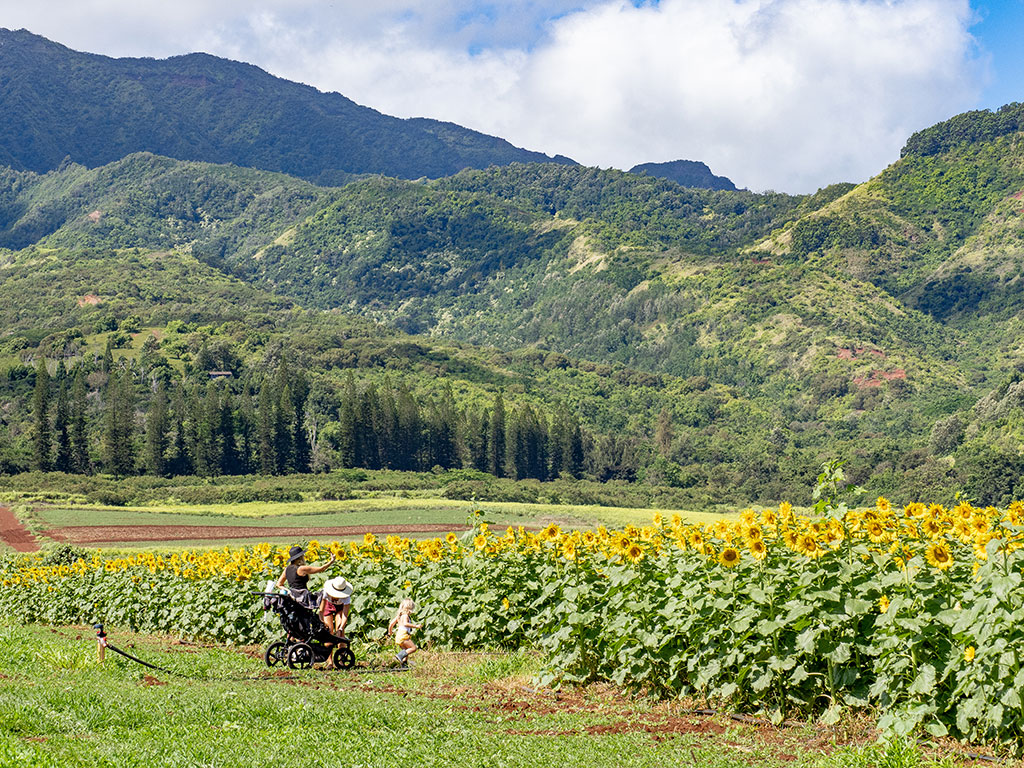 Photo: David Croxford
You might want to plan that holiday card photo session early. Waialua's sunflower field is open right now.
Corteva Agriscience (the new agriculture branch of DowDuPont) will let the public in for two hours a day during the week and four hours during the weekend from now until Saturday, July 20. Pay $5 for parking and then you can let the kids run through the rows of more than head high flowers. Even though it is called a tour, there is no official programming or talk. But feel free to ask anyone in the Corteva blue T-shirts there questions about the crop.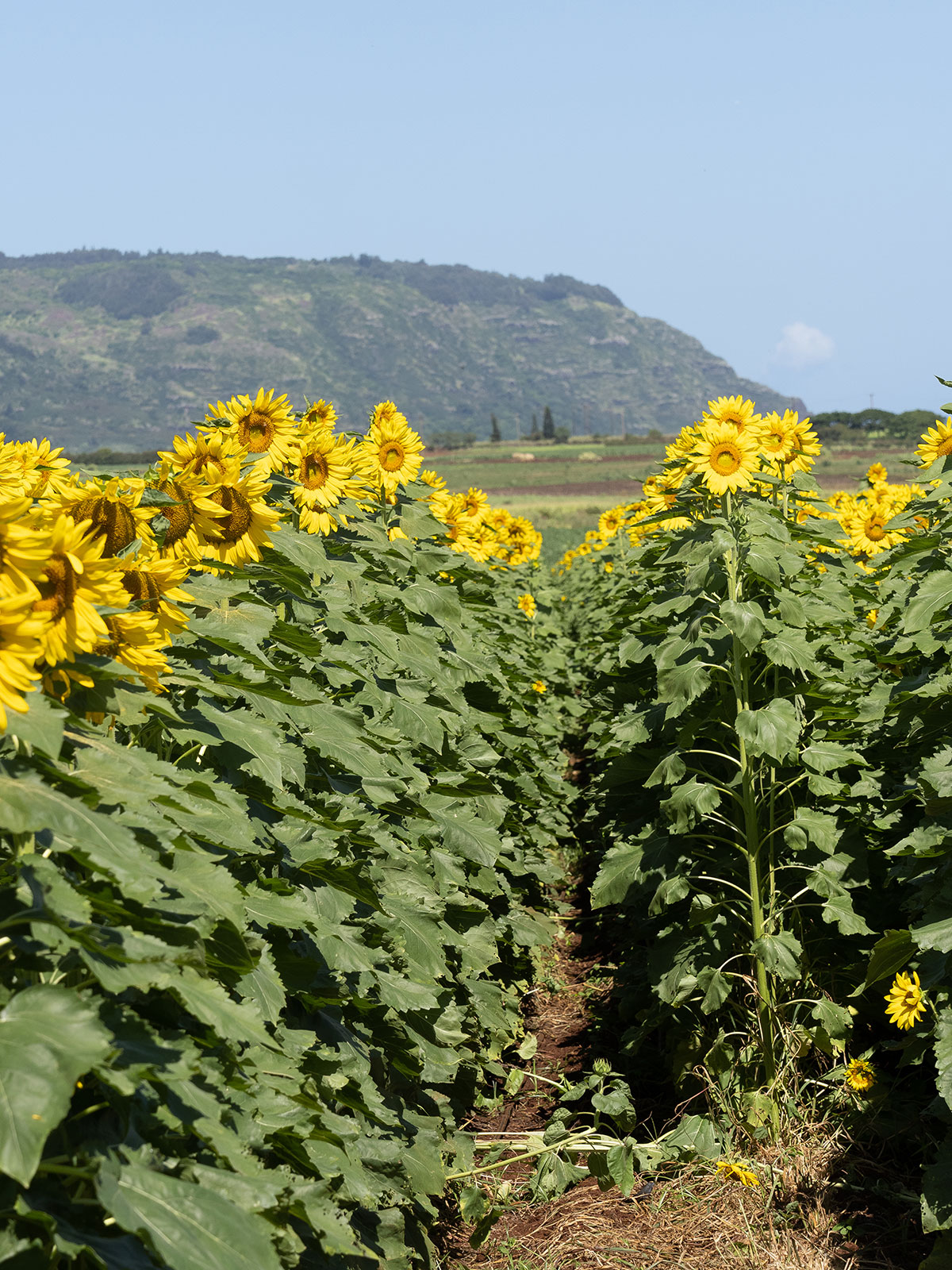 Photo: David Croxford
If you are planning to take a formal photo, look for a day that is overcast. Regular hours are right around noon, when the sun overhead can leave your kids in harsh shadows (or make them squint). The lighting will be gentler during the Sunset with the Sunflowers tour, which will only be on Tuesday, July 16 from 6 to 8 p.m. You will have to pay triple the cost ($15) but proceeds will benefit Waialua Elementary School.
Remember that sunflowers draw bees.
Here are few facts about the sunflowers for you to chat about with the kids.
1. The common sunflowers' scientific name is helianthus annuus. Helianthus comes from the Greek phrase for sun flower, helios anthos, and annuus means annual.
2. Flowers can grow as tall as 15 feet with blooms about a foot across.
3. It was cultivated by Native Americans. The seeds were eaten and flower buds boiled.
4. Sunflowers are mostly harvested for the oil from its seeds. Corteva says it can get about half-a-cup of cooking oil for each flower.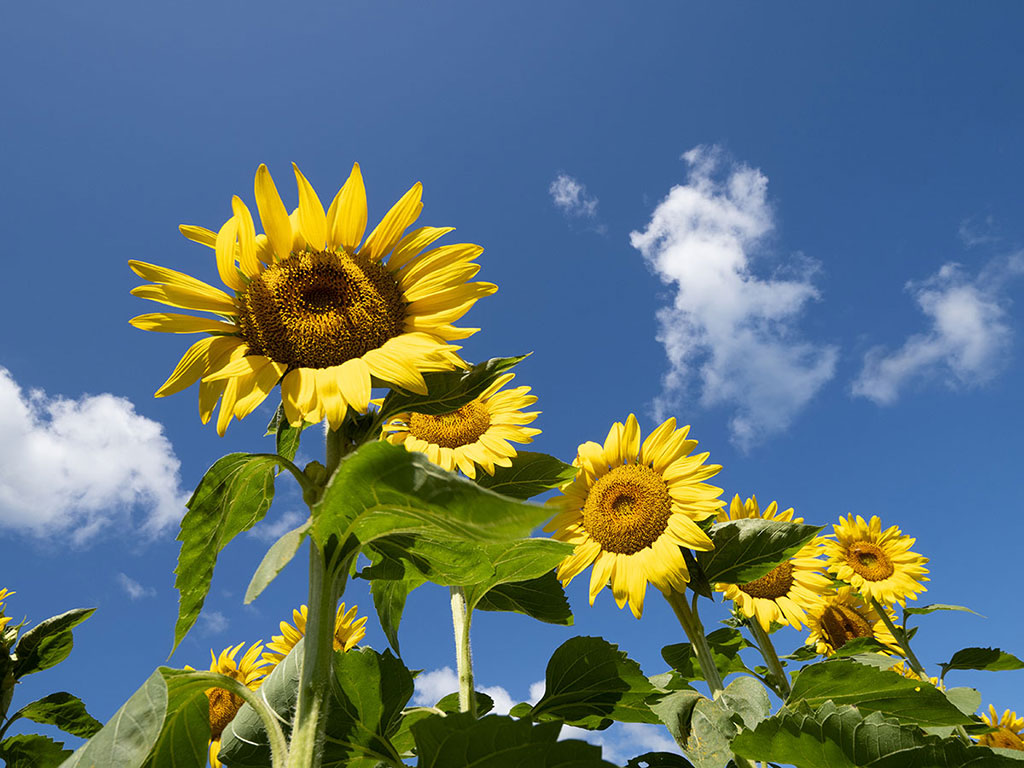 Photo: David Croxford
Open July 11 through July 20, weekdays, noon to 2 p.m.; weekends, 10 a.m. to 2 p.m. Sunset With the Sunflowers is Tuesday, July 16 from 6 to 8 p.m. Corteva Agriscience, 67-172 Farrington Highway, Waialua. corteva.com