Perfume Shopping Made Easy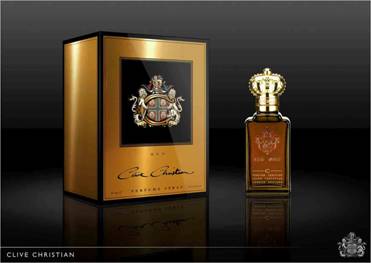 The heat is on in Honolulu. The waves are up on the North Shore. It must be fall—it's too hot to wear jeans, too hot, almost, for any clothing, period. Like Marilyn Monroe, you can just don "drops of Chanel No. 5."
But while it's a great time of year to invest in a fragrance, it can be daunting finding the right one. You don't have to sniff through 300 brands before you find a perfume that suits you; I've made it easy for you, and created some recommendations based on personality.
CLASSIC
You're a classic if: You write a lot of handwritten thank-you notes. Your closet has crisply tailored clothes in neutrals like black, gray and camel.
You'll like: When I described a "classic," to Jeremy, one of the managers at Sephora, he immediately recommended Coco Mademoiselle. The fragrance is supposed to "recall the irrepressible spirit of a young Coco Chanel." Evidently, a young Coco Chanel smells like orange, jasmine and Turkish rose.
Bonus: The timeless bottle will look terrific on your vanity, too.
Find it at: Sephora ($61 to $114). Sephora has locations in Pearl Ridge, Ala Moana Center, and in Waikiki, at 2250 Kalakaua Ave.
EDGY
You're edgy if: You aren't afraid to take risks, and like fashion-forward, downtown looks.
You'll like: Guess Seductive, which has zesty bergamot, blackcurrant and pear as top notes, and warm vanilla as a base note. The makers call it "intoxicating."
Find it at: Guess stores, as well as some department stores, such as Macy's ($40 to $62). Guess is in the Waikiki Shopping Plaza, Ala Moana Center and The Shops at Wailea.
FANCY
You're fancy if: You're not ashamed to admit you want a gilded life. Orchids in your dressing room? Yes, and a big handbag, please.
You'll like: An intense new perfume called "C" from Brit Clive Christian, creator of the world's most expensive perfume. He's released two of his favorite perfumes from his private collection to share with his loyal followers, "C" for men and "C" for women ($375 each).
Find it at: Neiman Marcus at Ala Moana Center.
Bonus recommendation: I'm told Neiman Marcus will also be carrying Antica Farmacista's delicious new Pomegranate & Currant, which has both spicy notes and a zesty, fresh-citrus quality.
GIRLY
You're girly if: You love pink, pearls, ruffles and velvet.
You'll like: Malie Organics Pikake Mist. Pikake, or Hawaiian jasmine," is the flower of love. This spray ($15) contains distilled flowers, for a soft, tropical scent.
Bonus: This company has gone completely organic. And, the scent is available in a whole line of products, including a soy candle.
Find it at: You can order and also find a list of retailers online.
HEALTH GURU
You're a health guru if: You read Gwyneth Paltrow's GOOP website and like to do a juice cleanse every few months.
You'll like: No parabens. No petroleum. No harsh chemicals. All you'll find in this bottle is the scent of chilling out. It's Hawaiian Bath & Body's Relax Mist ($8). It has a lavender/grapefruit scent, and also comes in Uplift, which is more citrusy. Vitamin E, aloe vera and kukui nut oil make this a light moisturizer as well.
Find it at: The North Shore Soap Factory, 67-106 Kealohanui St., Waialua. Order online and find more retailers here.
Bonus recommendation: Another all-organic option is Red Flower's Guaiac, which has the essence of a wild lignum vitae tree, grapefruit and rose. The box is made from recycled paper and even printed at a wind-powered plant. It's $186, order online.
CASUAL
You're a casual if: You like to run through sprinklers, prefer jeans to dresses and enjoy a cold beer while watching football.
You'll like: Lush's new offering, Tuca Tuca, which boasts a violet leaf, cassie and vanilla scent.
Find it at: Lush, ($10.95 to $29.95 for perfume, solid, $8.95). Lush is at the Royal Hawaiian Center, Ala Moana Center, and, on Maui at 713 Front Street.