Paul Brown Hawaii Turns 40 with Style
Island Family chats with master hairstylist Paul Brown about his salon's 40th anniversary celebration.
Paul Brown Hawaii is celebrating its 40th anniversary this year. While hairstyles have changed throughout the decades, the company's mission remains the same.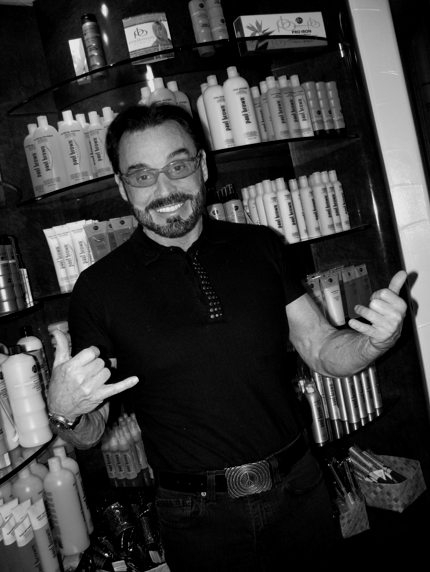 "It's all about our clients," says Paul Brown (pictured right). "Our ultimate goal is to ensure complete client satisfaction. We want to help you look and feel your best.
"We understand that everyone is conscious about his or her pocketbooks because of the way our economy is today," he says. "That's why we're offering a $27.50 haircut. It's the same haircut that usually starts at $40. You'll receive the same professional salon service but at an affordable price."
Paul Brown Hawaii is starting to see a younger clientele at its salons, but it still has its loyal fan of "family" customers.
"It's a great place for Moms to get away and get pampered—to enjoy the Paul Brown experience," says Brown, "but I've also seen fathers bring their kids to our salon for a haircut to give Mom a break."
Brown also noticed fathers taking advantage of getting their hair cut with their children.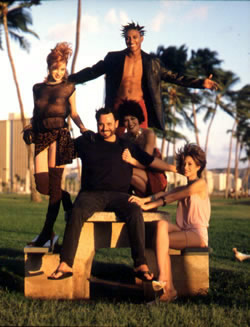 "Our primary focus is to provide hair care solutions for all types of hair—men, women and children."
Additionally, Brown is very community-oriented. In 2010, Paul Brown Hawaii launched Operation Makeover, a program that rewards military members and their families with a complimentary day and evening of beauty, luxury and relaxation. Three Operation Makeover winners are selected each month.
Brown also donates more than $100,000 in services, monetary gifts and products to the community.
Earlier this month, Paul Brown Salon donated its salon services to Camp Anuenue (Camp Rainbow) at Camp Mokuleia. Each year, the camp for children with cancer hosts an event known as "prom night."
"We'll bring in our hairstylists to do hair and makeovers for the children, and they just love it," says Brown. "We've been doing this for more than 20 years now. We try to give back to the community as much as we can every year."
As far as his future plans for the salon?
"I'm planning on 40 more years!" exclaims Brown, with a smile.
* * * * *
Paul Brown Hawaii will be offering 40th anniversary specials throughout the year. Visit paulbrownhawaii.com or call 591-1881 for more information.
Photo credits: (top) Sherie Char, (above) Paul Brown Hawaii