Party Time: A Wild Adventure
It's a jungle out there. Tame your wild ones with an exciting safari adventure.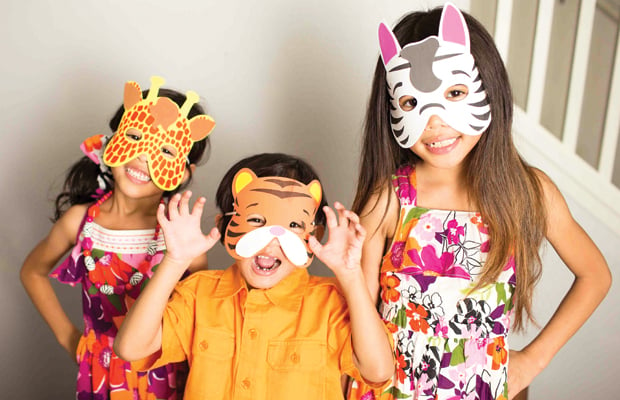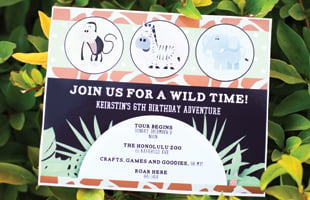 Invitation: Whimsical jungle animals and prints beckon the wild (child) to party.
Decor: Earth tones—wood, fauna, burlap, animal prints and a few lion, tigers and bears, oh my!
Web Exclusive: Download jungle-themed templates of invitations, food labels, favor tags and game signs.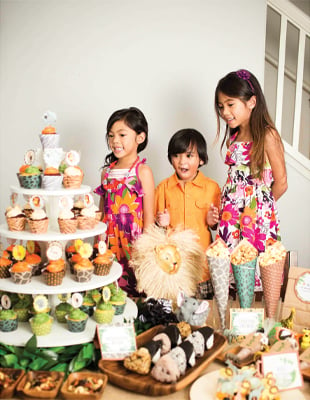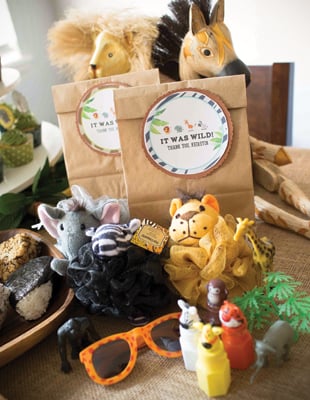 Favors: Brown bag it. Animal shades, bubbles and bath sponges keep the little animals clean and looking cool.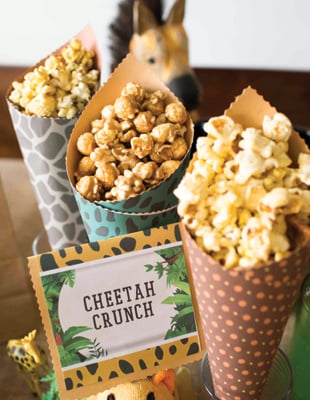 Food: Don't drink the water, but feel free to sip the "jungle juice." Dare to munch on some animal-friendly bites and treats. A tree of delectable animal-printed cupcakes won't stay camouflaged forever.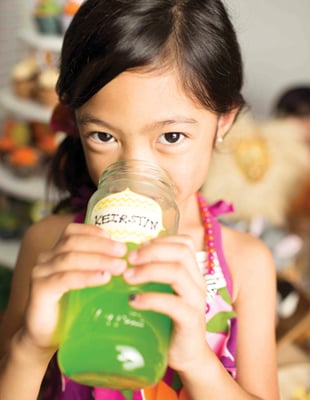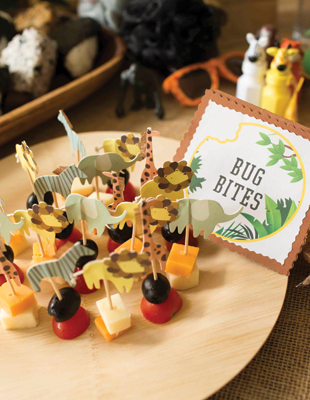 Games: Little monkeys move and grove to a "Jungle Jive," then take turns feeding the "Hungry Hippos" and maneuvering through the "Jungle Gym."
Tip: Have guests make animal masks and add them to their goodie bags.