Party Time: Ship Ahoy
Set sail on an exciting adventure of scavenger hunts, buried treasure and loot.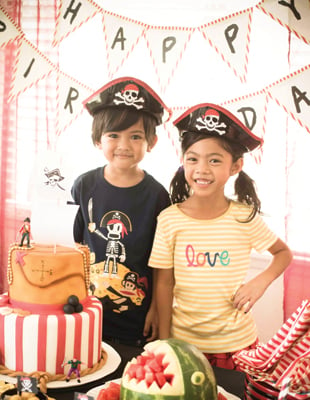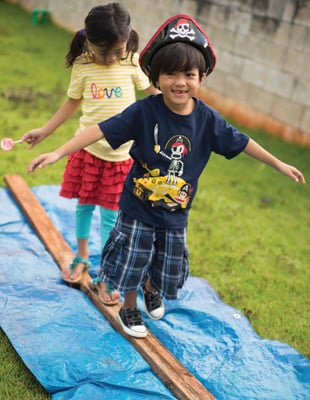 Photos: Karen DB Photography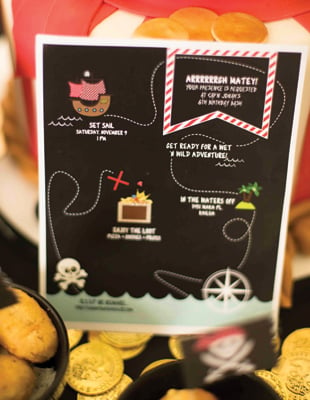 Invitation: The adventure begins as your guests are invited to find their way to the fun.
Décor: Imagine a band of pirates have staked their claim on your territory. Red, black and white stripes, skull and bones help to quickly establish your rowdy intruders. Sprinkle a few coins and jewels; add a pirate ship and thar she blows.
Web Exclusive: Download pirate-themed templates of invitations, food labels, favor tags and game signs.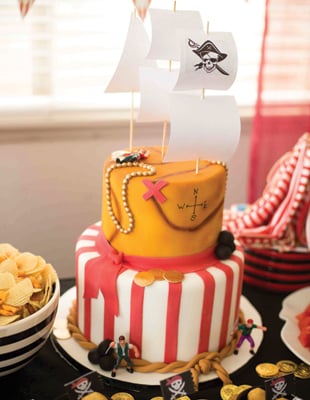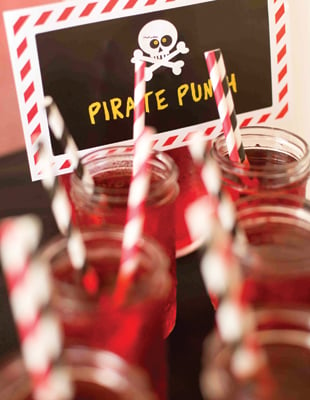 Food: Cleverly carved containers, familiar combinations and a cake that is arrrgh-inspiring.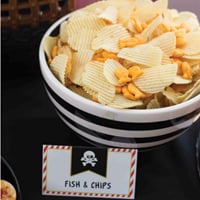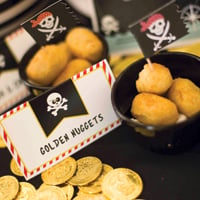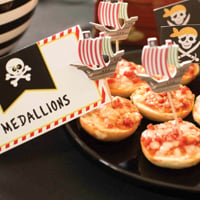 Favors: Pirate booty filled with chocolate coins, gems, pirate figures, tattoos, and telescope and pirate hat create loot worth fighting for.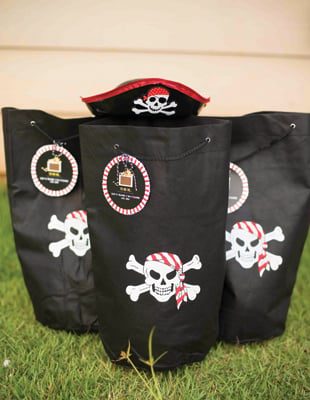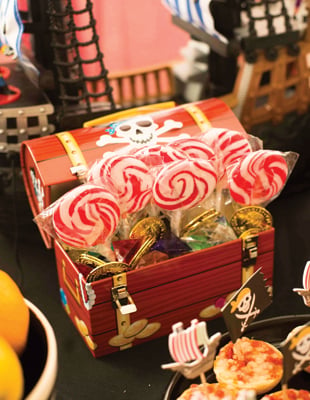 Games: Interactive games, such as "Walk the Plank," "Scallywag Scavenger Hunt" and "Buried Treasure" will create nonstop entertainment for little adventurers.
Tip: Big kids will enjoy a plank laid across a kiddie pool of water.