Party Time: Mission Space
Create an out-of-this-world party, where astronauts and aliens collide.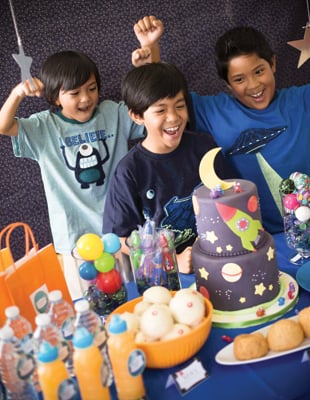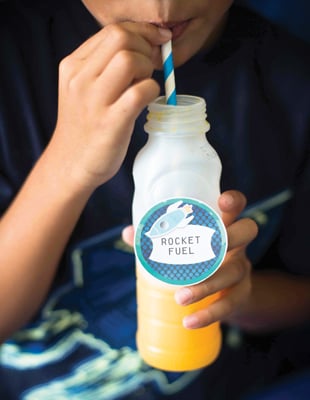 Invitation: Mission control sets the launch date, then count down until the celebration begins.

 
Web Exclusive: Download space-themed templates of invitations, food labels, favor tags and game signs.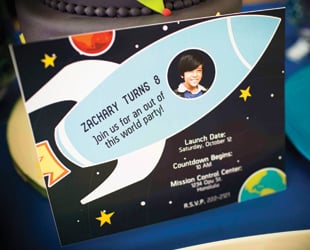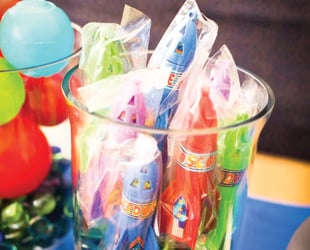 Décor: Gaze into the night sky and spot the twinkling stars and planets (and maybe a UFO or two). Colorful balls, spaceships and alien visitors prepare your guests for an intergalactic adventure.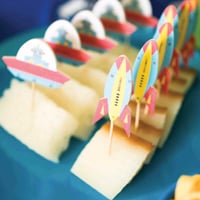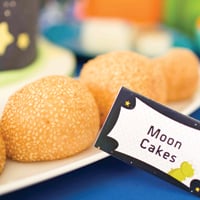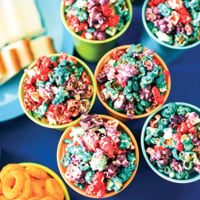 Food: Guests fuel up on local circular treats and tasty sweets. Colorful individual containers and bite-size morsels are inviting to small hungry creatures. A space cake will look and taste out of this world.
Favors: Send your guests off with power packs filled with glow-in-the-dark stars, Orbit gum, alien creatures and HEX bugs.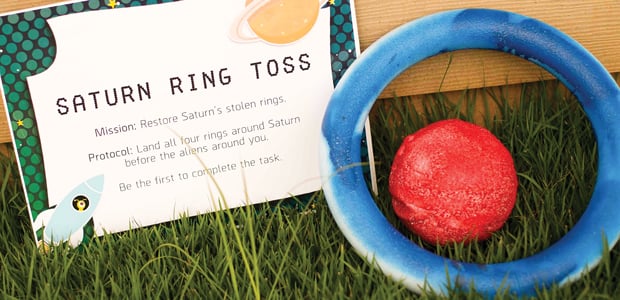 Games: State your guests' mission and the protocol they must follow. Engage in fun activities, such as "Alien Attack," "Saturn Ring Toss" and "Moon Rock Hunt."
Tip: Create a cool photo op and fun activity. Trace a kid-size spaceship on cardboard or foam core. Have the kids color/paint it, cut a hole for little heads and prop it up.