Party Time: Hungry Caterpillar
Keep it simple with young ones familiar with this classic, colorful children's book.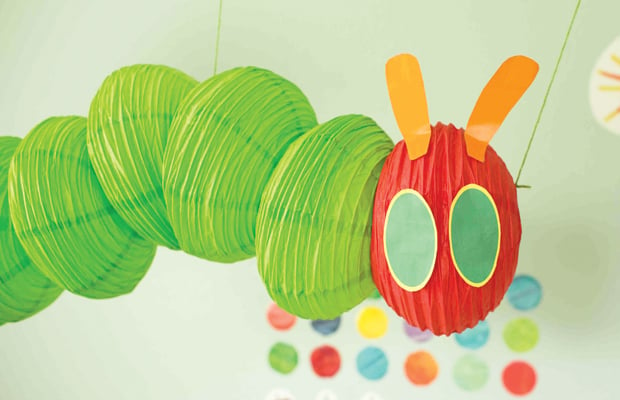 Décor: A tribute to Eric Carle's iconic illustrations frame your plush environment, so all your little caterpillar friends are comfy, cozy and right at home. Red, blue, yellow, green and purple watercolor dots, and a few dangling accents round out the look.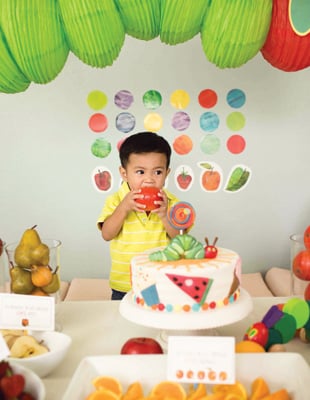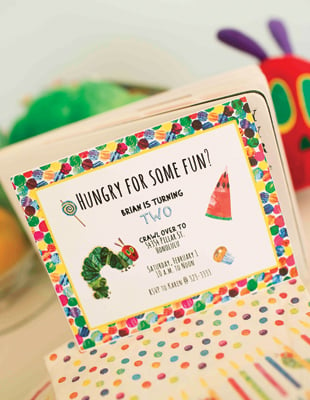 Invitation: Intrigue little guests hungry for some fun with the help of a hungry little caterpillar.
Web Exclusive: Download caterpillar-themed templates of invitations, food labels, favor tags and game signs.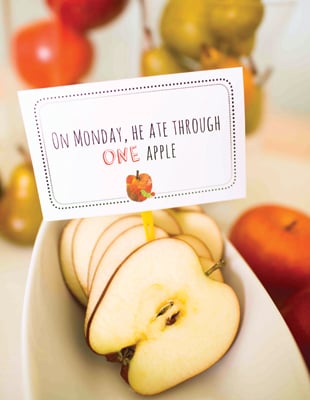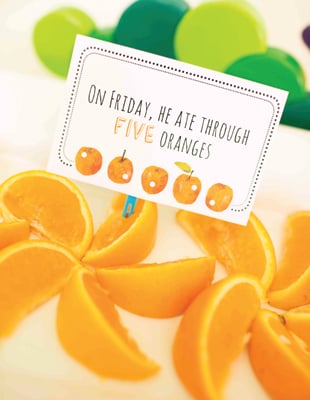 Food: Apples, pears, plums, strawberries and oranges are healthy options everyone will love. Slice them, dice them or keep them whole, just make sure to tie in the theme with the appropriate days of the week signs.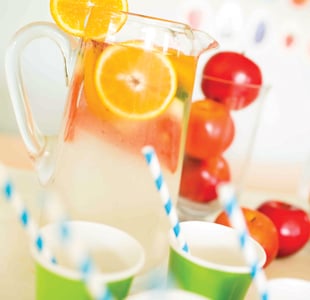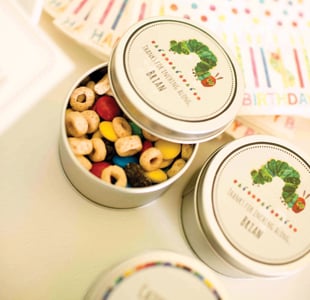 Favors: Containers of caterpillar food (Cheerios, M&Ms and raisins) will bring a smile to cheeky little faces.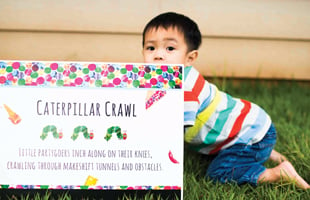 Games: Two activities that will excite and tire out little ones are the "Caterpillar Crawl" and "Caterpillar Round Up."