Party Planning Guide: A Circus-Themed Bash!
Clown around at a DIY celebration full of elephant-sized fun.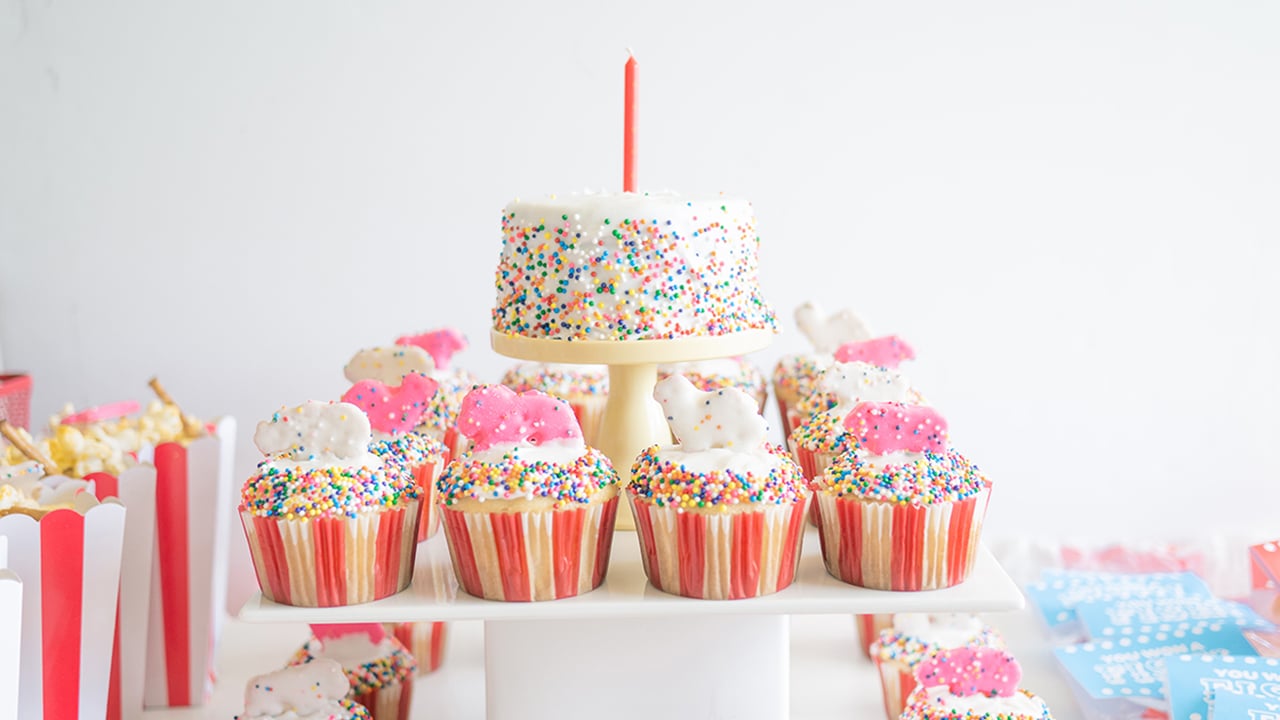 Photos by: Christine Labrador
PARTY DECOR
Ticket Mastah
Admission tickets (available at Party City) can be turned into fun party decorations! Tape or glue both ends of five (attached) ticket stubs to make the shape of a kids' bracelet. Make a second bracelet with five more ticket stubs; before sealing the second bracelet, loop it through the original bracelet so that it forms a chain. Add to the chain, using as many ticket stubs as needed. You can make short and long chains to use as garland!
---
FOOD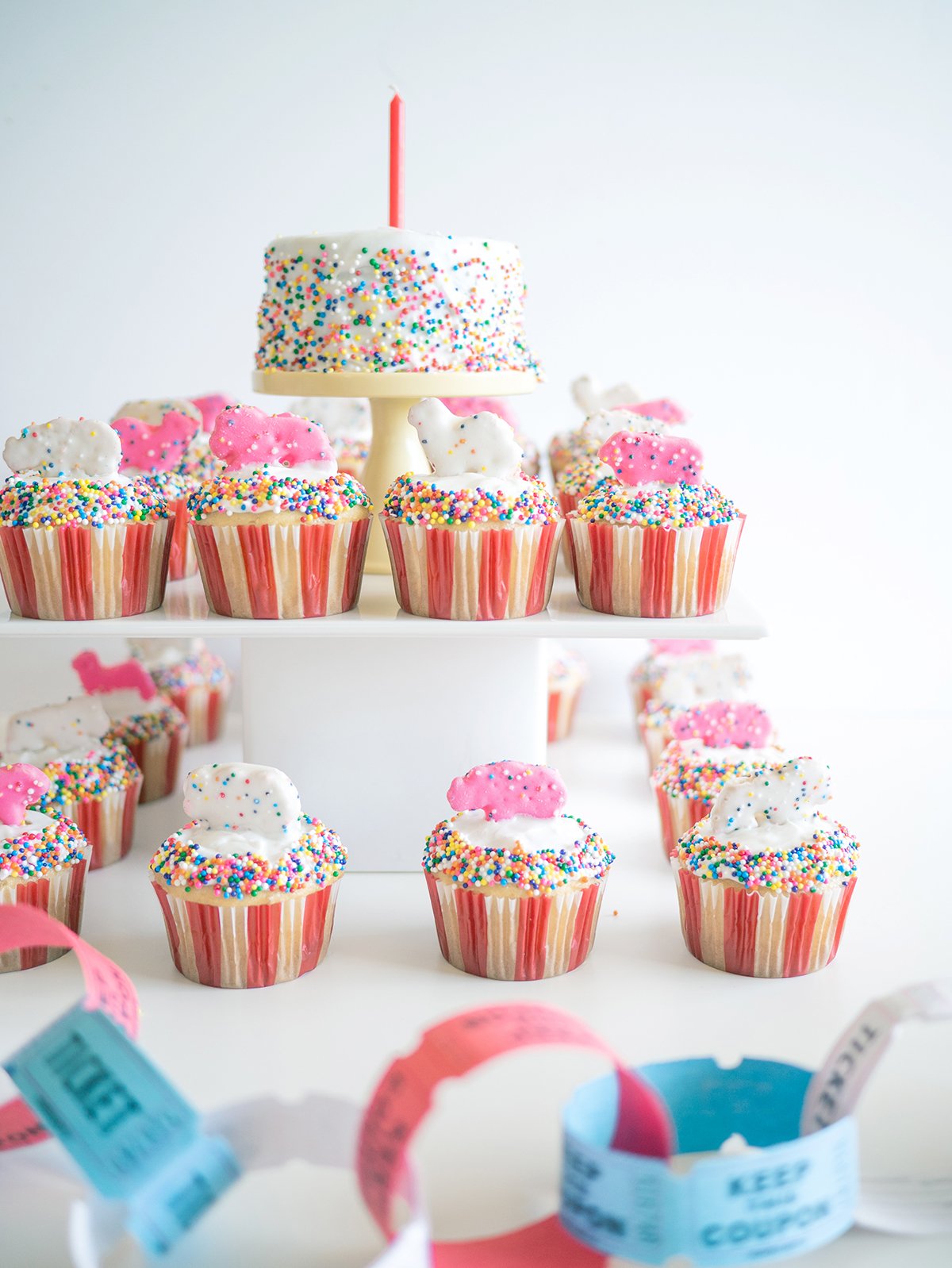 Mini Circus Animal Cakes
Decorate a white frosted cake (of any size) with rainbow sprinkles, adding generous amounts of sprinkles to the top and sides of the cake. Place the finished cake on an elevated cake stand and surround with cupcakes. For a circus-themed effect, wrap the cupcakes in striped red-and-white cupcake liners (purchased on Amazon) and decorate with white frosting and rainbow sprinkles. Adorn cupcakes with frosted circus animal crackers.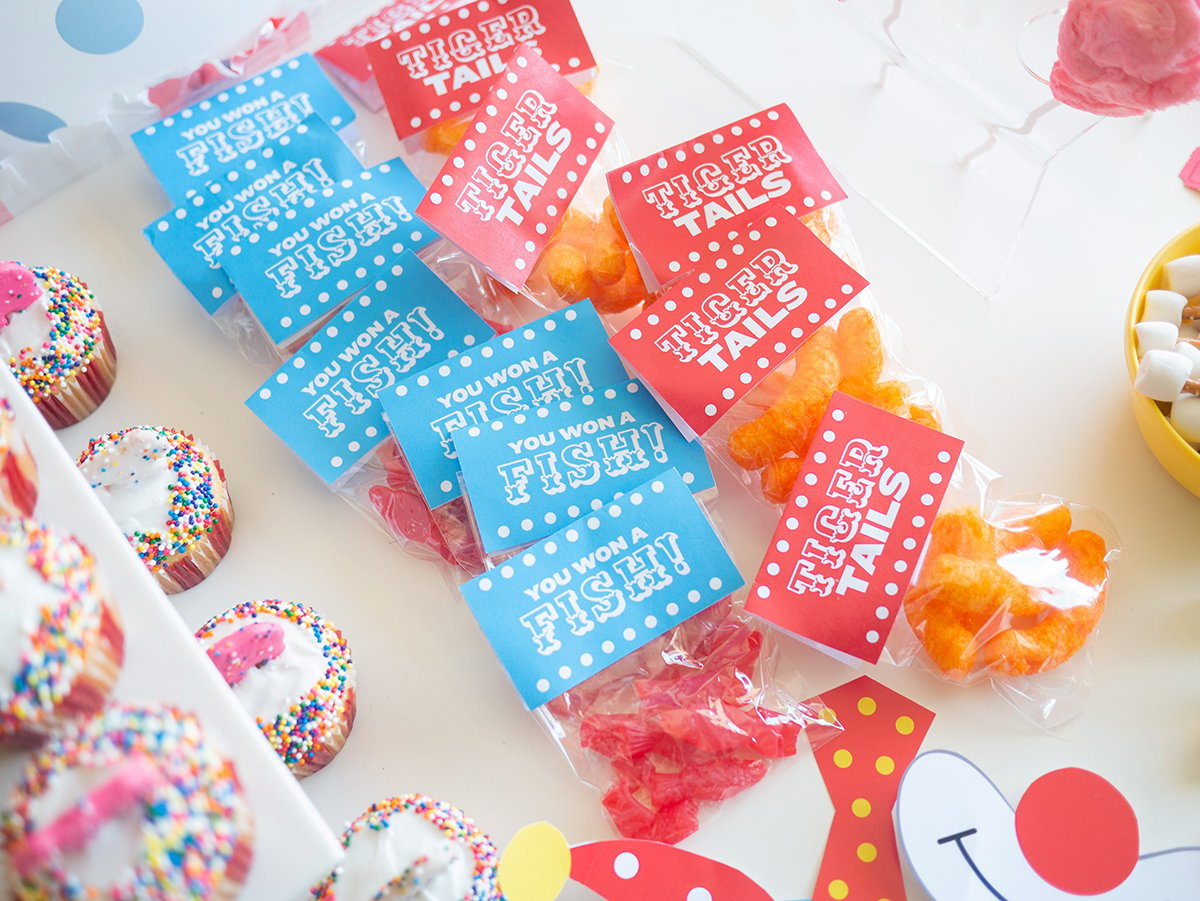 Fish and Tiger Tails
Pack clear small bags with cheese-flavored curly snacks and fish-shaped gummy candies. To enclose the bags, print out and attach homemade circus-themed labels to the top of each bag. Keiki can chomp and chew on these salty, sweet treats!
Circ Mix-a-Lot
Throw together a circus-inspired party trail mix that includes popcorn, animal crackers, kakimochi, peanuts and pretzels. To be resourceful, you can also add what you find in your pantry, including fish crackers, raisins and cereals.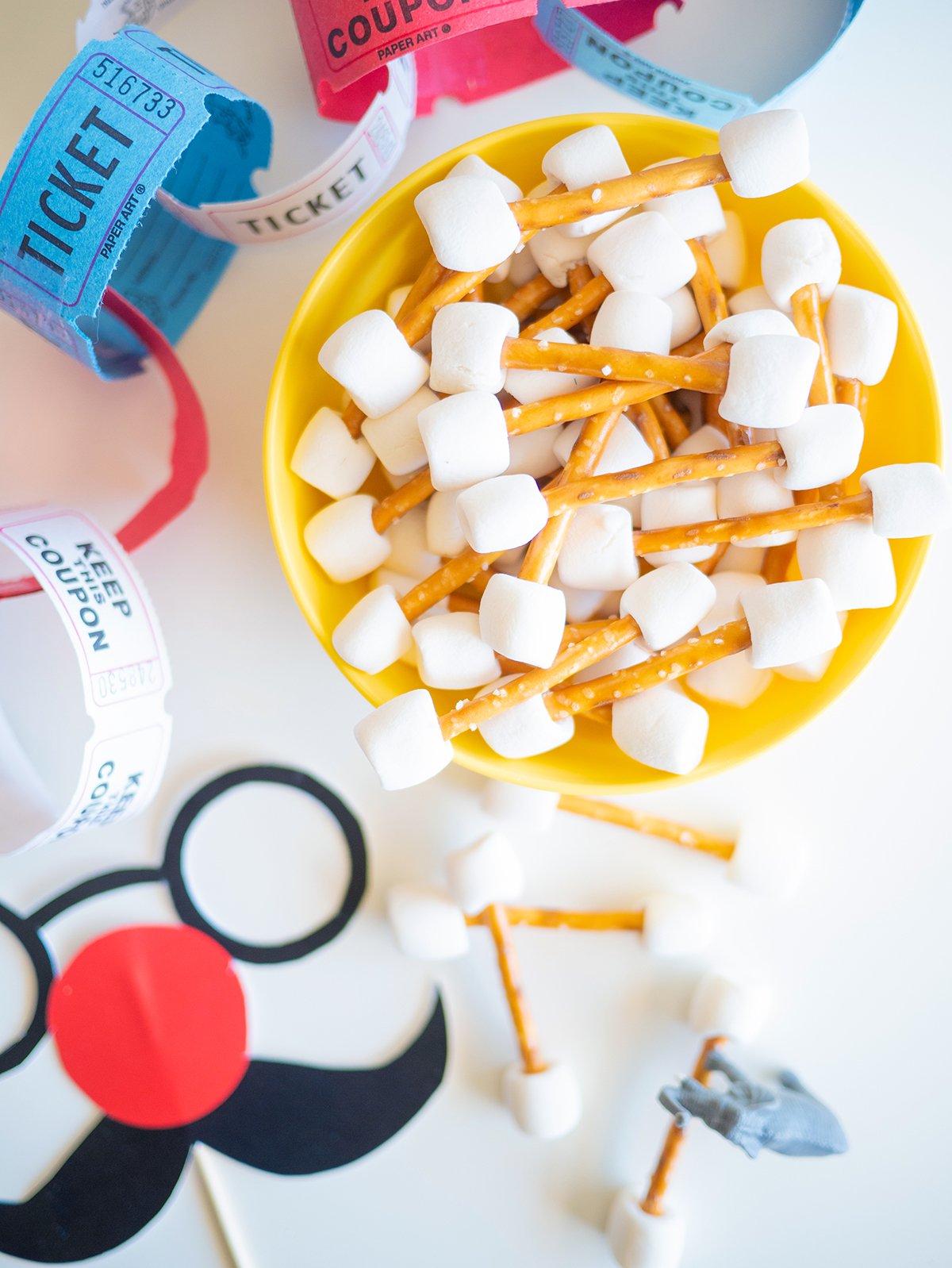 Strong End of the Stick
Finish strong! To make the perfect mini barbells, attach cheese cubes or mini marshmallows to the ends of mini pretzel sticks. The crunchy-smooth texture will satisfy any snack craving.
---
ACTIVITIES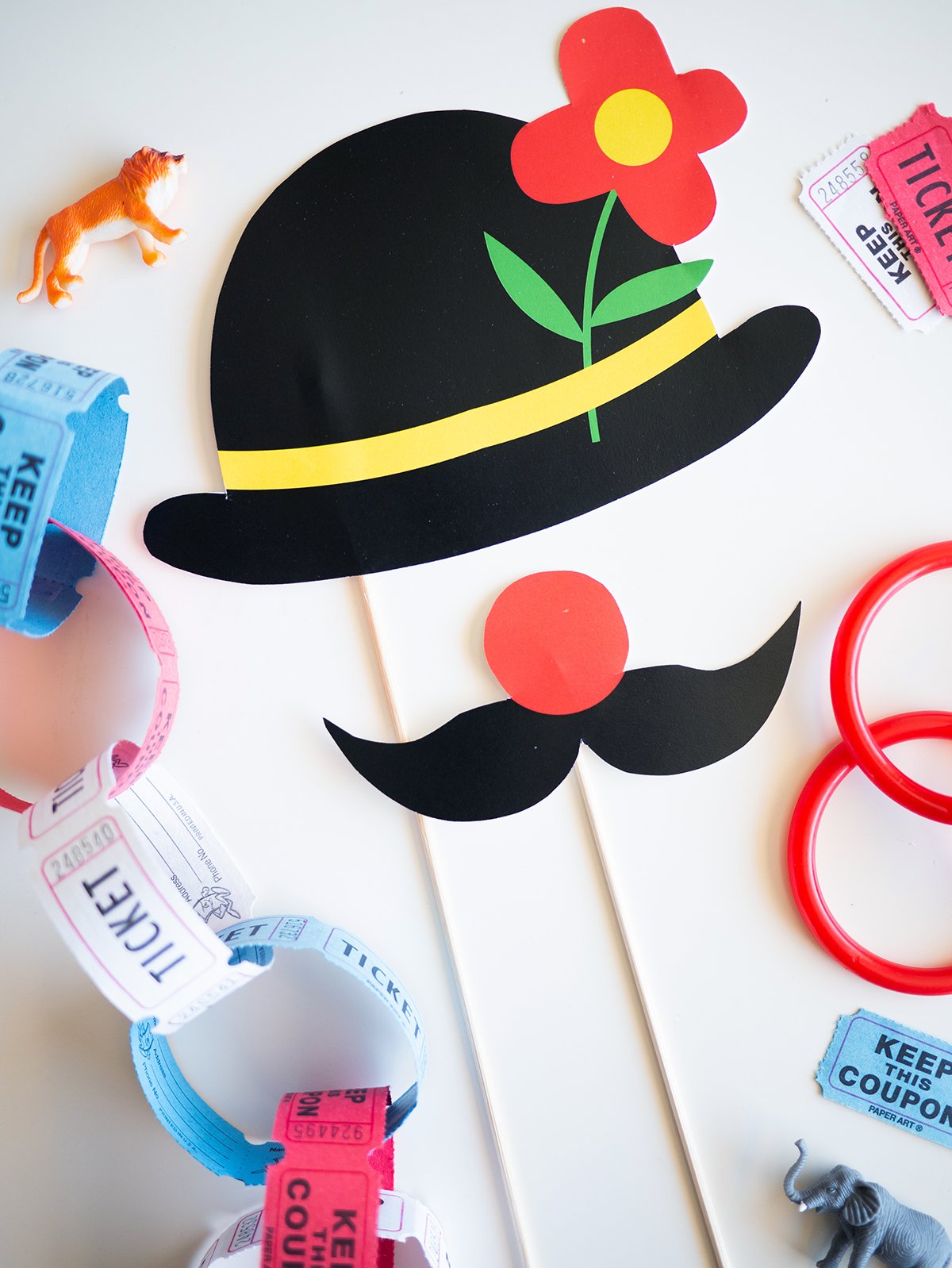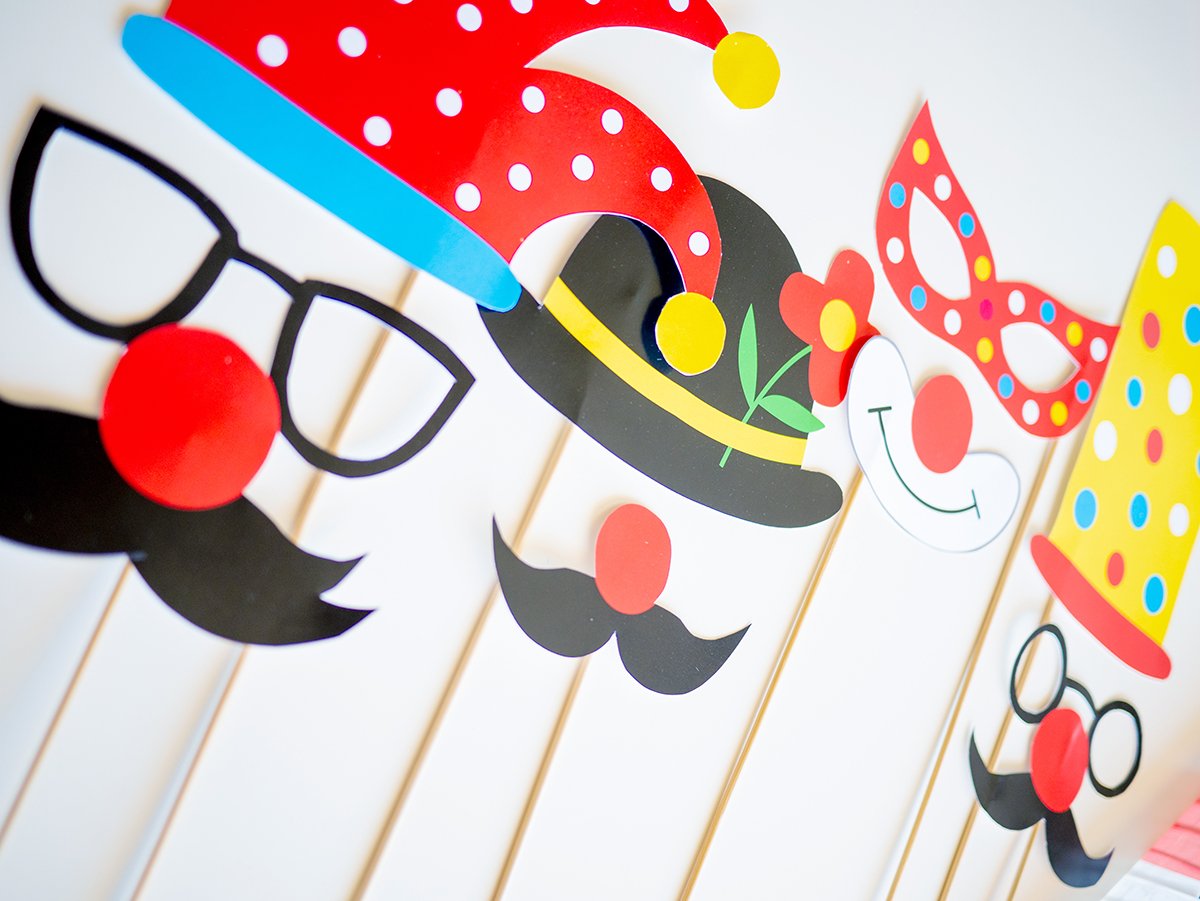 Play Pre-Tent
Find downloadable photo booth props on Etsy.com. Then use a colored printer to print out clown noses, mustaches, top hats, balloons, wigs and other fun circus-themed shapes. Cut out and attach the props to wooden chopsticks.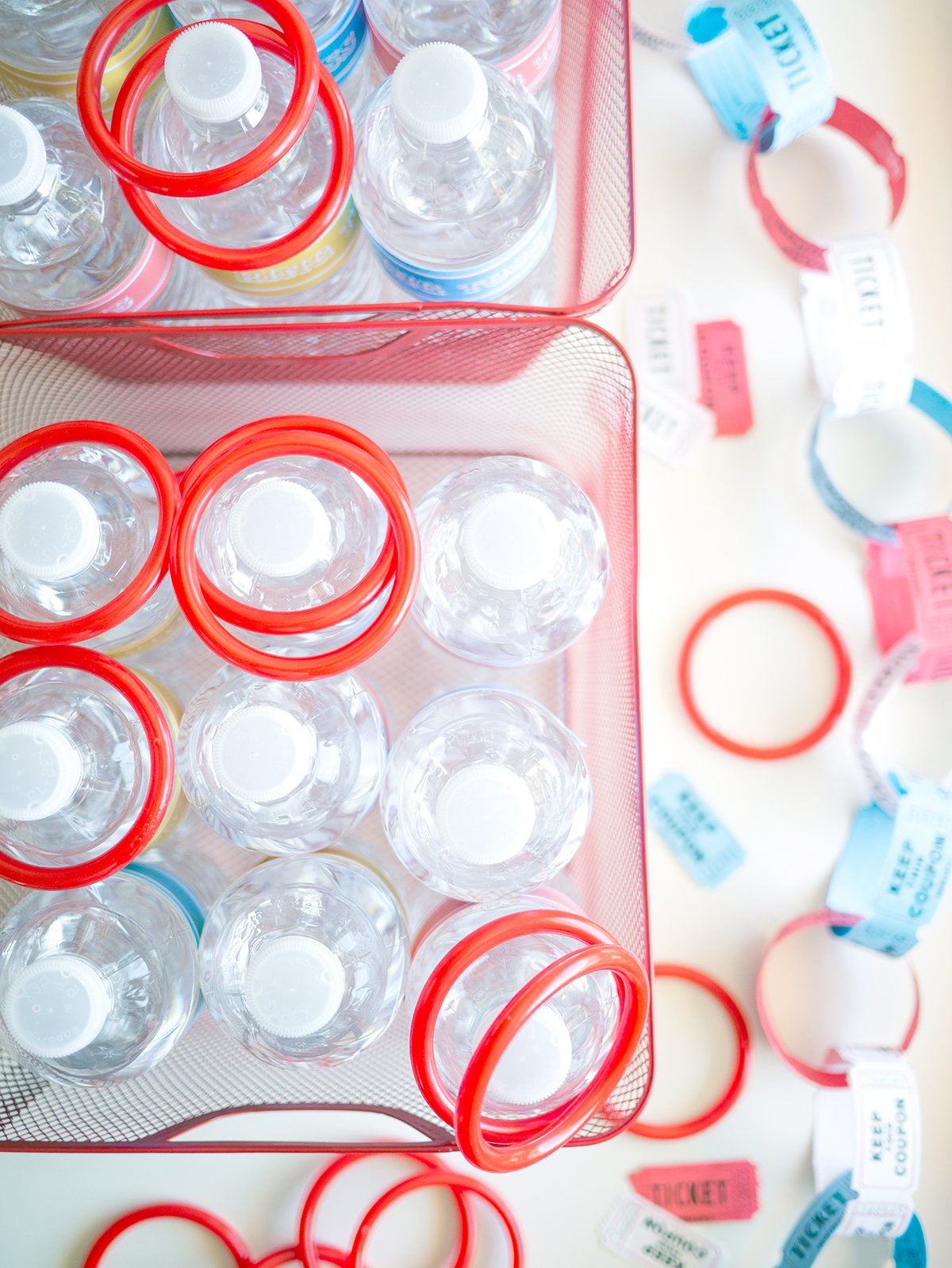 Show Me the Rings
Arrange water bottles inside a container, such as a mesh basket or crate. Use glow-in-the-dark bracelets or tossing rings (we found some on Amazon) for a classic circus-style game.
---