Parking for a price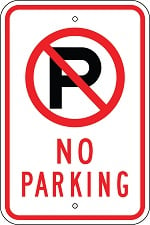 Three of my least favorite words in real estate listings are "street parking only."
It's not bad if you don't need a car or you live in the suburbs but free parking is hard to come by in the urban core. If getting rid of a car isn't an option, getting a reliable parking space could end up costing you somewhere in the neighborhood of $100 a month. That's what some Makiki and Waikiki residents are offering to pay for a stall on Craigslist.
Before signing a lease in a building with no parking, think about how much it might cost you if you need to rent a space later.
Downtown workers and students pay a premium for parking stalls, which can be good news for residents looking to sublet an extra stall. If you're the one who needs to park, however, it'll be pricey. The cheapest downtown stalls I could find run $80 to $150 a month in the Beretania North Parking Garage. More typical pricing in the area is more than $200 a month–$220-$240 a month to park at Century Square, $200 in Harbor Square or $235 a month for the City Financial Tower. Or you could park a few blocks away on Kuakini Street for $150.
In Waikiki, there are numerous options in the $125 to $175 range, but nothing under $100.
In the Moiliili and University areas, where college students snatch up most of the street parking on school days, there are $80 stalls at Puck's Alley, but not much else.
If you're going to rely on free street parking, just be careful. Honolulu C&C parking fines start at $35 and tow fees can be quadruple that.