A Parent's Guide to Planning the Best Summer 2016
Our 2016 Summer Programs Guide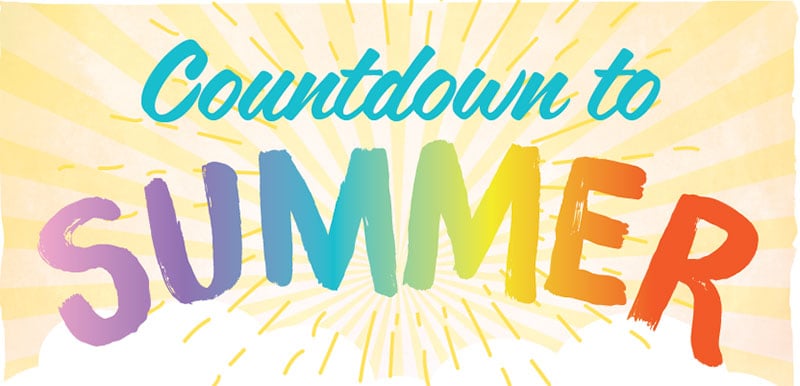 When you were a kid, the idea of summer filled you with glee: no homework, sleeping in, staying up late. Now, as a parent, all you can think is, "What are the kids going to do for eight weeks?"
Confronted with hundreds of summer school, summer fun, outdoor, art, music or other special-interest courses, it can be easy to get overwhelmed by your options.
1. Determine Your Goals
Sometimes you know exactly what your child needs during the break. Other times, it's not so clear. Wesley Childrens Programs director Billy Henson says first decide if you're looking for summer fun or a more educational experience. Then, you can get your child's input on the type of structure that works for him or her.
Instead of broad questions such as, "What do you want to do this summer?" Helen Au, principal investigator and program director for CRDG Summer Programs at the University of Hawai'i at Mānoa suggests asking specifically, "How do you want to enrich your summer? What do you want to learn?"
Hongwanji Mission School admissions director Teddi Yagi adds finding out what did or didn't work for your child before can also be helpful. Ask what he or she liked most or didn't like about past summer school and fun experiences.
2. Ask About the First Day of Applications, Not Just the Deadline
Don't assume your child will get a space if you apply before the listed deadline. Many popular programs fill up much earlier. If your child has his or her heart set on a certain class or camp, find out when applications will start being accepted and apply then. It can be earlier than you may think. For example, UH CRDG's Summer Program, which has been running for more than 40 years, has application forms available in February.
Missed out this year? Ask the program now when the process will start in 2017 and be ready to go next spring.
3. Do Your Homework
Whether it's robotics, sculpting, athletics, music or academics, you want your child to enhance his or her education and experiences. A key part of that is ensuring you do your research before signing up.
"I think some parents do not fully find out what a program has to offer," says Henson. "When they go to register, [they discover] it is not what they want." It's not just the program content that matters. Remember to consider logistics before you commit.
Yagi says don't forget to ask questions such as "What is the earliest you can drop off and when is the latest pick up? What is the focus/goal of your program? What is the chance of my child getting a specific course at your school when my child does not normally attend your school?"
4. Take Notes
Got that spot? Make a record about the class, time or session you signed up for. Summer program directors we spoke with say parents often forget the details of their registration. Then make your own checklist to ensure you turn in all required forms, emergency contact information and whatever else is needed before your child's first day.
Now let's help you get started. We have more than 70 programs covering everything from enrichment to academics to camp, so you can find something for everyone in the family.
The Categories
Academic & Support-Assistance with math, reading, writing, tutoring programs, etc.

Camps-Half-day or full-day programs.

Child Care/Activities & Play-For children newborn to PK

Enrichment Activities-Sports, dance, art, drama, etc.

Summer Fun/Programs-For children of all ages.

Best of HONOLULU Family-Programs run by Best of HONOLULU Family winners.
Summer Program Guide