A Parent's Guide to Planning the Best Summer 2015
Our 2015 Summer Programs Guide
Find the right fit for your child this summer in more than 70 programs, camps and more in our 2015 Summer Programs Guide.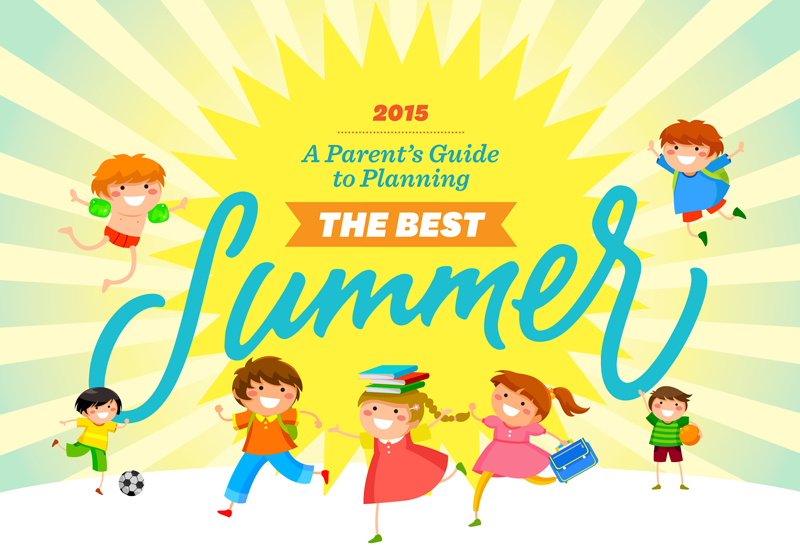 Welcome to Spring! Now let's talk about summer. It may sound too early, but summer program deadlines will be here before you know it.
The 2014-2015 school year ends on June 3. The first day of the next academic year will be July 29, leaving many families with eight weeks off. So is it time for your kids to travel, investigate new interests, expand their academics or just have some good, outdoor fun? A well-rounded summer can cover it all, with the right planning.
Here are some tips to get you started.
1. Set Your Family Goals
Kids do best with a balance of activities: academic, physical, extracurricular and fun. Determine what each child needs, then find the programs that fit. Your oldest may do better with a stimulating science curriculum while your youngest may thrive in learning ballet or a musical instrument. Go over our comprehensive list with your child and set goals with them for summer learning.
2. Don't Forget Some Downtime
Even if you are not planning a big trip, the summer is a good time to take a break with your kids. Schedule a few days off from work to visit favorite places you haven't seen in months, finally start on those family projects (planting a backyard garden, redecorating a room, taking an art class) that have been on hold or plan a short jaunt to a neighbor island or a week of camping. Now is the time to make memories and reconnect before the busy school year starts again.
3. Identify Your Schedule Needs
Would you prefer a single program or would you prefer to change it up week-by-week? Do you need a half-day or a full-day schedule? Summer camps and summer fun tend to run all day, but many summer schools also offer after-hours care as an option.
4. Watch Your Deadlines
Some popular programs can fill up just hours after registration opens. If there is a specific one you have your heart set on, call ahead to find out how early you will need to be to reserve a space. Some organizations may even offer early sign-up for returning families.
Our Summer Programs Guide gives you access to more than 65 programs covering everything from enrichment to academics to camp, so you can find something for everyone in the family.
Summer Program Guide