Owens & Co.'s new, handmade, all-natural soap line
Tub Life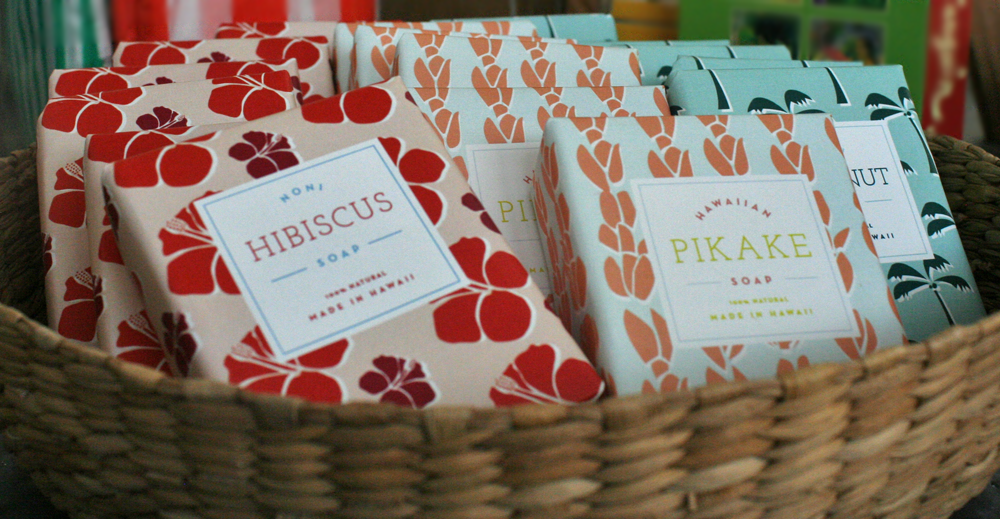 You love being in hot water. You honestly don't mind being washed out. In fact, you'd be ecstatic if someone told you to clean up your act—with a hot, soothing, relaxing bath, that is. Nothing sends away the stress better than the feel of bubbles and the clean scent of a good soap, especially when it's local, handmade and cute as a button, like the ones in Owens & Co.'s new line of fresh, glycerin- and natural-oil-based bars.
You'll be aching to suds-up after getting a whiff of these light, tropical fragrances, which come in rich coconut, delicate hibiscus and sweet pikake. This is the store's first soap line, so Owens & Co. owner Missy Owens took special care in hand-selecting each of the scents before having them produced on the Big Island with all-natural ingredients.
She also worked with Kauai-based graphic designer Ashley Johnston to develop brightly colored packages. They're so adorabubble we can't tell if we want to take them in the tub or let the stylized patterns soak in as sinktop decor.
In other words? Get ready to shower bathtime in cute style and alluring smells. Did we just take "good clean fun" to a whole new level?
$9 per bar. Available at Owens & Co., 1152 Nuuanu Ave., 531-4300.