Five Great Camping Places for Families in Hawaiʻi
From the North Shore to the Windward side, here are a few family friendly camping sites.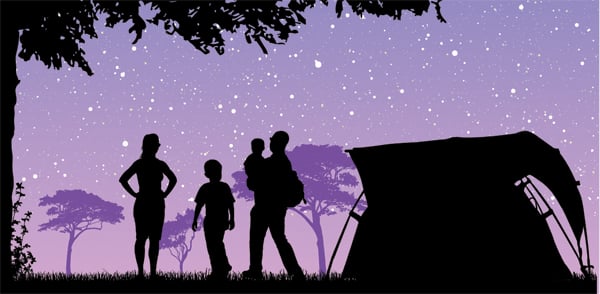 Camping provides an opportunity for families with children of all ages to spend the weekend together while enjoying our beautiful island. It's also the cheapest staycation around.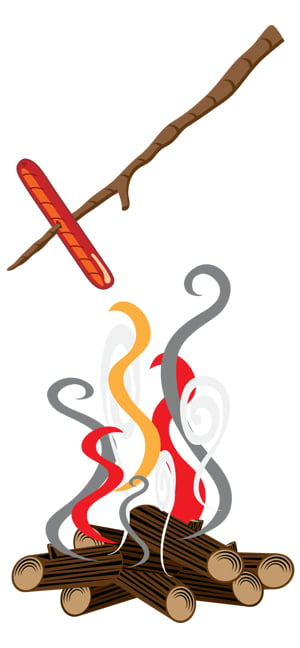 Hoʻomaluhia Botanical Garden, Kāneʻohe
Hoʻomaluhia is a beautiful, green botanical garden with a lake and quiet open fields for camping. Activities include easy hikes, plant identification and stargazing. Camping is only permitted Friday through Monday, and a separate permit is required for fishing. The fishing permit, as well as a car pass, can be picked up at the visitor center. Call in advance for more information on fishing: (808) 233-7323. No alcohol, swimming or pets allowed.
Malaekahana State Park, North Shore
This is a great place to tent camp next to the beach and to feel as though you're far away from the city. Activities include swimming, surfing and shore fishing. Campsite facilities are available Friday through Wednesday, and include restrooms, showers, picnic tables, trash cans and drinking water.
Camp Mokuleʻia, North Shore
There are two great family-friendly options: tent cabins, which are ready-made fabric-framed cabins set on solid platforms, perfect for those of us who don't know much about pitching a tent. The other more traditional option is bring-your-own-tent camping. If you're inviting extended family, this location is a great option, since it accommodates up to 30 people. Campsite facilities include shared bathrooms and hot showers. No smoking, alcohol or pets (except for service dogs) allowed.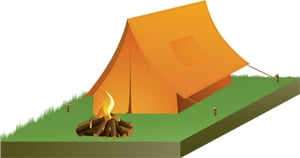 Peacock Flats
Located in the mountains above the north and west shores of Oʻahu, campsites are situated in an open meadow surrounded by forest. The campsites offer sweeping views of the North Shore and excellent stargazing on a clear night. Four-wheel-drive vehicles are required to access the campsites, or campers can hike in from Mokuleʻia Access Road. Campsite facilities include a shelter, picnic tables and restrooms, but no running water.
Keaiwa Heiau State Recreation Area, ʻAiea Heights Drive Trailhead for ʻAiea Loop Trail
You'll feel far away from it all even though you're only 10 minutes from a mall. The large campsites accommodate up to 20 people each and are situated in groves of Norfolk and Eucalyptus trees. The ʻAiea Loop Trail is a scenic and easy 4.8-mile hike that the whole family will enjoy. It's also a great workout if you're a trail runner. Various lookouts along the trail offer beautiful views and if you look for it, you can find the wreckage of a B-24 Liberator that crashed in May 1944 just downslope of the trail. Campsite facilities include restrooms, showers, picnic tables, trash cans and drinking water.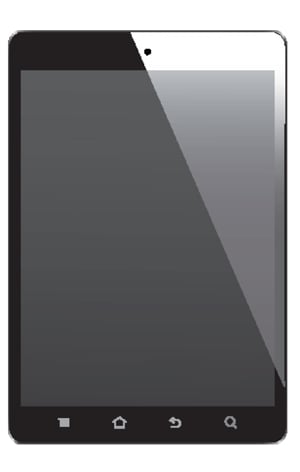 Permits for Peacock Flats, Malaekahana and ʻAiea Heights are available up to six weeks in advance online at camping.ehawaii.gov/camping/welcome.html. Reserving a permit requires setting up an account and paying online via credit card. The whole process takes about 10 minutes. Have your driver's license handy, because an identification number is required for one adult. For kamaʻāina, permits cost $12 per night per campsite for up to six people. For campsites that can accommodate more people, there is an additional fee of $2 per person.
The maximum fee per campsite is $20 per night. Permits for Hoʻomaluhia Botanical Garden are available up to two weeks in advance at camping.honolulu.gov/.
Reserving a permit requires setting up an account and paying online via credit card. The whole process takes about 10 minutes. Camping is $32 per site (up to 10 people and two tents) for three days, or $52 for five days. Reservations are required for Camp Mokuleʻia. Call 637-6241. Costs vary: Canvas platform tents are $75 per night and sleep up to six, campsites that accommodate up to five people cost $18 per night, per person. A campsite that accommodates 30 people costs $300 per night.
---
Pack the Essentials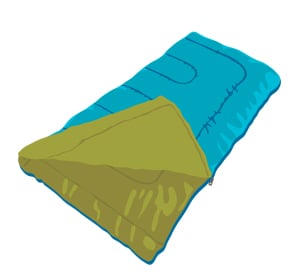 Hibachi and coals. If it's too windy to start your campfire with tinder, an extra bag of coals works as a starter, light it up and add firewood.
Cooler and ice. To keep meat safe and drinks cold.
Tarps. One for under the tent, and another to throw over the tent if it rains, since even waterproof tents are often leaky.
Cooking equipment and utensils. Reusable plastic plates and a handful of wooden chopsticks are enough.
Insect repellent. See the sidebar for a natural option.
Drinking water. In case running water is down at the campsite, or you don't want to walk to the bathrooms to brush your teeth in the dark.
Sleeping bags. Bring pillows and blankets to make camping cozier.
Books. There is plenty of down time to enjoy books with your children when camping.
Board games. Monopoly money might blow away, but games like a Chutes and Ladders or Sorry are always fun.
Flashlights and extra batteries. Kids love headlamps! Get ready to chase crabs or toads after sundown.
Be mosquito free, naturally. Try a bit of rosemary oil or peppermint oil on skin to repel mosquitoes without the chemicals and smells of bug-repellent.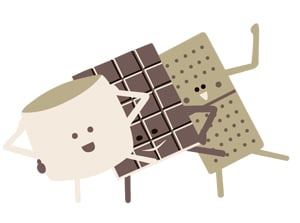 Reapply frequently, especially at dusk and dawn, when mosquitoes are most active.
Update your s'mores. Nutella, bananas or peanut butter make s'mores even more delicious and fun for kids to make. Don't forget to pack the marshmallows, grahams and chocolate. Baby wipes are even better than paper napkins for cleaning up sticky s'more hands.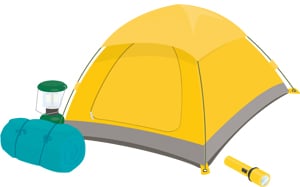 Tent time. Set up your tent during daylight hours, because it can be surprisingly difficult. Keep all screens zipped up tight whenever possible to make sure there are no bugs inside when it's time to turn in.
Stargazing technology. There are apps available at iTunes that make constellation recognition easy. Try Star Walk, which allows you to point the camera to the sky, then shows you what you're seeing. Once you've found them, take turns making up stories about the constellations as you sit around the campfire.
---
Activity Ideas
Sky lanterns. If the night is still, children will love sending Sky Lanterns off into the night. They're inexpensive, available online and come fully assembled, with a small fuel patch. They're also completely biodegradable. It's magical to watch them float away into the starry sky.
Create a scavenger hunt for kids. Even the simplest scavenger hunt is exciting to kids. Bring pen and paper, and create the list of items to find after you've had a chance to look around. Plan ahead and bring something surprising to hide, like a dollar bill or a small toy, to make the scavengers especially happy.