Out & About: 24 Things To Do in Fall 2019
Our picks of the best family events this fall.
August 16 (Start Date)
A Korean Cinderella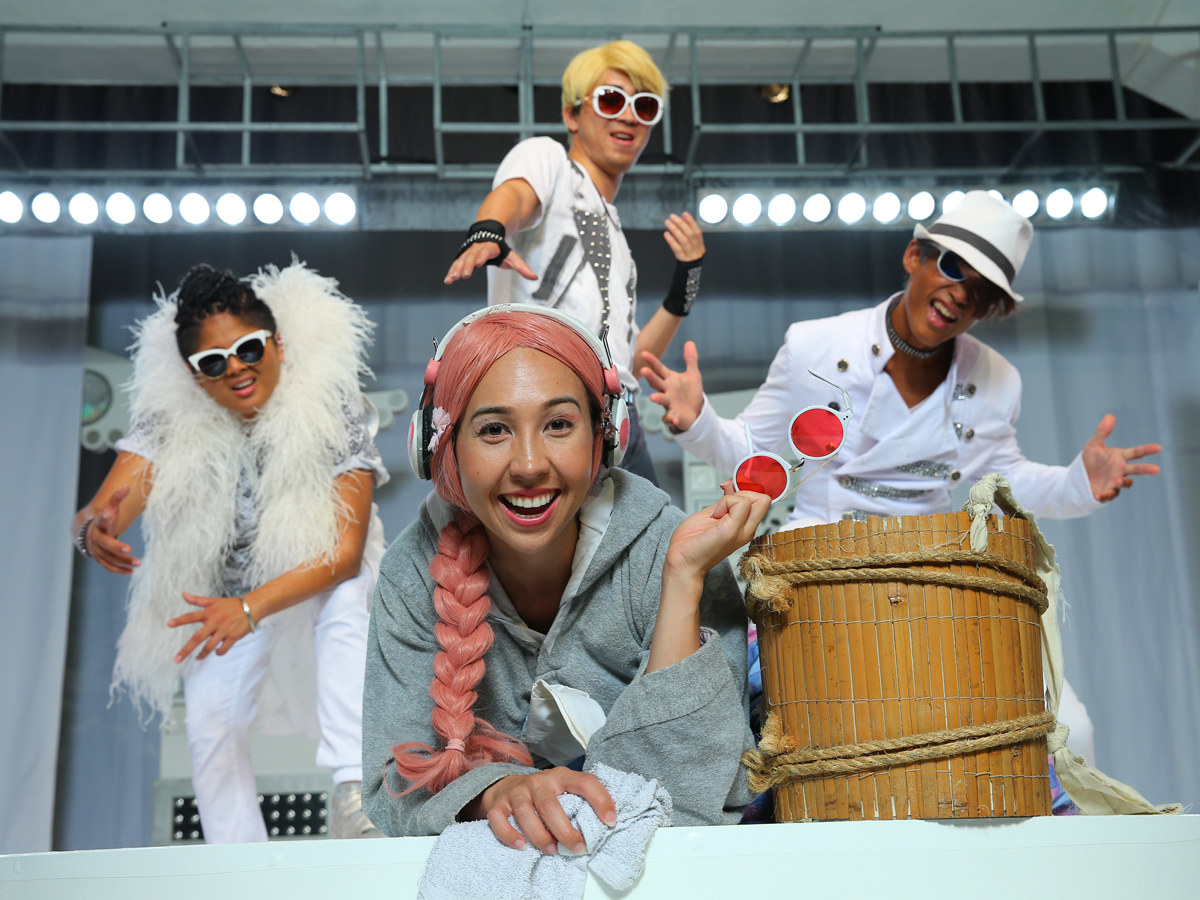 Photo: Courtesy of Honolulu Theatre for Youth
Honolulu Theatre for Youth kicks off its new season with a Korean twist on a classic folktale. Last produced in 2013, this upbeat production mixes Korean drumming, dancing and masks. HTY's keiki-friendly telling of Pear Blossom's fate also includes K-pop and magic.
Tenney Theatre, 5 years and older, Friday, Aug. 16 through Saturday, Sept. 14 , (808) 839-9885, htyweb.org
September 21
HAIS Education Fair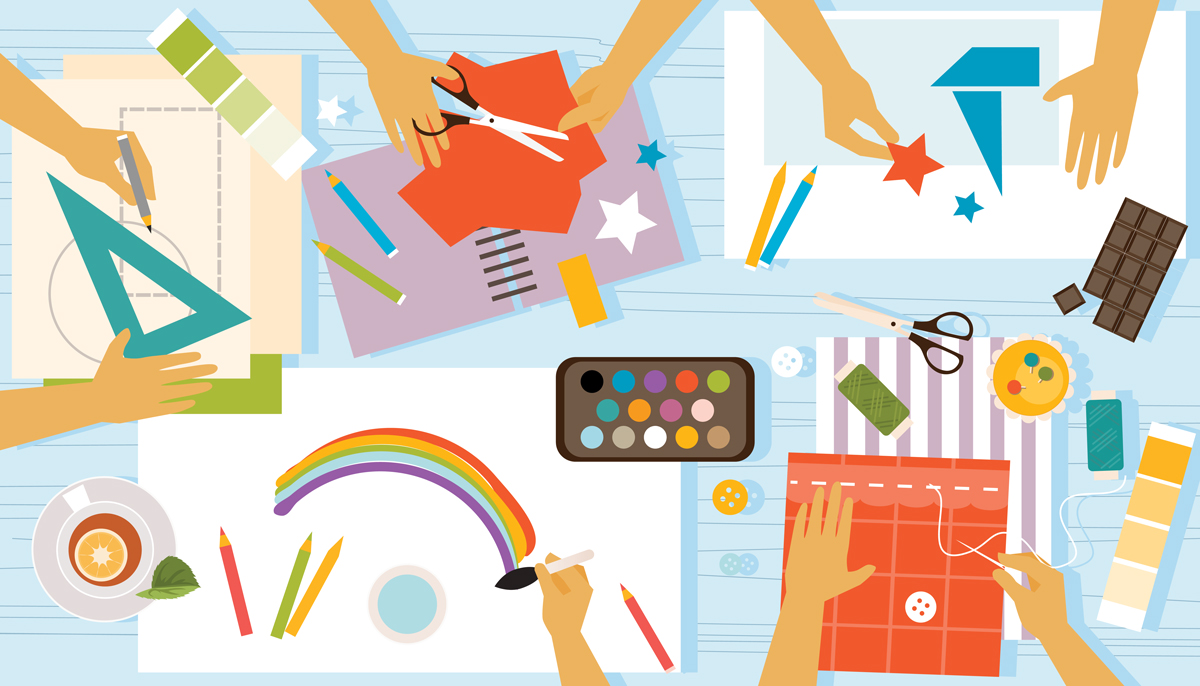 Illustration: Getty Images
Have all your questions about private school education answered in one place. At the Hawai'i Association of Independent Schools' free fair, parents can meet with preschool through high school admissions teams to discuss unique programs, testing, entry requirements and financing while keiki try activities and crafts just for them.
Hawai'i Convention Center, Room 313ABC, All ages, Saturday, Sept. 21. 10 a.m. to 2 p.m., (808) 973-1540, hais.org
---
SEE ALSO: HONOLULU Magazine's 2020 Private School Guide
---
September 28
Fall Open House and Family Day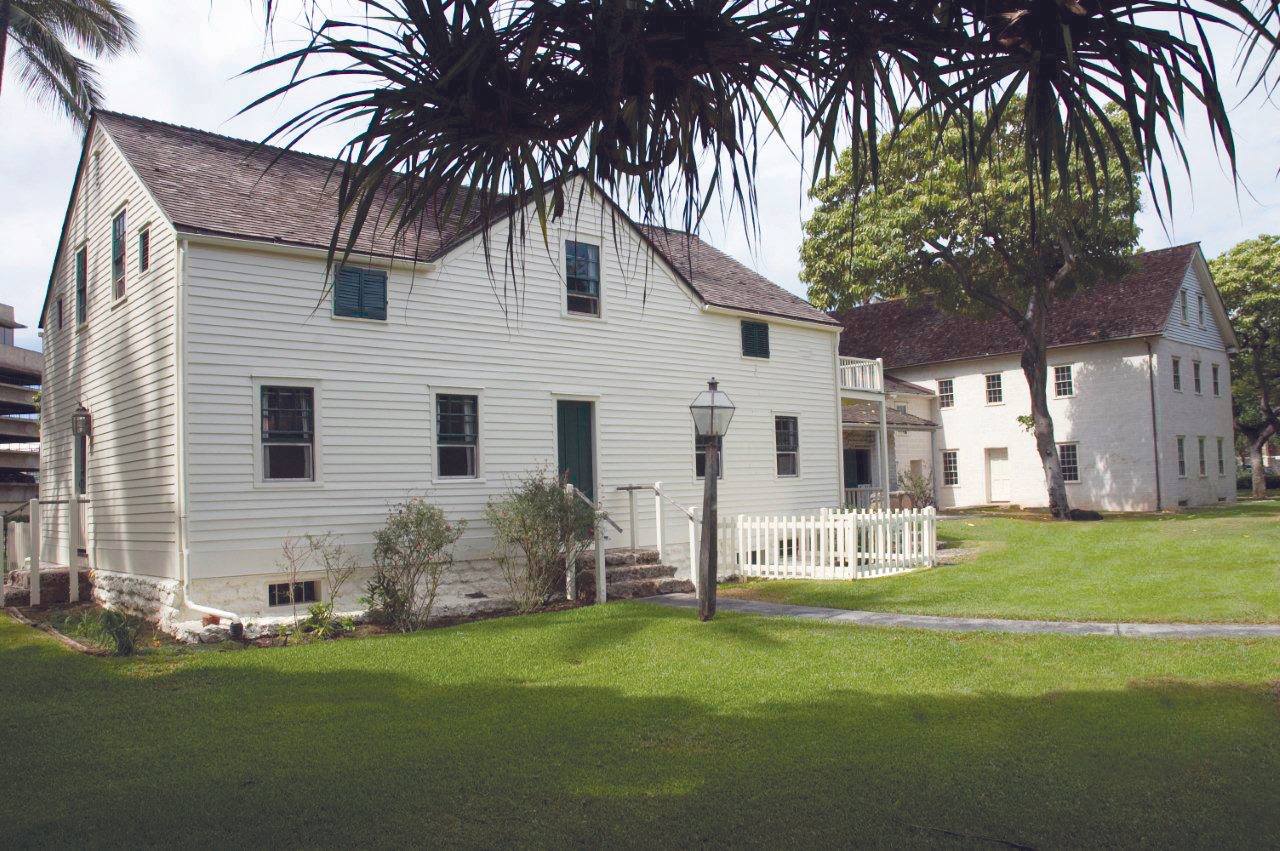 Photo: Courtesy of Hawaiian Mission Houses
Step back into the 1800s for a day. Tour historic homes so kids can learn about life in Hawai'i 200 years ago, then try lauhala weaving and other children's activities to the music of Uncle Wayne and the Howling Dog Band.
Hawaiian Mission Houses, All ages, Saturday, Sept. 28. 10 a.m. to 4 p.m. (808) 447-3910, missionhouses.org
September 28
Festa Italiana Hawai'i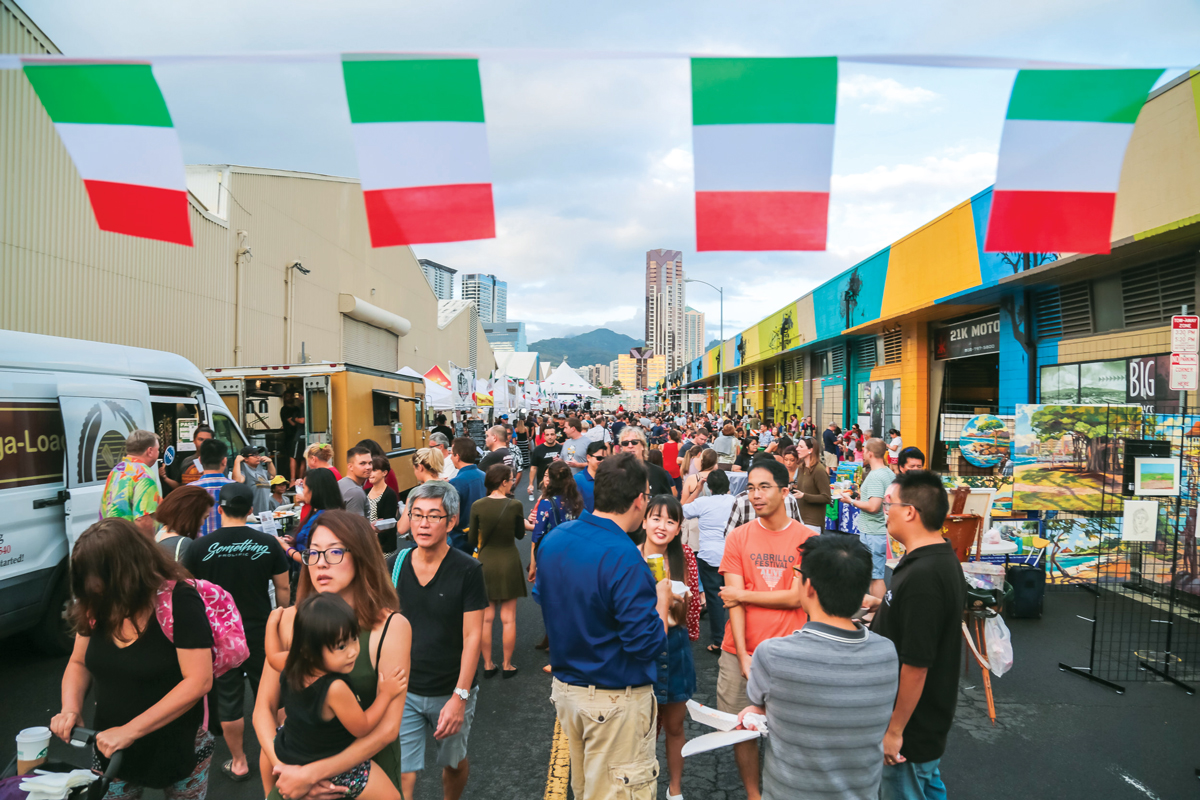 Photo: Courtesy of Festa Italiana
Pizza, pasta, cheese, bread, gelato and vino. Need we say more? The free annual celebration of Italian culture includes a look at Italy-inspired works of art, Italian luxury cars and a night of "la dolce vita" through music and performances.
Cooke Street near Auahi Street, All ages, Saturday, Sept. 28. 4 to 10 p.m., festaitalianahawaii.com
---
SEE ALSO: Your Ultimate Guide to the 2019 Festa Italiana in Honolulu
---
October 5
Bon Dance
If you haven't had your fill of obon dances and andagi by October, head to Kāne'ohe for the last dance of the season. The traditional Japanese celebration will include a yagura tower, music, craft and food vendors. Here's a bonus for families: Since it's indoors, you won't need to worry about rain or portable toilets.
Windward Mall Center Court, All ages, Saturday, Oct. 5. 2 to 7 p.m., windwardmall.com
---
SEE ALSO: Our Guide: Obon Dances for Beginners
---
October 13
Nā Kama Kai Ocean Clinic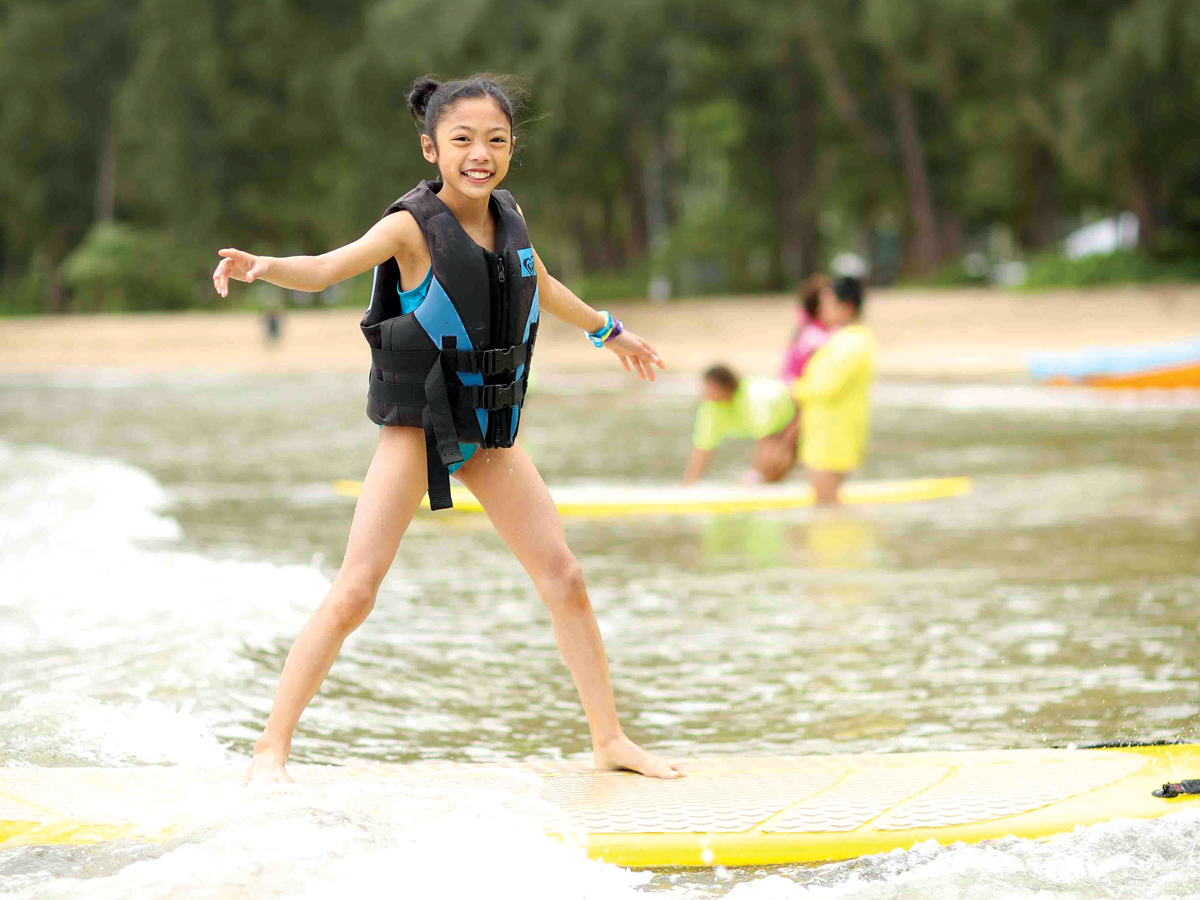 Photo: Courtesy of Nā Kama Kai Ocean Clinic
Keiki will learn ocean safety, conservation and Hawaiian navigation, and can ride stand-up paddleboards and a canoe at this free outdoor clinic. Parents do not participate but need to stay nearby. Online registration opens at 7 p.m. on Sept. 29 and sometimes fills up in 24 hours. Walk-ons are welcome but will likely have to wait awhile. We tried it! Read our tips for Nā Kama Kai clinics at bit.ly/HF-NaKama.
Pōka'ī Bay, Wai'anae, 2 to 18 years old, Sunday, Oct. 13. Two-hour clinics held every half hour from 9 a.m. to 1 p.m., nakamakai.org/ocean-programs
October 26
Lacy Veach Day of Discovery
Registration opens around Sept. 1 for this day of free hands-on STEM experiments. The event honors Hawai'i-born astronaut Charles Lacy Veach. If the workshops are full, you can still stroll through the interactive science, technology, engineering and math displays.
Kamehameha Schools Kapālama Campus, Third grade and older, Saturday, Oct. 26. 7:45 a.m. to 12:30 p.m., spacegrant.hawaii.edu/Day-of-discovery
November 2
Arbor Day Honolulu Festival and Tree Giveaway
Visit the garden to get a free tree and visit educational booths, keiki activities, workshops, performances and more. Take advantage of the free admission to explore, including the butterfly area. You can also pick up free trees at five other locations.
Foster Botanical Garden, All ages, Saturday, Nov. 2. 9 a.m. to 2 p.m., arbordayhawaii.org
November 2
Leeward Discovery Fair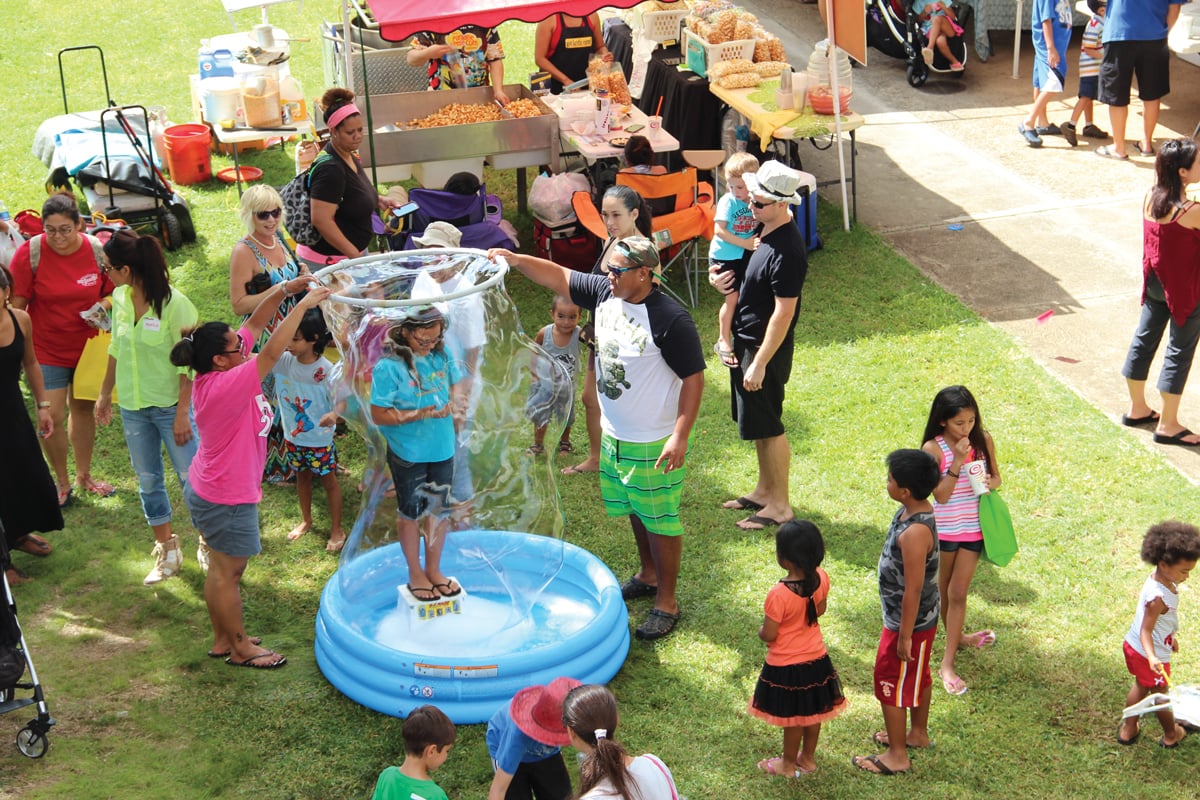 Shake, break and splash quicksand goo, launch a high-flying rocket, see freezing liquid boil or go on a fossil scavenger hunt. With more than 50 interactive art and STEM exhibits (all free) at this family fair, and low-cost snacks, there's something for everyone. But arrive early, as parking fills up quickly.
Leeward Community College, All ages, Saturday, Nov. 2. 9 a.m. to 3 p.m., leeward.hawaii.edu/Fair
---
Halloween Fun!
October 5
Fall Harvest Festival
Go for a hayride, play farm games, pet animals and pick pumpkins at this scenic spot with views of the Ko'olau mountains and ocean.
Waimānalo Country Farms, Weekends, Oct. 5 through Oct. 27. 9 a.m. to 5 p.m., (808) 306-4381, waimanalocountryfarms.com
October 12
Pumpkin Patch 2019 Festival
Pick pumpkins, sweet corn, beans and sunflowers and go for a hayride or pony ride in Kapolei. Stick around for farm-style food, picture booths, games, inflatables and a country store.
Aloun Farms, Weekends, Oct. 12 to Oct. 27., 8:30 a.m. to 5 p.m., (808) 677-9516, alounfarms.com
October 19
Seventh Annual Great Pumpkin Festival
Choose your future jack-o'-lantern from more than 2,000 pumpkins at the largest pumpkin patch in east O'ahu. Then make crafts and play in the Keiki Fun Zone, shop at the Holiday Market, eat or enjoy the entertainment.
Holy Nativity School, Saturday, Oct. 19. 10 a.m. to 4 p.m., (808) 373-3232, holynativityschool.org
October 26
Halloween Costume Contest
More than 75 prizes will be awarded in various age groups and categories, including most original, funniest, cutest and judges' choice. More than 300 entrants are expected.
Kāhala Mall, Saturday, Oct. 26. Registration, 5:30 p.m. with judging at 6 p.m., (808) 732-7736, kahalamallcenter.com
October 26
Mall-O'-Ween Costume Contest
Get creative with your costume and enter to win gift certificates from stores at Windward Mall.
Windward Mall, Saturday, Oct. 26. 11 a.m. to 1 p.m., (808) 235-1143, windwardmall.com
October 27
Keiki Halloween Costume Contest
Keiki also can trick-or-treat at stores around the center from 2 to 9 p.m.
Royal Hawaiian Center, Sunday, Oct. 27. Registration from 2 to 3 p.m. Contest at 4 p.m., (808) 922-2299, royalhawaiiancenter.com
October 27
Keiki Costume Ball
Dress up, play games and find pizza, ice cream and sweets throughout the center's galleries. Preregistration is required.
Hawai'i Children's Discovery Center, Sunday, Oct. 27. 5:30 to 7:30 p.m., (808) 524-5437, discoverycenterhawaii.org
---
8 Safe Trick-or-Treating Spots
Thursday, Oct. 31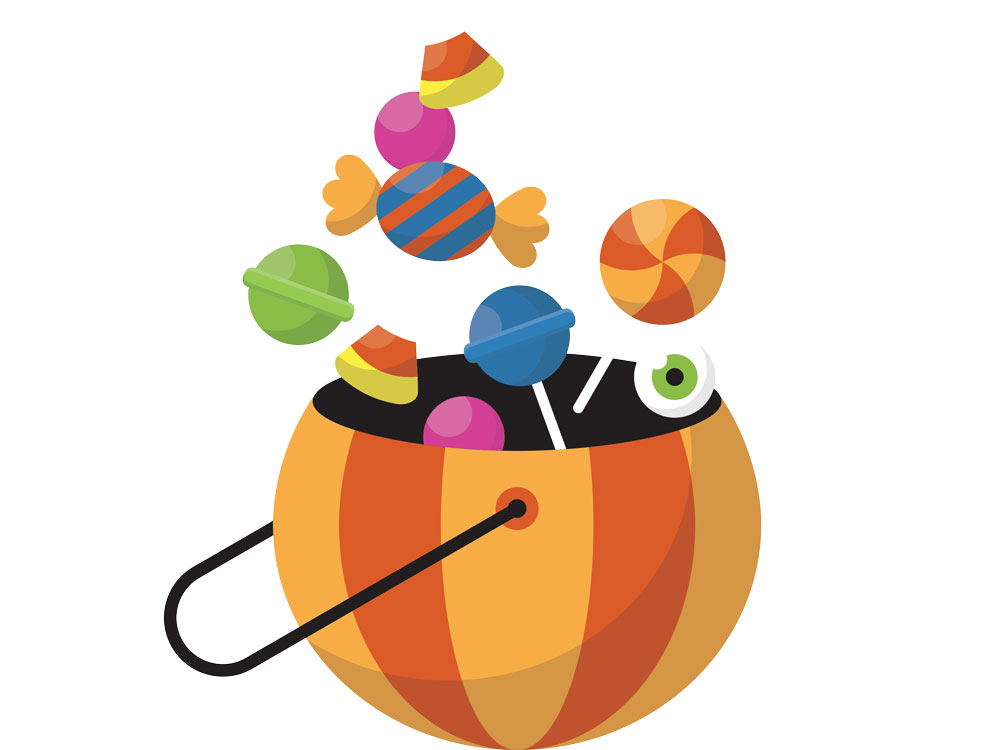 Ala Moana Center, 5-7 p.m.
Kāhala Mall, 5:30-7 p.m.
International Market Place, 5-7 p.m.
Kapolei Marketplace, 5-7 p.m.
Mililani Shopping Center, 5-7 p.m.
Royal Hawaiian Center, 4-9 p.m.
Ward Village Shops, 5:30-8 p.m.
Windward Mall, 5:30-7:30 p.m.
No masks allowed.
---
Want More?
Get the best family events emailed to you every week by signing up for our free newsletter.