Out & About: 14 Things To Do in Summer 2018
Our picks of the best family events this summer.
June 2
Flight Adventures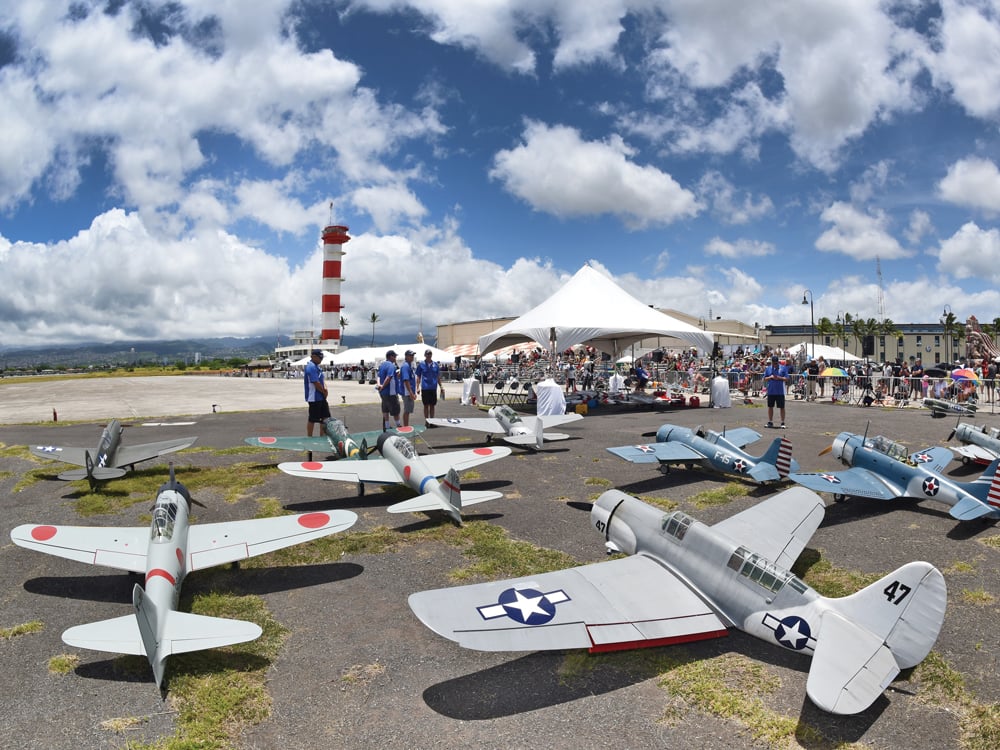 Photo: This Photography/Jose Rodriguez
Mini warplanes, jets and helicopters will take to the air at the Pacific Aviation Museum. Before the kids dive for sweets at the Candy Drop, they can preregister to fly a remote-control aircraft, make aviation-themed crafts and tour more than 30 historic planes in the hangar 79.
Pacific Aviation Museum, all ages, Saturday, June 2. 9 a.m. to 3 p.m., (808) 441-1000, pacificaviationmuseum.org
June 9
King Kamehameha Floral Parade and Ho'olaule'a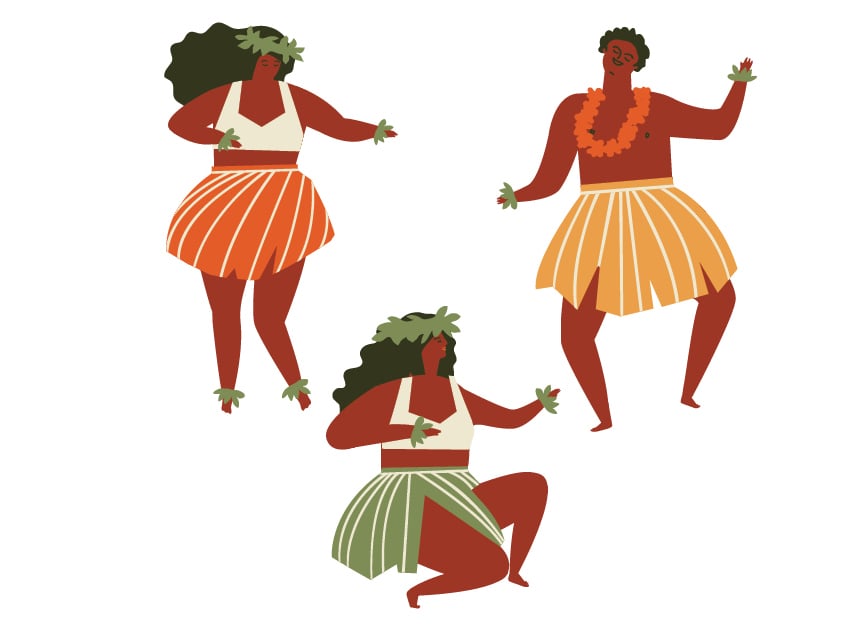 Grab a seat and watch the parade pass by. The 102-year-old parade is known for its beautiful flower-covered floats and regal pā'u riders (women on horseback). It begins at 'Iolani Palace and ends with a festival at Kapi'olani Park featuring hula performances, live music, cultural booths and food.
King Street to Kalākaua Avenue, all ages, Saturday, June 9. Parade begins at 9 a.m., (808) 586-0333, ags.hawaii.gov/kamehameha
June 10
World Oceans Day Celebration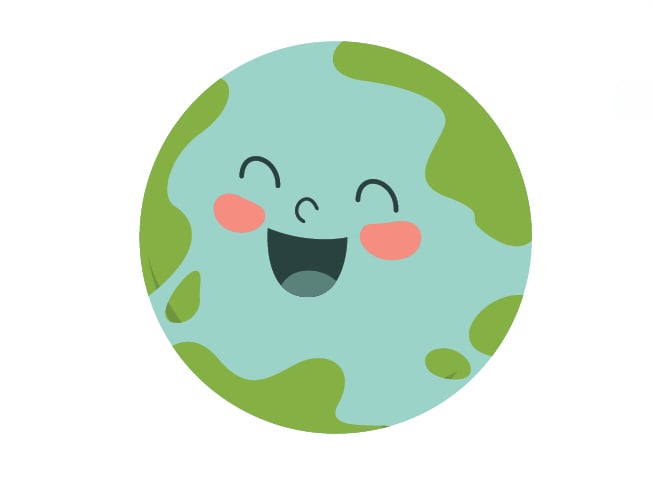 Learn how to keep the ocean clean and simple ways to live more sustainably with hands-on activities at the second annual event. Bring a recyclable tote to collect your kids' crafts, a jacket (it can get breezy at night) and a blanket to sit on while you watch the after-sunset Disney movie on the lawn.
Ko Olina, Kohola Lagoon 1, all ages, Sunday, June 10. 4 to 9 p.m., koolina.com/events
June 16
ESPN 1420 Sports Festival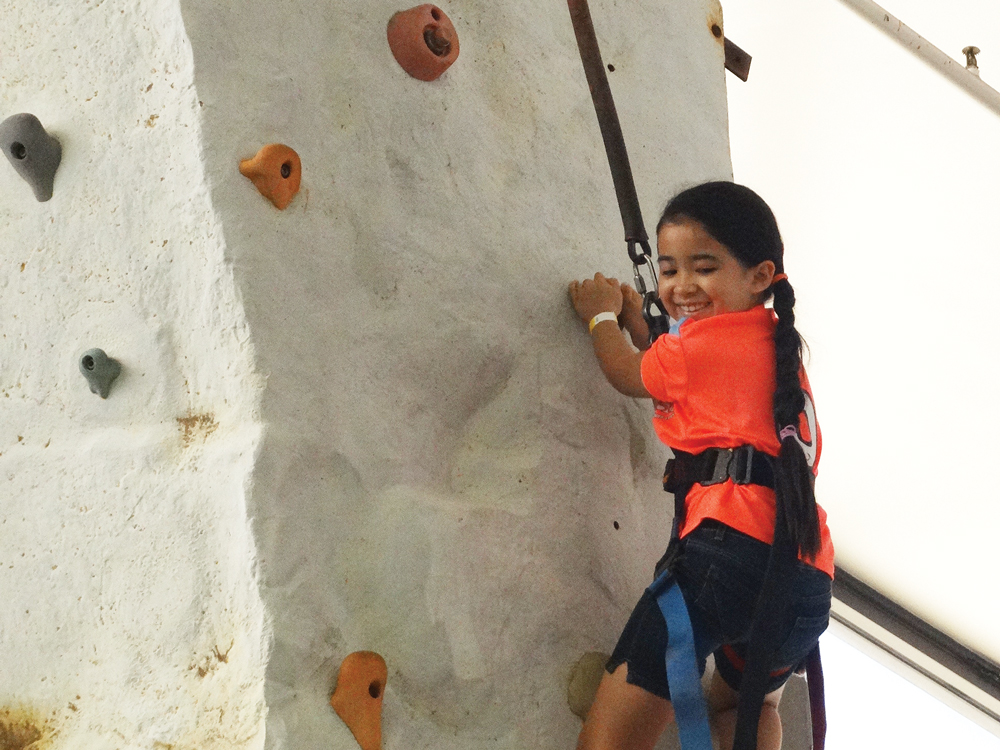 Photo: ESPN 1420
The eighth annual event offers kids free athletic fun. In the past we found rock-climbing walls, soccer, basketball, mini golf, bounce castles, an obstacle course for all ages and other ways to keep kids active.
Neal Blaisdell Exhibition Hall, all ages, Saturday, June 16. 9 a.m. to 4 p.m., espn1420am.com/2018-sports-festival/
July 5
Princess and the Iso Peanut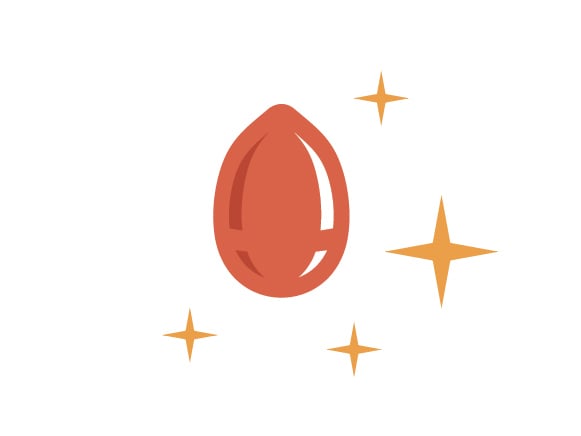 Life is a fairy tale for Princess Alexis. She meets her true love, a Japanese prince, and is ready to get married. That is, until she makes the journey to a kingdom far away, meets some unusual characters and has to pass a slightly painful test. This local riff on the classic The Princess and the Pea is being staged with Kaimukī High School Performing Arts.
Mānoa Valley Theatre, all ages, Thursday, July 5 through Sunday, July 22, manoavalleytheatre.com
July 7
Mō'ili'ili Summer Fest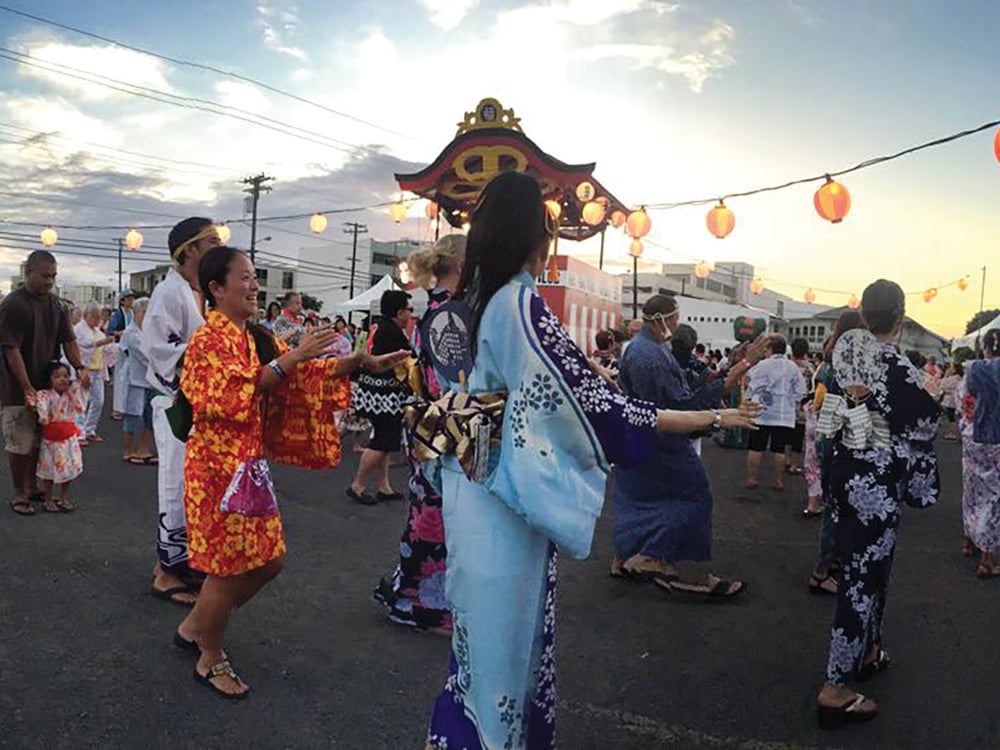 Photo: Mō'ili'ili Summer Fest
Bon season, a Japanese tradition that honors ancestors with dance, food and celebration, begins in June. The Mō'ili'ili Summer Fest is a good event to introduce your child to the fun for three reasons: Parking is available at nearby UH-Mānoa, with a shuttle running back and forth; the festival features children's games and activities; and the food and activity booths are spread out in several areas so you have space to stretch out.
Find tips to this popular free festival on honolulufamily.com/moiliilisummerfest.
1100 University Ave., all ages, Saturday, July 7. 5 to 10 p.m., moiliilisummerfest.com
July 13
Newsies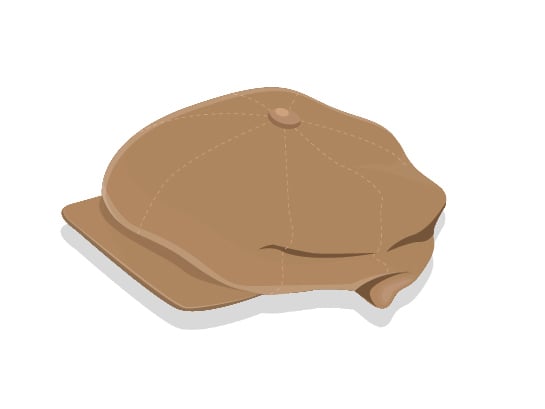 It's a fine life when you're carrying the banner, as the newsboys tell us in the signature song of the Disney-movie-turned-Broadway musical opening this summer. The fun show also teaches kids about the newsboy strike of 1899, when a team of teenage newsies went on strike against newspaper giants for fair wages. Of course, there's a love story, a surprising twist involving a young female journalist and fun tunes by the composer behind The Little Mermaid.
Diamond Head Theatre, all ages, runs Friday, July 13 through Sunday, Aug. 5., (808) 733-0274, diamondheadtheatre.com
July 14
Best of Honolulu Festival Presented by American Savings Bank
Photo: Colin Cross
Get ready for a day of eating, playing and shopping from some of the Best of HONOLULU and Best of HONOLULU Family winners at our free festival. Our third annual event will include free kids activities, live entertainment and, of course, plenty of food along with free, shaded parking in the municipal lot below the grounds. Make sure to stop by the HONOLULU Family booth for your first opportunity to enter our 2019 Cover Kids Search for free.
Honolulu Hale, all ages, Saturday, July 14. 10 a.m. to 4 p.m., honolulumagazine.com/bestofhonolulu
---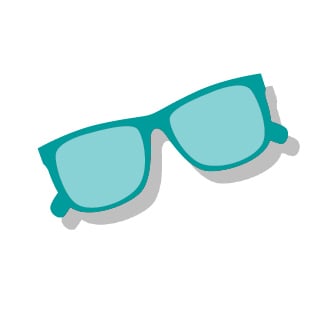 Summer Series
No school means more time for Best of HONOLULU Family-winning summer fun.
50th State Fair
The state's biggest fair is back starting Memorial Day weekend. In addition to the usual E.K. Fernandez rides and food booths, families will also be able to see the Anastasini Circus, a motorcycle globe with three riders speeding around inside and a space wheel.
Aloha Stadium, weekends, May 25 through July 1, hours vary, ekfernandezshows.com
Ke Kani O Ke Kai
Leave work early for these live concerts on the lawn. Top local entertainers will perform while Cactus, Laverne's and other restaurants will have food and drinks for sale. The aquarium exhibits will also be open for some after-sunset sightseeing.
Waikīkī Aquarium, June 14 through Aug. 9, every other Thursday, doors open at 5:30 p.m., concerts begin at 7 p.m., (808) 923-9741, waikikiaquarium.org
Keiki Film Hui
Line up for $1 keiki movies at this local movie chain. You can buy tickets online ahead of time so it's simple to arrive, stop for snacks and take a seat.
Consolidated Theatres locations, June through August, Mondays, Tuesdays and Wednesdays, 10 a.m., consolidatedtheatres.com
Summer Movie Express
Regal Cinema's $1 movie program includes two movies shown two days a week, so you can choose your favorite. This year's lineup includes Kung Fu Panda 3, Trolls, Kubo and the Two Strings and The LEGO Batman Movie.
Regal Cinema locations, Dole Cannery, Windward Mall and Pearl Highlands, June 5 through Aug. 1, Tuesdays and Wednesdays, 10 a.m, regmovies.com
KIDS FIRST! Film Festival
Independent kids films are in the spotlight at this free series at UH. The movies are selected by the Coalition for Quality Children's Media, which only chooses movies without gratuitous violence or gender, race and religious bias. Arrive on time for a chance to win door prizes.
University of Hawai'i-Mānoa Art Auditorium, five Sundays in June and July, 3 p.m., outreach.hawaii.edu
Twilight & Dive'n'Movies
Play in the water after sunset during these extended-hour events at the Kapolei water park. Admission after 5 p.m. is about half off, leaving you time to slip, slide and float before the family movies begin at dusk. Watch from the wave pool or a blanket on the side. Movie selections will be announced on the website.
Wet'n'Wild Hawai'i, seven Saturdays in June, July and August. 10:30 a.m. to 9 p.m., wetnwildhawaii.com
---
Want more?
Get the best family events emailed to you every week by signing up for our free newsletter. honolulufamily.com/yourweekend