We Tried It! TRAVELLING BRICKS: An Exhibition Made of Lego® Bricks
3 things to know before your kids discover 300,000 Lego pieces at Bishop Museum.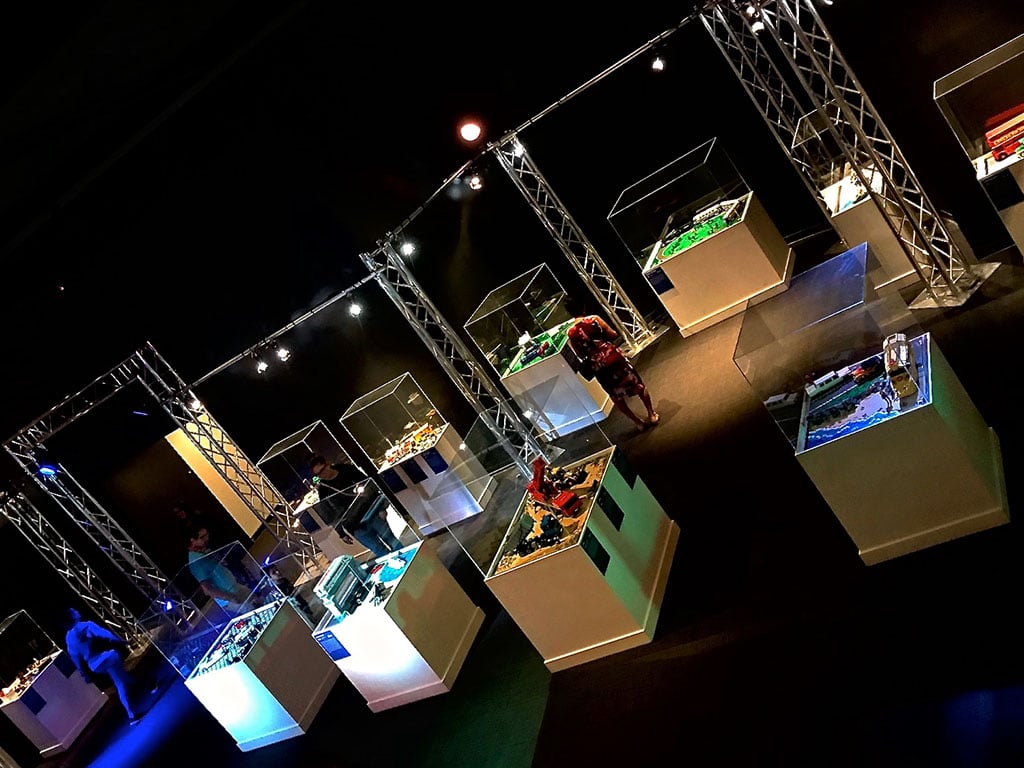 One of the most painful rites of parenting isn't childbirth, or watching your partner in labor, or listening to your toddler throw tantrums. Those are manageable.
What's really painful is when you accidentally step on Lego® pieces that your kids scatter on the floor—especially here in Hawaiʻi, where many of us do not wear shoes inside our homes. I don't know about you, but brick #2462 inflicts the most trauma on my bare feet.
Having said that, you might want to keep your shoes on when you take your kids to visit Bishop Museum's newest arrival, "TRAVELLING BRICKS: An Exhibition Made of Lego® Bricks."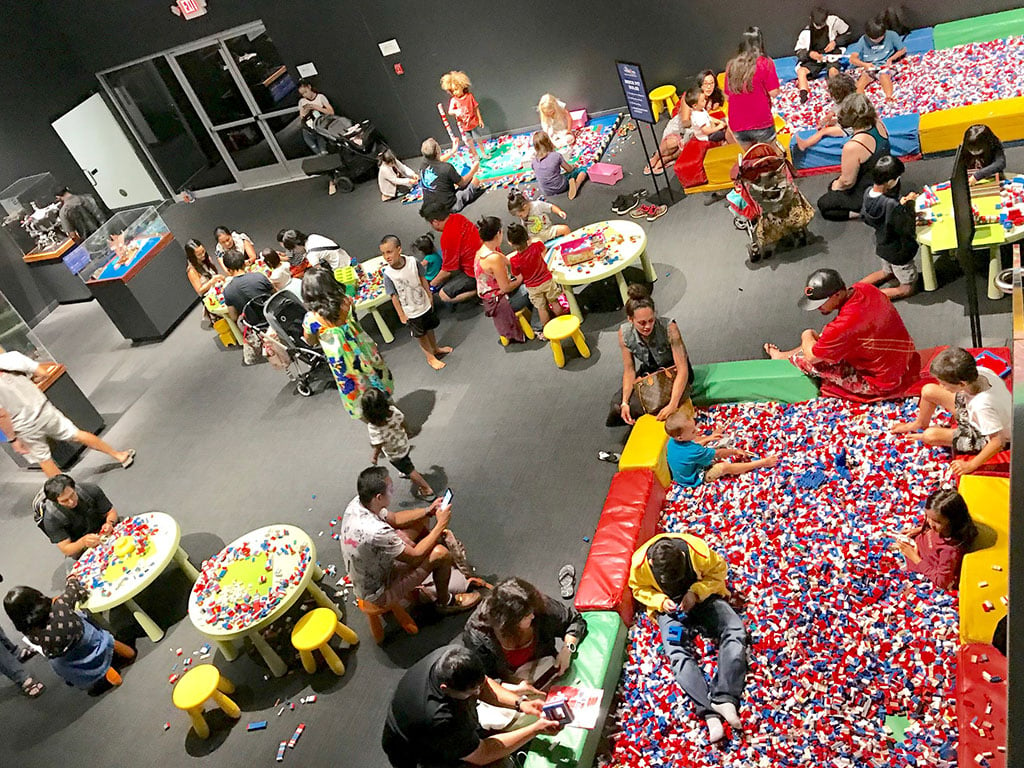 Photo: Cathy Cruz-George
The exhibition is open daily through Sunday, Oct. 27, in the Castle Building, featuring more than 100 different LEGO® models created by professional Lego® artists. As you walk through several rooms, you'll encounter a 22-foot-long model of the Titanic, the Hōkūleʻa canoe, a 10-foot-long Carl Sagan spaceship, a Concorde, mini Pan Am Clipper, the Orient Express and other historic modes of transportation. The exhibition is worth seeing before it leaves for its next host city.
If you decide to go, here are three things to know: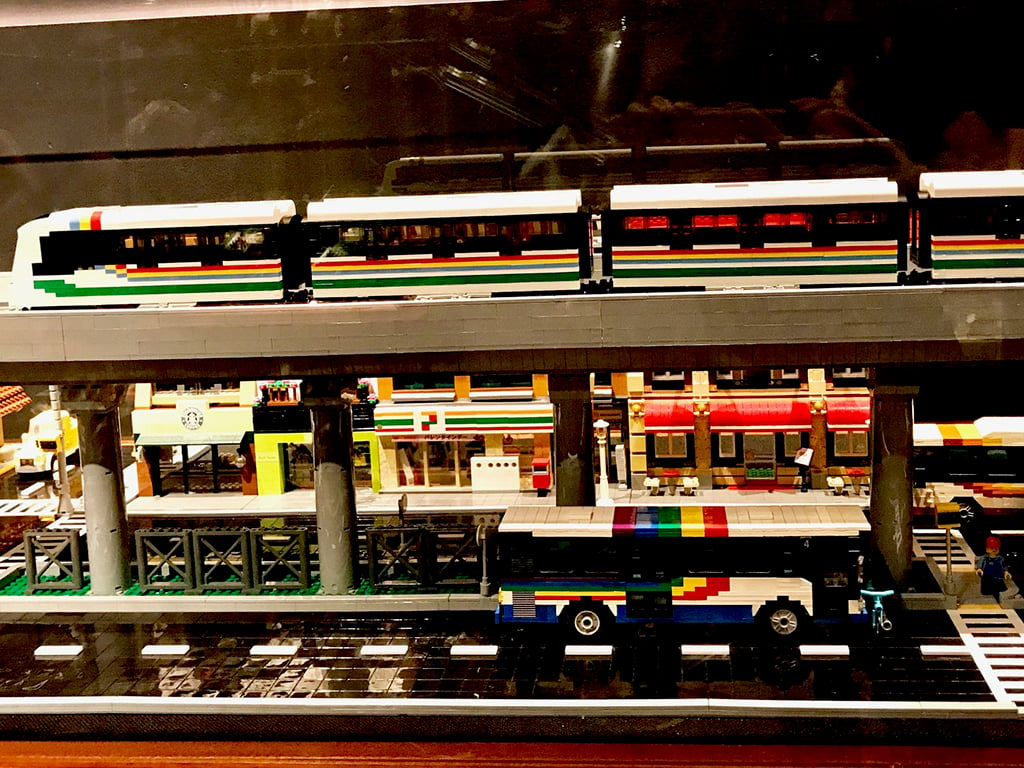 1. Learn About History and Transportation. I can't even fathom the talent—and the hours—needed to create the different models, which appeal to all types of people. Keiki passionate about trucks, planes and astronomy will enjoy looking at the different types of transportation. Builders and creative types also will be inspired. Grandparents will travel down memory lane while reading descriptions of the models. Even the Honolulu Rail Transit (pictured on the right) has its own display! Who knows? "TRAVELLING BRICKS" could spark lively conversations among family members.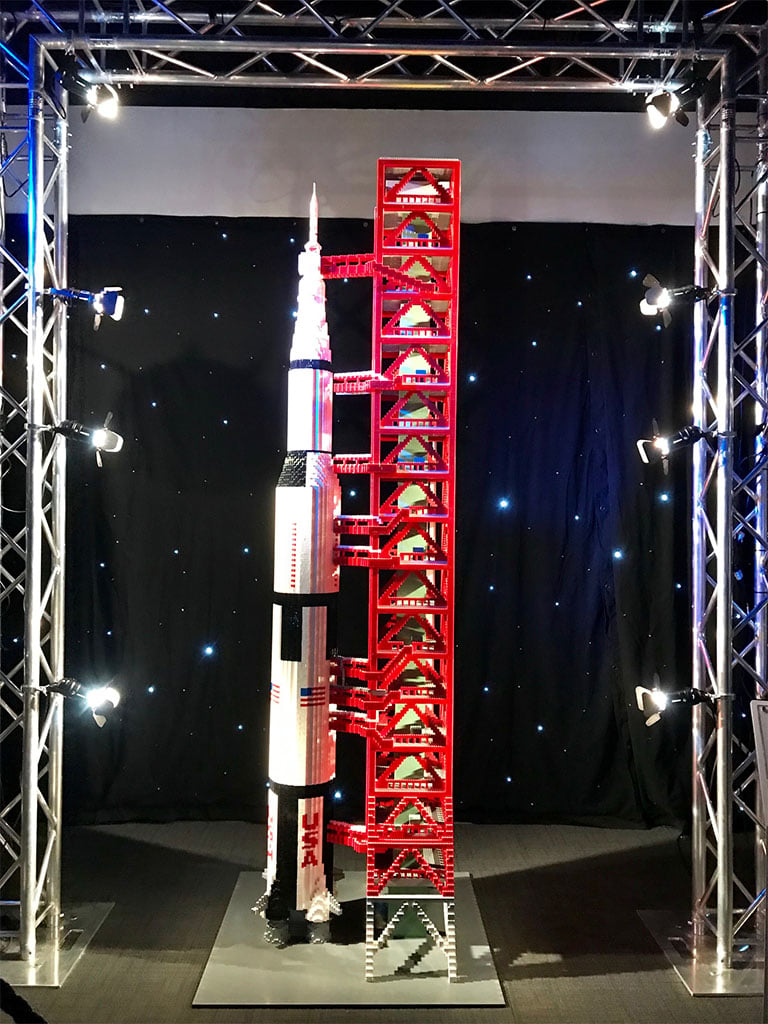 Photo: Cathy Cruz-George
2. Flash Back to the 1990s. Don't miss the model of the Titanic, located in the same room as other famous floating vessels made of Legos®. Intricate details on the Titanic include the band that played while the ship sunk, plus passengers and crew. At the front of the ship are Leonardo DiCaprio and Kate Winslet with outstretched arms (as wide as little Lego® arms can spread, that is). Playing in the background is a karaoke-style rendition of Celine Dion's My Heart Will Go On. On repeat. You might develop an earworm of Titanic proportions after walking through this room. (An earworm is when you hear a song playing in your head long after the song finishes).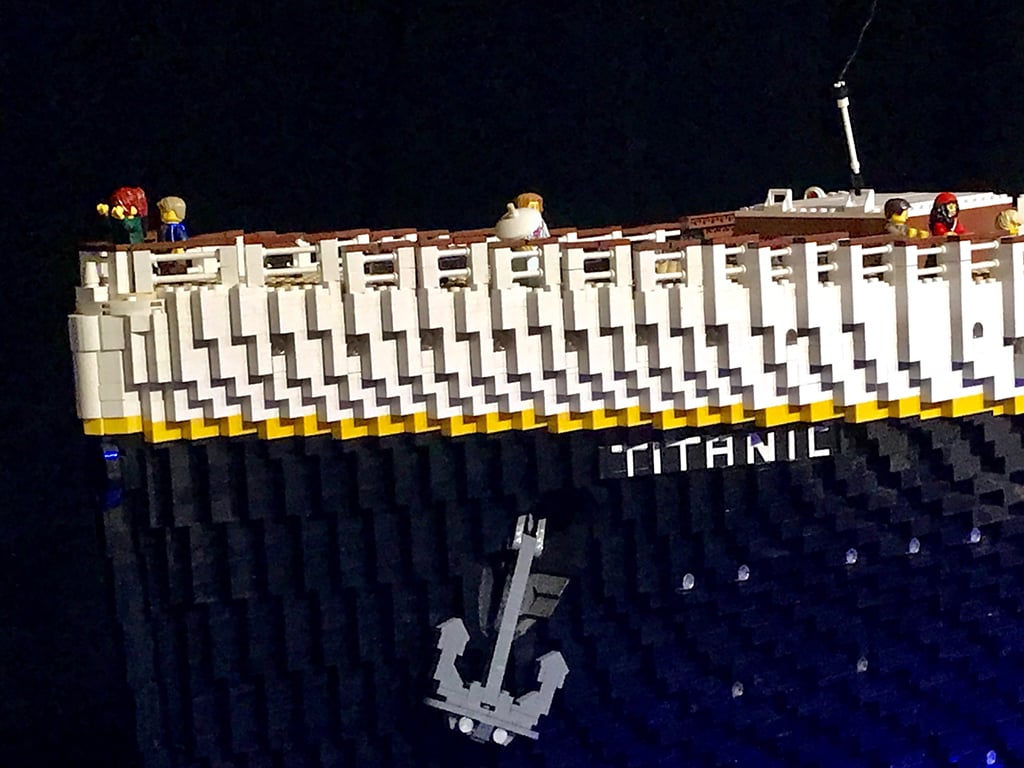 3. Lounge and Play in Two Areas. In the back of the exhibition hall is a large room with two soft-play pits containing more than 300,000 Lego® bricks that children can use to build their own models. You'll also find kid-sized stools and round tables next to the pits. This playroom is a great place for keiki and their grownups to interact and design their own models. Spend some quality time here after touring the exhibition. If you're nursing a baby or need a quiet place to unwind, head to the Lego® Lounge, located on the right as soon as you enter the Castle Building's main entrance. The lights in this room are dim, and there are bean bag chairs, a small table, some chairs and a clean carpeted floor if you need to rest your back against a wall.
"TRAVELLING BRICKS: An Exhibition Made of Lego® Bricks" is on display daily, from 9 a.m. to 5 p.m. through Sunday, Oct. 27, in the Castle Memorial Building, Bishop Museum, 1525 Bernice St. Kama'āina and military rates: $14.95 for adults, $10.95 for kids 4-17, free for children 3 and younger. Pay $5 to park in the lot. Call (808) 847-3511 for details. bishopmuseum.org