Our Guide: The New Honolulufamily.com
What's the big deal about our new website? We break it down.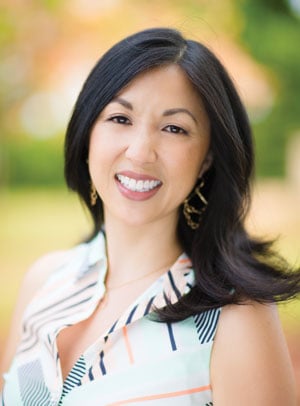 Christi Young
When I started working with HONOLULU Family magazine, my oldest daughter was just about to turn 2, the iPhone 4 was the peak of smartphone technology and a 28-year-old in San Francisco had just launched a newfangled app called Instagram. Our kids grow by leaps and bounds every year. It seems technology advances even more quickly. Most of us now look up information on phones instead of desktop or laptop computers, that is, if you have a computer at all. When my daughter had her first computer class in school, the teacher wheeled the laptop into the classroom and watched as all the kindergarteners tried to "swipe" the screen.
We're all growing up. It was time our website did too. So today, we launched the new honolulufamily.com. The goal of the new design is to make it easier for you to find what you need when you need it. So, if you're looking for something to do this weekend, a great summer program for your child, a family-focused review of a place or event, a fun holiday craft or classroom treat, or any information that makes your life as a parent in Hawai'i easier or more entertaining, we'll have something for you.
Here is our guide to our new honolulufamily.com.
Our Categories:
We listened to what our readers asked for most. These are the categories we are committed to covering.
Calendar: We're proud to offer the only family-focused calendar in Hawai'i. But now, a new layout and design makes events details easier to read, especially on your phone. Plus, we now have a "submit your event" button so you can tell us about those school fairs, festivals, plays and more for local families.
Watch for an expanded search calendar function, which will allow you to filter events even further by cost, area or type of event. That's coming soon.
Things To Do: This is the number one thing our readers request, and it's the first question I get from my friends every weekend. We've broken this content into six categories.
Food: Just like the HONOLULU Magazine readers, HONOLULU Family readers love food. We just have less dedicated time to prepare it! Here, you'll find recipes for quick meals, healthy snacks and sweet treats. Click on the Keiki in the Kitchen for dishes you can cook with your kids from local chefs including Mark Noguchi, Michele Karr-Ueoka and Ronnie Nasuti.
Blogs: This is where to go for news, educational columns from our partners at the Hawai'i Association of Independent Schools and just laugh-out-loud first-person stories from our bloggers. Are you interested in being a mommy or daddy blogger? Email us at info@honolulufamily.com.
Guides & Resources: Where should you send your child this summer? Where are the best places to eat, play and learn? Find that and more information here.
Special: For all your holiday fun, we have this special button. This is where to find all the crafts, snacks and event roundups you have come to count on us for Easter, Halloween and the Holidays. Also, when our popular Cover Kids Search begins in August, this is where you'll find all the entry and voting information.
At the Top: In our navigation bar, we've also made it simpler to find the magazine, call or email us, subscribe and advertise with HONOLULU Family.
In the next few months, you'll also find new articles, blogs and roundups that we're working on just for honolulufamily.com. Next week, watch for our list of places where kids eat free and next month, we'll start a series of hacks for busy Hawai'i parents.
And to think, the internet wasn't even around when I was a kid in Hawai'i. This is going to be fun. Thanks for joining us on our next adventure!
Christi Young
Editor in Chief, HONOLULU Family magazine