Our Guide: Fun Family Summer Events 2019
Eleven family-focused summer events at the botanical gardens, Waikīkī Aquarium, Waimea Valley, Wet'n'Wild Hawai'i and a slew of inexpensive and free film days around O'ahu.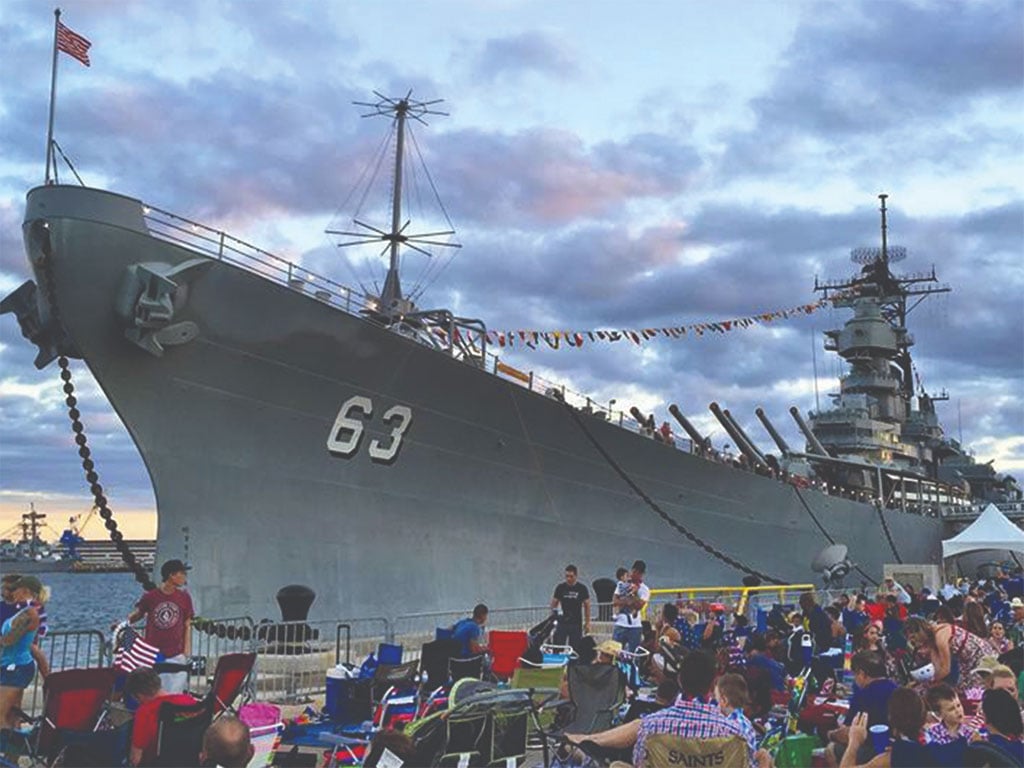 Courtesy: Battleship Missouri Memorial
Every summer I have Cassera and Sabrina envy. To be accurate, itʻs not just my daughters' schedules that sparks jealousy, I envy every student looking forward to summer break. If only work places also decided to go on hiatus for those longer days, Iʻd be a happy mom.
But there is no reason why we can't take advantage of the longer days. Several local family spots are planning to do so with special concerts, events and family fun during June, July and August. If it gets me out of the office before sunset, even better.
SEE ALSO: "Our Guide: Obon Dances for Beginners" which includes a link to the 2019 Bon Dance schedule in Hawai'i.
Here are the summer series to pencil in on your calendar, in chronological order.
Regal Theatres Summer Movie Express
The LEGO Batman Movie will show for $1 at both Regal Theatres.
June 4 to Sept. 4, Tuesdays and Wednesdays at 10 a.m.
See G- and PG-rated movies for $1 at Regal's Dole Cannery, Pearl Highlands and Windward Mall locations. Two movies will show on both Tuesday and Wednesday every week.
June 4 and 5: Croods and Puss in Boots
June 11 and 12: Despicable Me and Turbo
June 18 to 19: LEGO Batman Movie and House with a Clock in Its Walls
June 25 to 26: Teen Titans Go! To the Movies and Paddington 2
July 2 and 3: Despicable Me 3 and Dr. Seuss' The Grinch
July 9 and 10: LEGO Movie 2 and How to Train Your Dragon: The Hidden World
July 16 and 17: Smallfoot and Secret Life of Pets
July 23 and 24: LEGO Movie and Captain Underpants: The First Epic Movie
July 30 and 31: Sing and How to Train Your Dragon 2
Aug. 6 and Aug. 7: Penguins of Madagascar and Boss Baby
$1 tickets, regmovies.com.
Consolidated Theatres Keiki Film Hui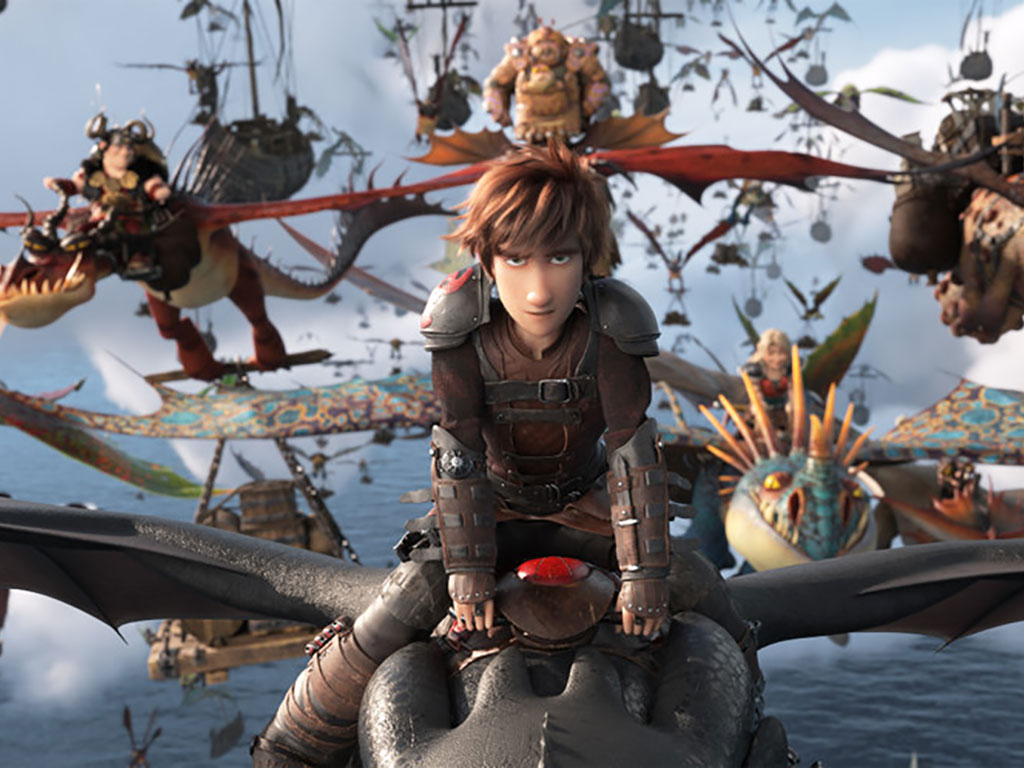 How to Train Your Dragon: The Hidden World is one of the movies showing for $1 at both Consolidated and Regal theaters.
June 5 to July 31, Wednesdays and Thursdays at 10 a.m.
See G- and PG-rated movies for just $1 at Consolidatedʻs Mililani, Kapolei, Koko Marina, Ko'olau, Pearlridge and Ward theaters. One movie will be shown a week and you can buy tickets in advance on consolidatedtheatres.com.
June 5 and June 6: Penguins
June 12 and 13: Trolls
June 19 and 20: Peter Rabbit
June 26 and 27: Hotel Transylvania 3
July 2 and 3: Small Foot
July 10 and 11: Sing
July 17 and 18: Paddington 2
July 24 and 25: Despicable Me 2
July 31 and Aug. 1: How to Train Your Dragon: The Hidden World
$1 tickets. consolidatedtheatres.com
Twilight Summer Concert Series at Foster Botanical Garden
June 6 to July 25, Thursdays, 4:30 to 7 p.m.
Get into the downtown botanical gardens free for live concerts featuring Hawaiian, jazz and even bagpipe music. The park opens with free admission at 4:30 p.m. The concert begins at 5:45 p.m. and runs for 45 minutes.
June 6: Army Music 25th Infantry Division
June 13: Royal Hawaiian Band
June 20: Discord & Rye: folk, bluegrass, blues and rock band
June 27: Celtic Pipes and Drums. Patriotic sing along at 5 p.m.
July 11: Hale Hou: Hawaiian slack key and 'ukulele
July 18: U.S. Air Force Hana Hou Band
July 25: Tapestry, jazz music
Make sure to mark your calendar for the Midsummer's Night Gleam, a Best of HONOLULU Family-winning event that offers kids free arts and crafts activities, botanical games, bubble play and a sparkling garden lit up with more than 2,500 luminaries. This year's theme is "Stars above the Sahara Sky" on Saturday, July 20 from 4 to 9 p.m. Activities end at 6:30 p.m. Make sure to arrive early to find parking nearby.
Free. 50 N. Vineyard Blvd., (808) 522-7066, honolulu.gov/cms-dpr-menu
Picnic on the Pier at the Battleship Missouri
Friday, June 21; Thursday, July 4; and Friday, Aug. 16. 5:30 to 8 p.m.
Listen to live music, take free tours of the historic USS Missouri and do ship-related keiki crafts at this summer series at the pier. You can bring your own food, drink and even alcohol—note that grills, tables, tents and glass are not allowed—or buy food from Tin Hut BBQ, Franks Burgers, the Streatz truck, a beer tent and Jamba Juice. Tables are also available for a price. Remember, if you are not military or Department of Defense, you will need to park at Pearl Harbor Visitor Center and take the free shuttle to the pier. If you are interested in the July 4 event, complete with fireworks, you will want to sign up early. That picnic is the most popular.
$10 for adults, $5 for kids 5 to 12 years, kids 4 years and younger are free. Prices increase $5 day of the event. Tables are $150. Battleship Missouri Memorial, 3 Cowpens St., (808) 455-1600 ext. 231, ussmissouri.org/events/picnic-on-the-pier
Screen on the Green at Waimea Valley
June 6-July 25, Thursdays, 7:15 p.m.
See movies for free on the main lawn at Waimea Valley. The films begin just after the Hale'iwa Farmers Market, so you can pick up local snacks before settling in for a family-friendly show. Don't forget insect repellant and your low-back chairs or picnic blankets.
June 6: Aquaman
June 13: Ralph Breaks the Internet
June 20: Hotel Transylvania
June 27: Trolls
July 11: Ferris Bueller's Day Off
July 18: The Incredibles 2
July 25: Jurassic Park
$17 for adults, $13 for kids and seniors. A concert series pass is available for $40 for adults, $32 for children and seniors. Waimea Valley, 59-864 Kamehameha Highway, Hale'iwa. (808) 638-7766, waimeavalley.net.
Ke Kani O Ke Kai at the Waikīkī Aquarium
June 13-Aug. 8, every other Thursday, doors open at 5:30 p.m., concerts begin at 7 p.m.
Sit on the lawn for live music by local entertainers including Taimane, Led Ka'apana, Streetlight Cadence, Weldon Kekauoha and Maunalua. Each night features three performers for the outdoor concerts. Families can also walk through the aquarium after hours to visit the exhibits without the daytime crowds. No outside food is allowed but there are food vendors at every concert.
June 13: Kuapoa, Mark Yamanaka and Bobby Moderow.
June 27: Na Hoa, Del Beezley, Ka La Onohi and Mai O' Ha'eha'e.
July 11: Kalani Pe'a and Josh Tatofi.
July 25: Slack key guitar masters George Kahumoku, Nathan Aweau and Kawika Kahiapo.
August 11: Kawaikapuokalani Hewett, Jerry Santos and Kamuela Kimokeo, and Streetlight Cadence.
$50 for adults, $20 for kids 5 to 12 years old, kids 4 years and younger are free. Series packages are also available for a discount. 2777 Kalākaua Ave., (808) 923-9741, waikikiaquarium.org.
Wet 'n' Wild Hawai'i Twilight Series and Dive 'n' Movie
June 15, June 29, every Saturday in July, Aug. 17 and Aug. 31. 10:30 a.m. to 9 p.m.
Stay late to play at this consistent Best of HONOLULU Family winner. Go after work for the discounted admission of $19.99 after 4 p.m. in June, after 5 p.m. in July. The rides stay open and the movie plays near the wave pool.
June 15: Aquaman. Admission is $19.99 after 4 p.m. and one child under 42 inches tall gets in free with each paying adult.
June 29: The LEGO Movie: The Second Part. Admission after 4 p.m. is $9.99 each.
July 6: Spider Man Into the Spider Verse
July 13: Captain Marvel
July 20: Bumblebee
July 27: The Incredibles 2
Aug. 17: Wonder Park
Aug. 31: How to Train Your Dragon 3
$36.99 kama'āina and military, $49.99 general admission, $37.99 for kids 3 years and older and under 42 inches, kids 2 years and younger are free. 400 Farrington Highway, Kapolei, (808) 674-9283, wetnwildhawaii.com.
Wildest Show in Town at the Honolulu Zoo
Wednesdays, June 19 and 26; July 17 and 31. Gates open at 4:35 p.m., the concert begins at 6 p.m.
Picnic at the zoo and listen to live music at this sunset series at the Honolulu Zoo. Kids can test their knowledge of animal trivia, enter drawing contests and enter to win an 'ukulele before the shows begin. No outside food is allowed but you can purchase dinner at the zoo's concession stand.
June 19-Kapena
June 26-Roy Sakuma's Super Keiki
July 17-Beat Lele
July 31-Mākaha Sons
Suggested $5 donation at the door for 2 years and older. Honolulu Zoo, 151 Kapahulu Ave. (808) 971-7171, honoluluzoo.org.
Twilight Summer Concert Series at Wahiawā Botanical Garden
Fridays, June 28 and July 26, 4 to 7 p.m.
These two concerts will bring music to the garden tucked away near Leilehua High School. The garden always offers free admission, but for these Fridays families are invited to explore it at sunset. In June, the bluegrass band North Shore Ramblers plays. In July it is the jazz group Tapestry. The concert begins at 4:30 p.m.
Free. 1396 California Ave., Wahiawā, (808) 621-7321, honolulu.gov
Waimea Valley Summer Concert Series
Saturdays, June 29, July 27 and Aug. 31, 3 to 6:30 p.m.
Listen to live music on the lawn at this North Shore park and get home just after sunset. Each concert features a slate of local entertainers for a music-filled three-and-a-half hours. Gates open at 1 p.m. and you can bring in your own food.
June 29: Sean Na'auao, Maunalua, Jeff Rasmussen and Robi Kahakalau, Sudden Rush, Hālau Na Mamo O Pu'uanahulu
July 27: Bruddah Waltah, Darren Benitez, Ben Vegas and Maila Gibson, Ekolu
Aug. 31: Kalani Pe'a, Natalie Ai Kamauu, Brother Noland, Kapena and Hālau Hula Olana.
$17 for adults, $13 for kids and seniors. A concert series pass is available for $40 for adults, $32 for children and seniors. Waimea Valley, 59-864 Kamehameha Highway, Hale'iwa. (808) 638-7766, waimeavalley.net.
KIDS FIRST! Film Festival
July 7 to July 28, Sundays, 3 p.m.
Take a trip around the world through live-action and animated films at this free series at the University of Hawai'i Mānoa's Outreach College. Each week, kids can watch a series of award-winning, short, family-friendly films from various countries, which, in the past, included Germany, France, Iran, Slovakia and Brazil. The movies are for kids 4 years and older, with different age suggestions for each week. Here's another plus, most movies run less than 10 minutes, so even if your little one gets antsy, you can see a few films before you head home for nap time. We are waiting for more details about the exact movies and will update this story as soon as we have the list.
Free. UH Mānoa Art Auditorium, (808) 956-7221, outreach.hawaii.edu/
---
Looking for more ideas for summer fun? Get the updated information on all your family-friendly events in our honolulufamily.com/calendar.