Our Guide: ʻIolani Palace on "Kamaʻāina Sundays"
Admission is free once a month at ʻIolani Palace, but is it kid-friendly?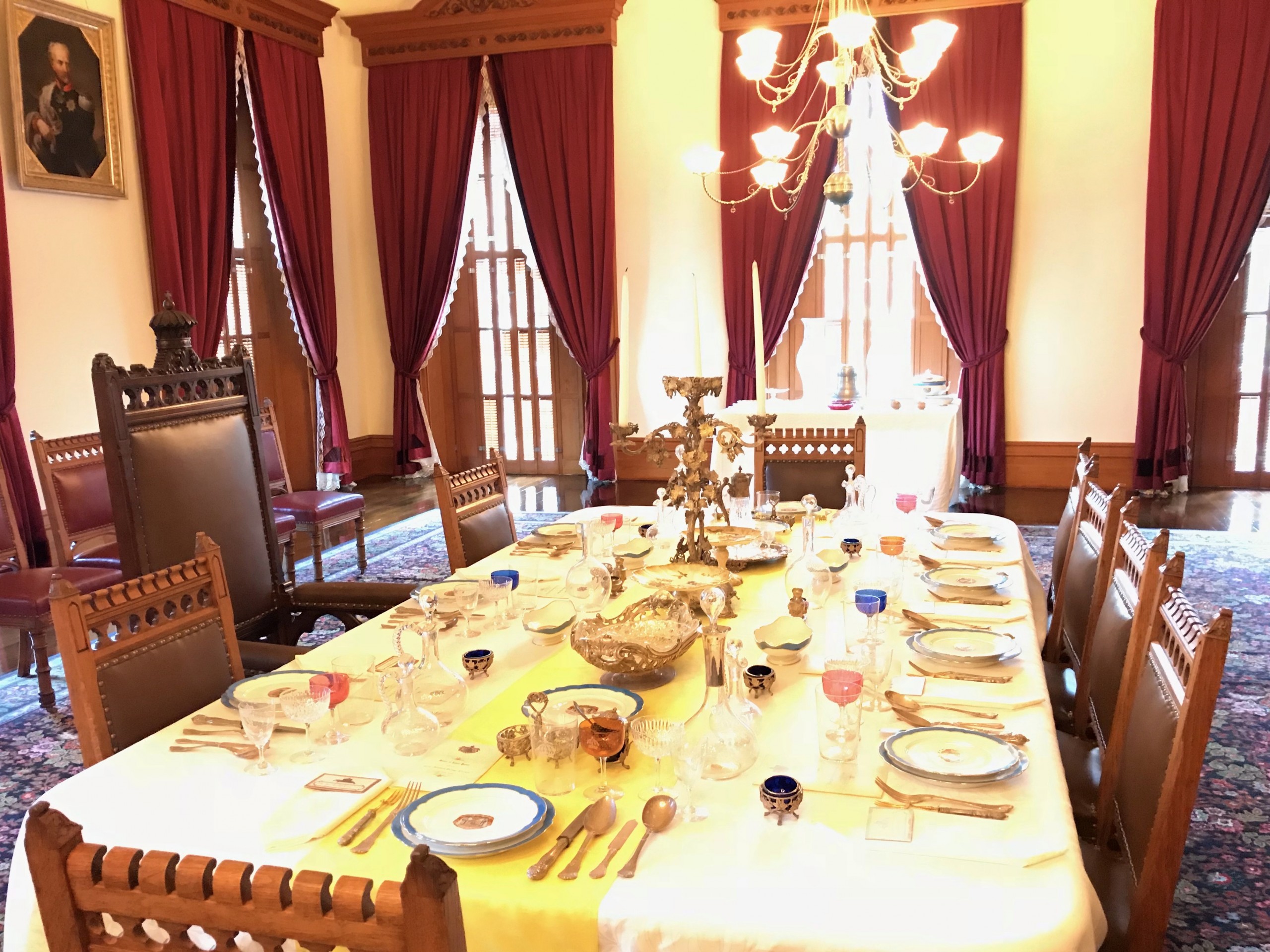 Photo: By CCruz-George
The dining room at 'Iolani Palace.
ʻIolani Palace–the only royal residence in the United States–can be a rite of passage for local families and their keiki. You know your children have matured and grown when they visit the palace without fidgeting or complaining of boredom. This summer was my daughter's introduction to the palace, an event we'd anticipated since she was a preschooler. She just turned 8.
The best time to visit 'Iolani Palace is on "Kama'āina Sundays," a monthly program that offers free admission to local residents with valid state or military IDs. If you're considering taking your kids to 'Iolani Palace, here are some tips: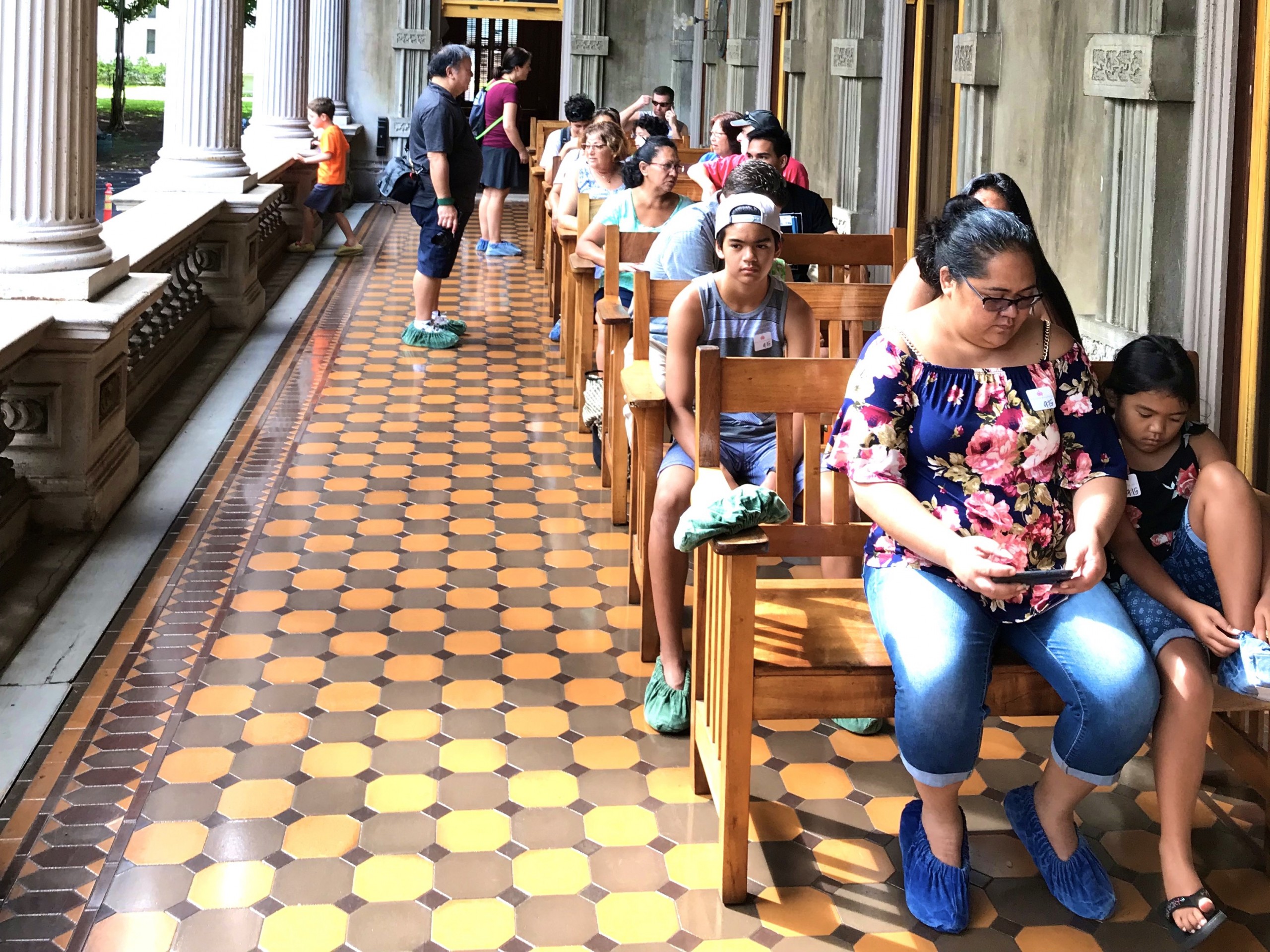 A tour group waiting outside 'Iolani Palace on a Kama'aina Sunday.
1. Arm kids with knowledge. 'Iolani Palace is a sacred site with a rich history–a sensitive topic for some local residents. We didn't want our daughter to associate the palace with Disney princess tales, so we gave her a quick lesson about the Hawaiian Kingdom and monarchy, the overthrow and imprisonment of Queen Liliʻuokalani and the restoration of the palace. This helped her appreciate her first tour.
2. Start at the Barracks. To pick up free-admission passes on the day of your visit, park in one of the metered lots (free on Sundays), walk over to the 'Iolani Barracks (a medieval castle-like structure behind the palace) and present your ID to a staff member behind the souvenir-shop counter. On "Kama'āina Sundays," guided tours only are given from 9 to 11:15 a.m. at 20-minute intervals, depending on the guest count. If you opt out of a guided tour, the palace offers 45-minute, pre-recorded audio tours in the afternoon (bring your own headphones or earbuds).
3. Build up excitement. Leave some time for kids to use the bathroom and browse the Palace Shop's plush toys, DVDs, figurines, snacks and beverages. Outside the shop is a penny press machine, which our daughter and a 6-year-old boy spun for engraved souvenir tokens, which cost 51 cents apiece.
4. Don't forget your booties. After exploring the barracks, walk over to the palace and up the stairs toward an outdoor seating area. We waited about 15 minutes for docent Susan to start our guided tour. To keep the palace immaculate, tour participants are required to cover their shoes with protective booties held up by elastics at the ankles. When I saw my husband slipping on his, I had flashbacks of him wearing similar booties in the operating room during my Cesarian section.
5. Give kids cameras. Expect the tour to last an hour, with a dozen stops in every room and corridor. During the lectures, the three kids in our group, ages 6 to 8, used their parents' phones to take pictures of the displays. Otherwise, they would have been restless. The kids were fascinated by the throne room, a crimson-and-gold hall where King Kalākaua and Queen Kapi'olani once held formal receptions. Another room that intrigued the kids was the king's library, with its lighting fixtures, plumbing system and old-fashioned telephone. The king certainly was a technophile in his day!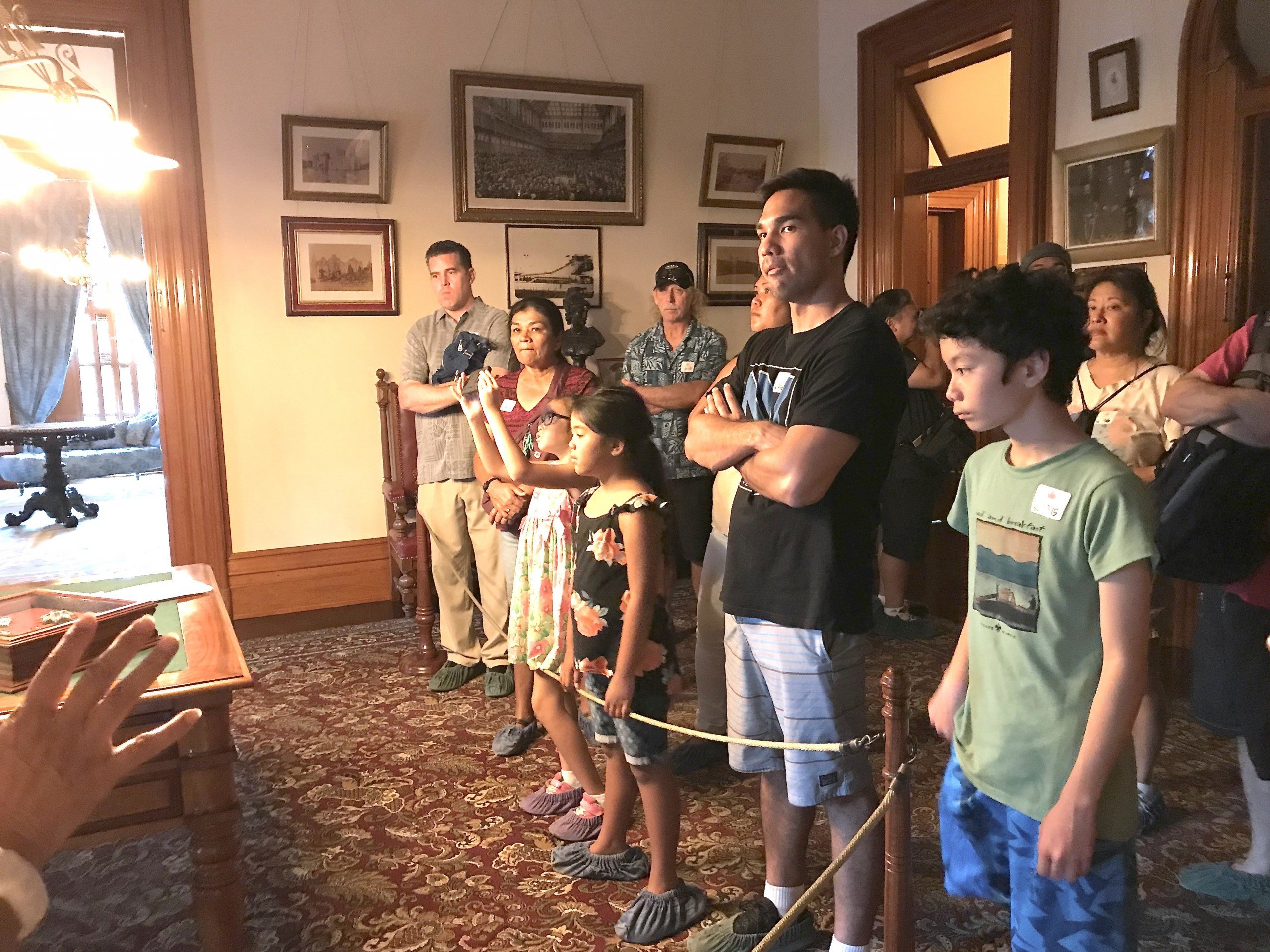 A tour group led by a docent at 'Iolani Palace.
"Kama'āina Sundays" at ʻIolani Palace offers free admission to Hawai'i state residents with valid IDs. Parking is free on Sundays in the metered lot behind the palace or along King and Punchbowl streets. Palace hours are from 9 a.m. to 4 p.m., with the last tickets available at 3:45 p.m.
The "Kamaʻāina Sundays" program is scheduled for July 21-22, Aug. 12, Sept. 2, Oct. 7 (Children and Youth Day), Nov. 11 and Dec. 9. Visit iolanipalace.org