Open House Pick of the Week: Two Homes for the Price of One in Metro Honolulu
This hidden gem in Punchbowl has a front and back house.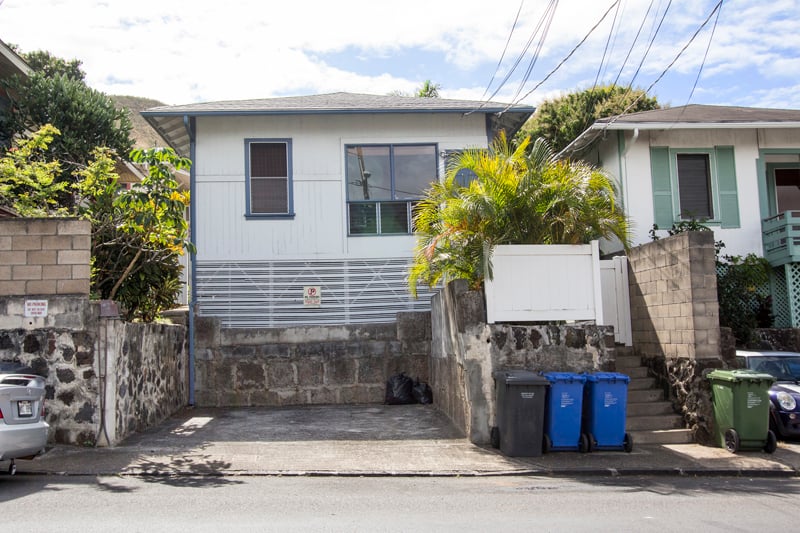 Photo: Courtesy of Better Homes and Gardens Real Estate Advantage Realty
When you first look at the front of this 99-year-old home, you probably won't be attracted to it. But that's what open houses are for, right? Check out this place in person this weekend to see why you shouldn't judge this book by its cover.
The lot is 4,600 square feet because there are two houses comprising this property: The front house has three bedrooms and one bathroom, while the back house has two bedrooms and one bath, plus a huge deck.
Although they share the same property line, the lush yard and big tree separate the two homes to provide some privacy. There are separate washer/dryers for each home, as well.
The homes are well-maintained with upgraded electrical and plumbing, and the electricity is separately metered. Other upgrades include remodeled kitchens, with granite and butcher block countertops, stainless steel appliances and new laminate flooring.
In Hawai'i, we have so many extended families who would welcome this opportunity to live together but apart. Or, those who prefer it as an investment property could continue to rent it as it is now: $2,050 per month for the front house, and $1,850 for the back house.
This home will be open from 2 to 5 p.m. on Sunday, March 1. For more information, click here. (Disclosure: This is fellow blogger Jaymes Song's listing.)
Happy house hunting!
Money talk: $788,000 fee simple
MLS# 201501757
Contact: Jaymes Song, Better Homes and Gardens Real Estate Advantage Realty, 228-3332, JaymesS@betterhawaii.com