Open House Pick of the Week: A Classic Kailua Home by the Beach
This Kaimalino home is just blocks to Turtle Beach and Kailua Bay.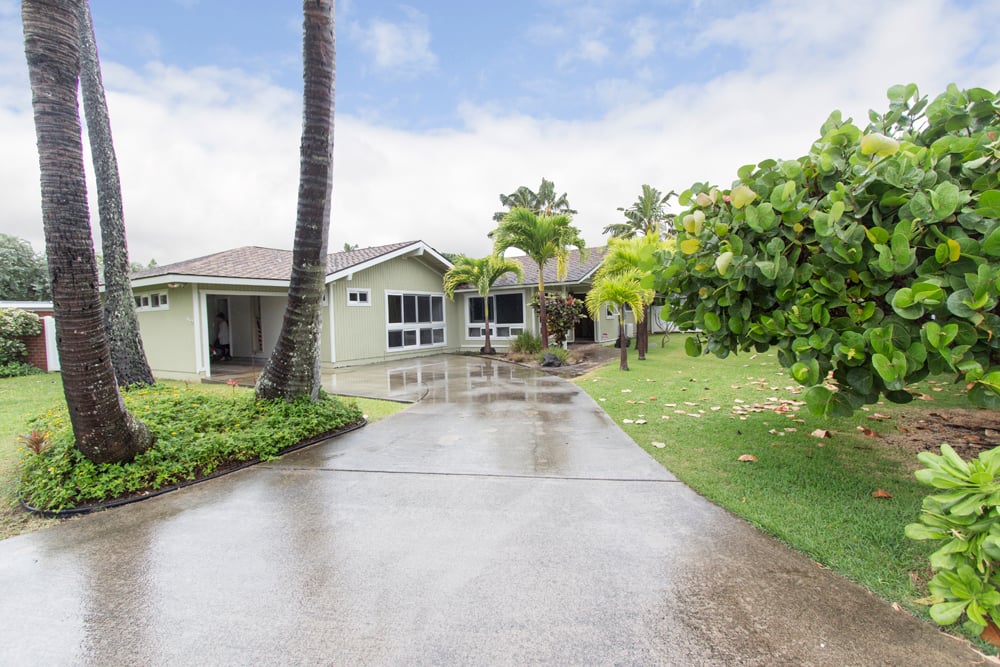 Thanks to the beach culture, the quirky community feeling, the farmers markets and yes, the First Family visits, Kailua has become increasingly more desirable to potential home buyers on O'ahu. For some, there's appeal in a hippie chic vibe that makes retro homes popular here.
This Kaimalino home was built in 1957, but has classic kamaaina style and has upgrades to keep it current. The interior features vaulted ceilings, cedar wood, and split air conditioning.
The total living area is 2,717 square feet, composed of the main house with four bedrooms and two baths; and the private guest suite with separate entrance with one bedroom, one bath, and its own kitchen.
The lot, which is tropically landscaped and incudes a pool, totals 11,620 square feet — lots of room to expand.
This home is just blocks to Turtle Beach and Kailua Bay access, which is a big deal for people living in the area. Click here for more details.
This listing will be open from 2 to 5 p.m. this Sunday, Dec. 14. Happy house hunting!
Money talk: $1,575,000 fee simple
MLS # 201421710
Contact: Margie Medalle, Prudential Advantage, 808-479-8851