One Voice at HIFF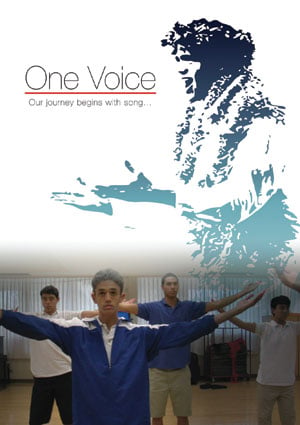 It may not be a prerequisite to sing in key, but it is a Kamehameha Schools graduation requirement to sing a four-part, a cappella, choral harmony—all in Hawaiian and on live TV. Just as their predecessors of the past 90 years, students continue to blend their voices and compete as classes in a sing-off of epic proportions: the Song Contest.
A local documentary crew followed some of the 1,800 teenagers through preparations for the competition. The result is One Voice, appearing at this month's Hawaii International Film Festival (Oct. 14 to 24). Produced by Pacific Islanders in Communications, One Voice captures the triumphs and trials of being a teenager, and explores themes of Hawaiian cultural perseverance.
One Voice is one of more than 150 offerings at this year's HIFF, commemorating its 30th anniversary. HIFF's founder, Jeanette Paulson Hereniko, says, "A film from outside one's own culture can provide insights and help us understand people from other societies. That philosophy has brought us to this moment of celebration."
HIFF's milestone marks its own melodic blend of voices, shared through the thousands of films screened over the years. For a schedule and more information, visit hiff.org.