On-the-Go Education: 24 Fun Lessons That Fit into Your Hawai'i Summer Plans
Here is a cheat sheet of easy lessons you can work into your summer adventures.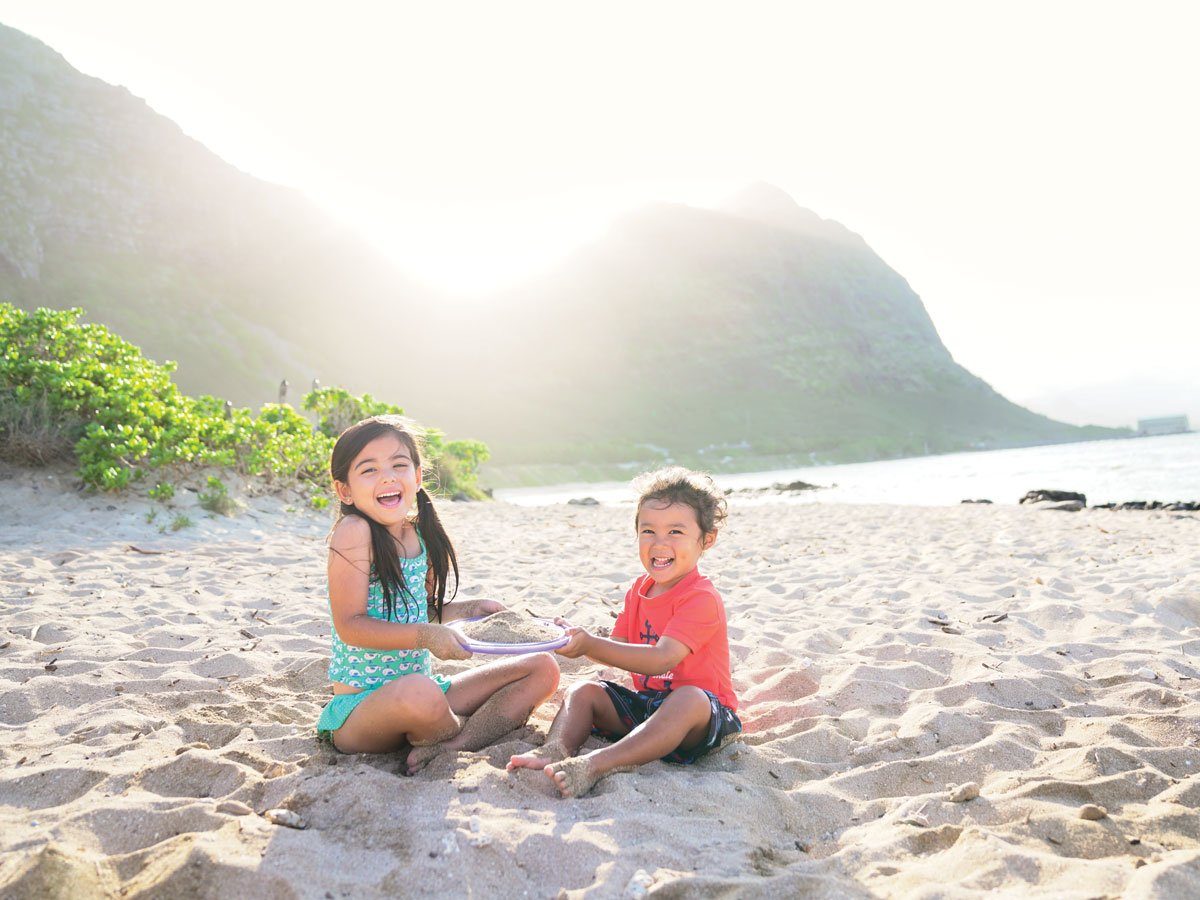 Photos: Karen DB Photography
When summer rolls around, we often have great intentions of keeping our keiki's brains active with elaborate enrichment projects. But just because they're not in school doesn't mean you're not busy. Here is a cheat sheet of easy lessons you can work into your summer adventures. We've even thrown in a few impressive facts so you can sound cool, or at least get their attention, and possibly learn something new, too.
At the Beach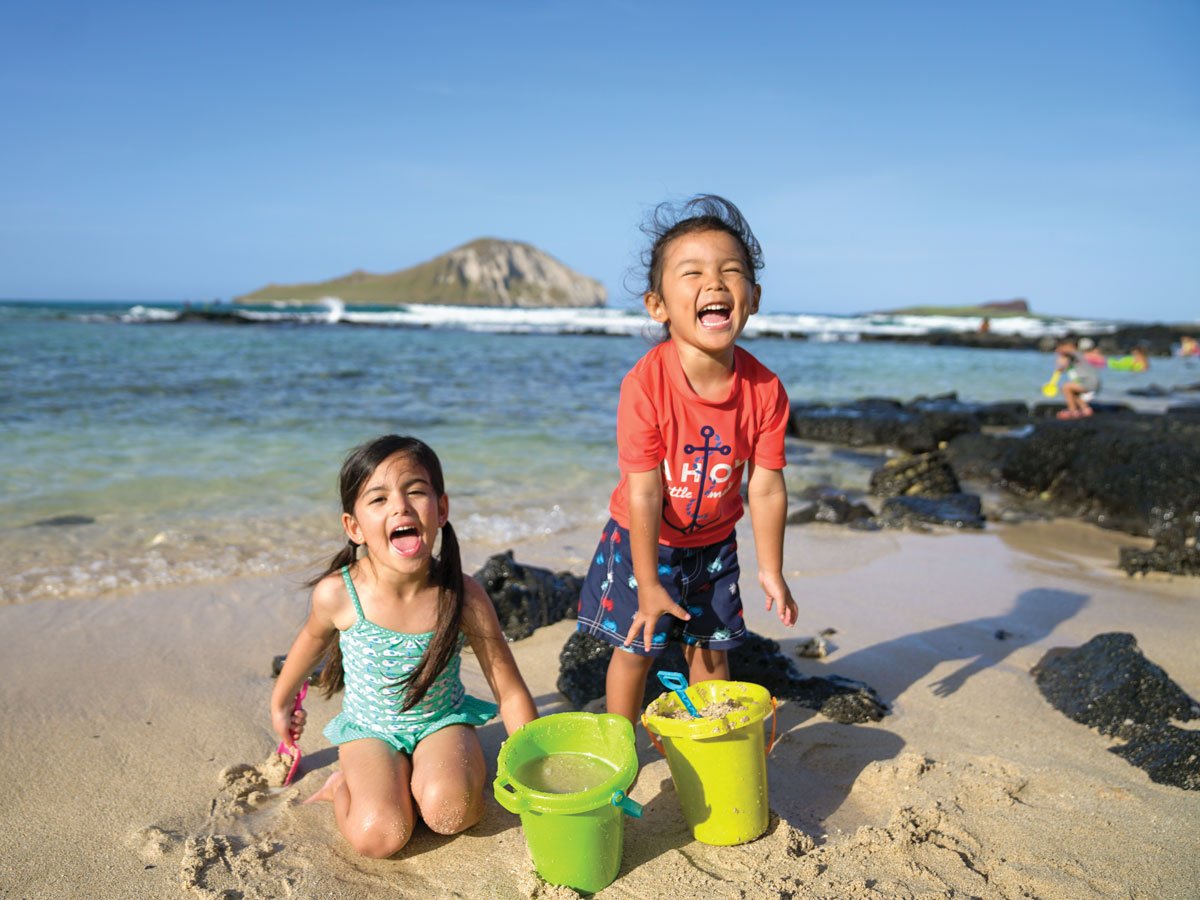 Your kids may want to run right into the water. But spend some extra time on the sand and you'll uncover a wealth of learning opportunities.
Bring a sifter or colander—and a magnifying glass and clear container, if you have them—and search for tiny, broken pieces of coral, shell, sea urchin spines, green olivine, black lava, sea glass and bits of plastic that make up sand. Storms and waves can change the composition, too. During a big swell, we found an abnormally large amount of beach glass at Sandy Beach. Take some home and you can decorate votive candle holders that, with an LED candle, make for a safe new nightlight.
Feel the grains of sand. Are they sugar-fine like the sand at Kailua Beach or large-grained like Waimea Bay? It all depends on topography.
Little artists can also use the beach as their canvas. Gather driftwood, shells, fallen palm fronds, coconuts, rocks and any other natural items you can find. Arrange them in circles or lines. Incorporate them into a sand design or make a tall pile of rocks and invite other families to add to the fun. Then, pour water onto your sculptures and see how erosion works as they wash away.
---
SEE ALSO: Parent Hacks: 10 Tips and Tricks for the Beach and Outdoor Adventures
---
Feel the grains of sand. Are they sugar-fine like the sand at Kailua Beach or large-grained like at Waimea Bay? It all depends on topography. A shallow, sloping ocean floor allows sand to wash back and forth, crumbling shells and more into tiny uniform particles. Beaches with big waves and steep dropoffs have larger particles that are brought up from the depths of the ocean. You can even tell your kids about black-sand beaches, which are created in a totally different way. When hot lava hits cold water, it shatters into tiny pieces almost instantaneously. Of course, you'd have to go to a neighbor island to see a black-sand beach. But there's still a lot more to learn from an O'ahu beach day.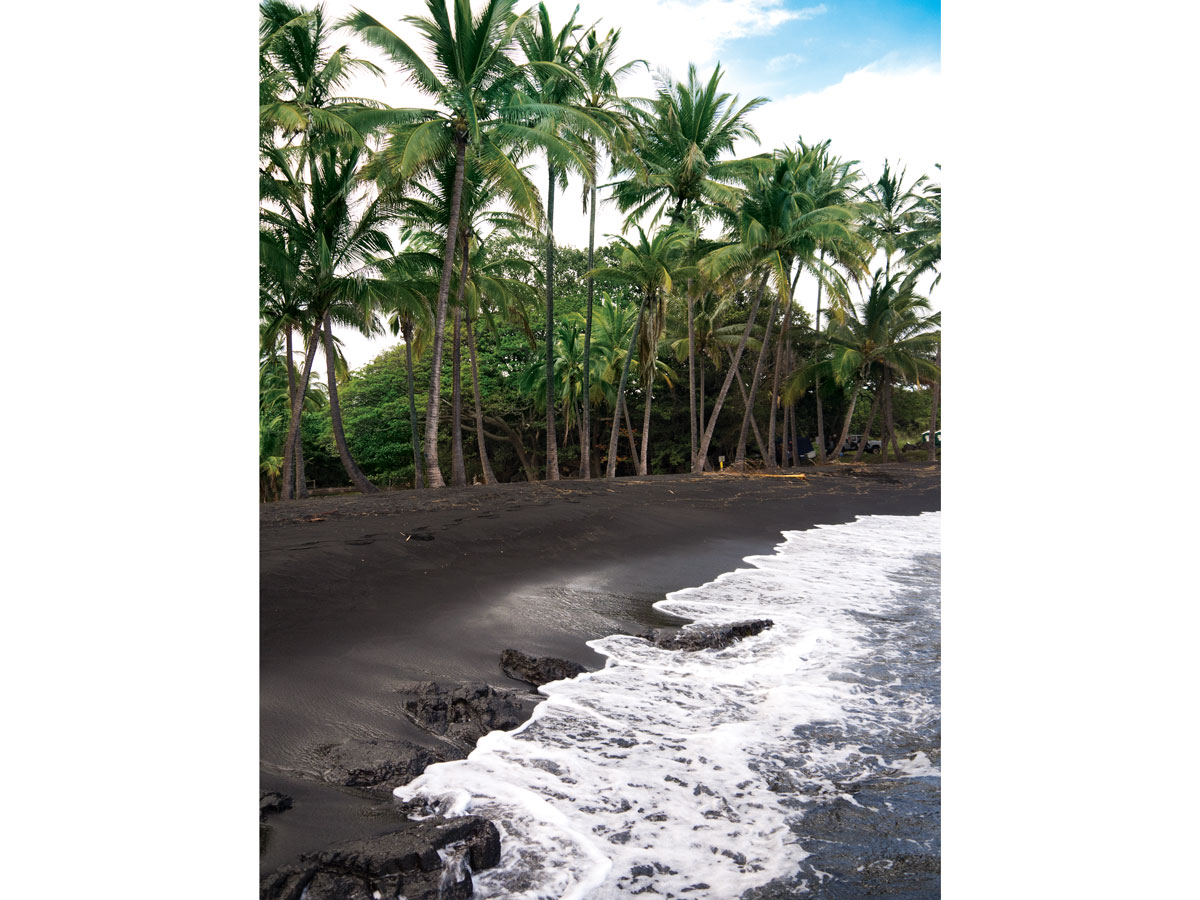 Photos: Thinkstock
As you get ready to dive in, kids can check the water to see if it's high or low tide, and you can talk about how the moon's gravity pulls the ocean up toward it. If it's eight to 10 days after a full moon, be on the lookout for box jellyfish on our south shore. Jellyfish come up to the surface at night and, when certain high tides occur at night, they wash over the reef and get trapped in the shallow water along the beach.
Barring a jellyfish "invasion," you can try out a few water experiments. Keiki can feel if it's harder to move through air or water, then fill a few buckets to see which items float or sink in fresh and salt water. You can also learn about tide pools and sea life at The Waikīkī Aquarium or keep our ocean's clean with beach cleanups organized by sustainablecoastlineshawaii.org.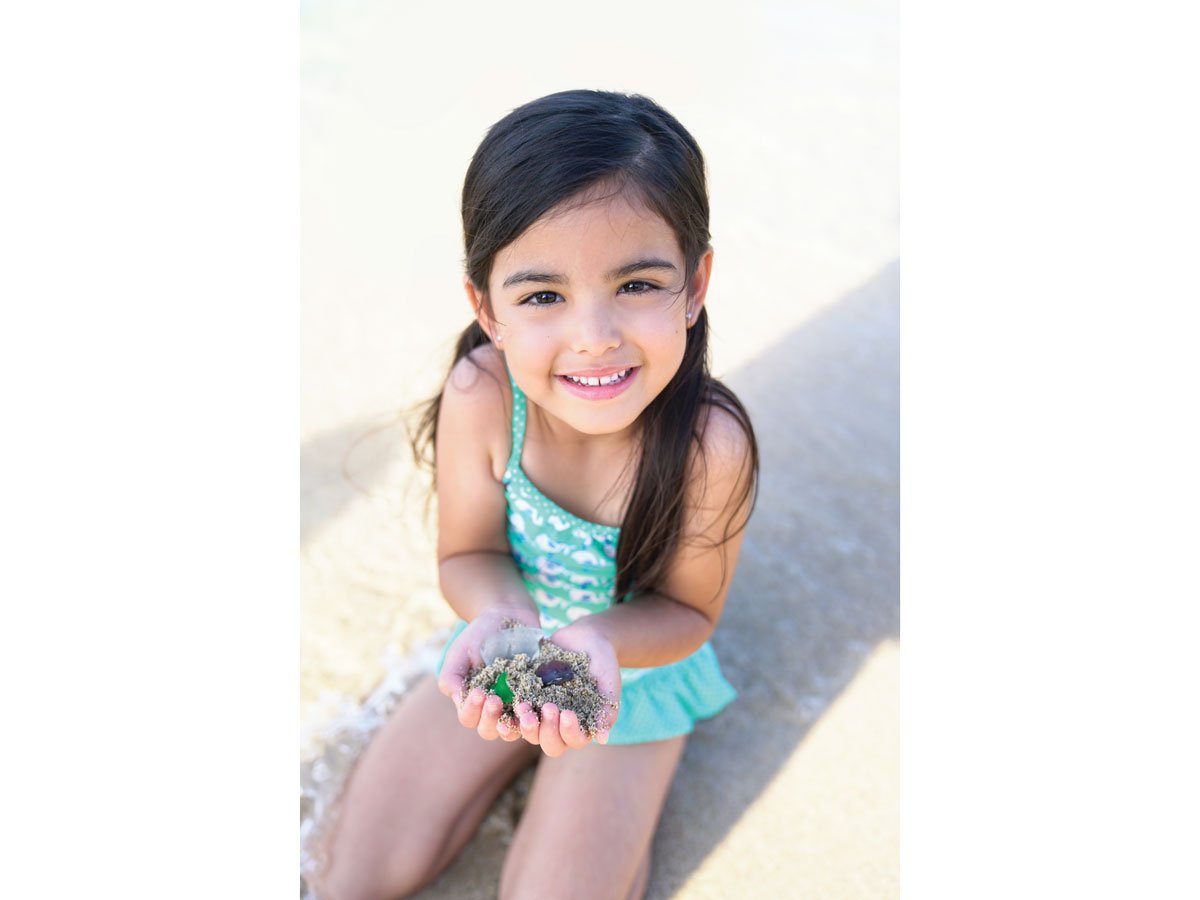 ---
For more experiments, checkout homeschooling-ideas.com/water-experiments and for artsy ideas, see tinkerlab.com.
To explain tides, see cosmosmagazine.com/geoscience/why-are-there-two-tides-day and for jellyfish: waikikiaquarium.org/box-jellyfish-calendar.
If you're planning a Neighbor Island trip, check out the Big Island's black-sand beach, Punalu'u, or take a 5-mile round-trip hike to see its green sand beach, Papakōlea.
---
In the Sky
If you love camping or have a little astronomer in the family, summer is an optimum time to view the night sky, and you don't even need to stay up too late.
"8:30 p.m. is a great time to view the stars every month in Hawai'i, regardless of season," says Keah Watkins, who leads the Planetarium show at Bishop Museum.
She says that Scorpius, which looks like a scorpion or Maui's fishhook, is the easiest constellation to spot in the summer months and that most people will recognize it, even if they don't know its name.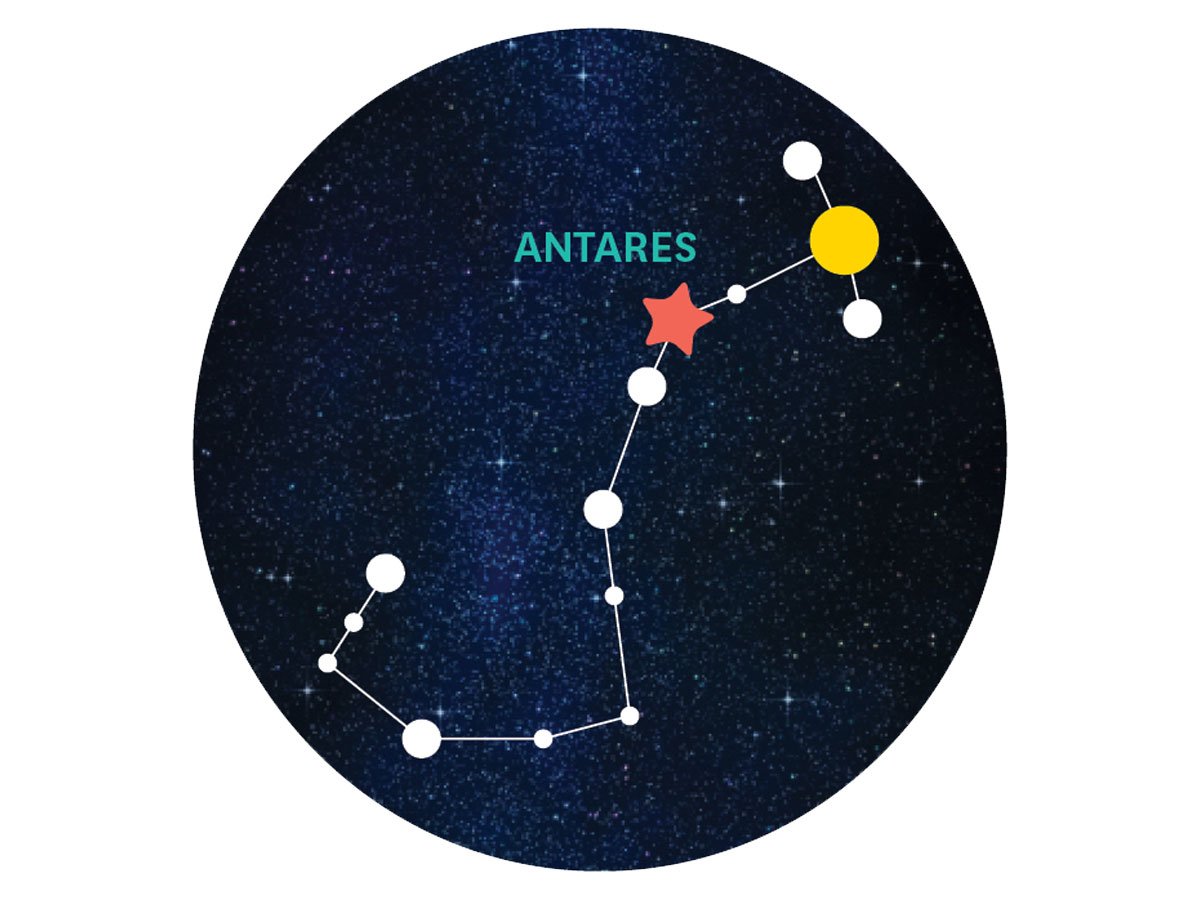 "The main feature in this constellation is the red star, Antares—the heart of the scorpion," says Watkins. "This summer, it lines up with Saturn, so the two orange/red-colored dots in the sky are an easy giveaway."
Use Scorpius as a starting point and then use a star map to find other constellations. You can download a star map at honolulufamily.com.
---
SEE ALSO: How to Have the Best Summer Ever for Honolulu Families
---
For more, print a star map at honolulufamily.com.
Visit the Bishop Museum Planetarium or check out the Hawaiian Astronomical Society's semimonthly star parties at three parks on O'ahu at hawastsoc.org.
In Nature
Next time you picnic in a park or go for a hike, look at all the plants around you. How did our native plants get to these isolated islands?
Most hitched a ride on migrating birds, says Jamison Domingsil, community stewardship coordinator at Mālama Learning Center.
"The three Ws: wings, wind and water," are an easy way to remember how plants got here, Domingsil says.
You can easily spot some native plants. Along our coastlines, look for a vine with purple flowers called pōhuehue on the sand. Domingsil says Hawaiians used it for twine or rope. In parks and on trails, you can spot 'ākia, a shrub with red berries, which was used as a fish poison, and ma'o, which has bright yellow flowers that were used to dye kapa cloth.
---
SEE ALSO: 5 Family-Friendly Running Trails on O'ahu
---
Other plants were brought by canoe, such as 'ulu (breadfruit) and kalo (taro). Some plants that seem good, such as the tasty strawberry guava, are actually invasive species that are bad for our native flora.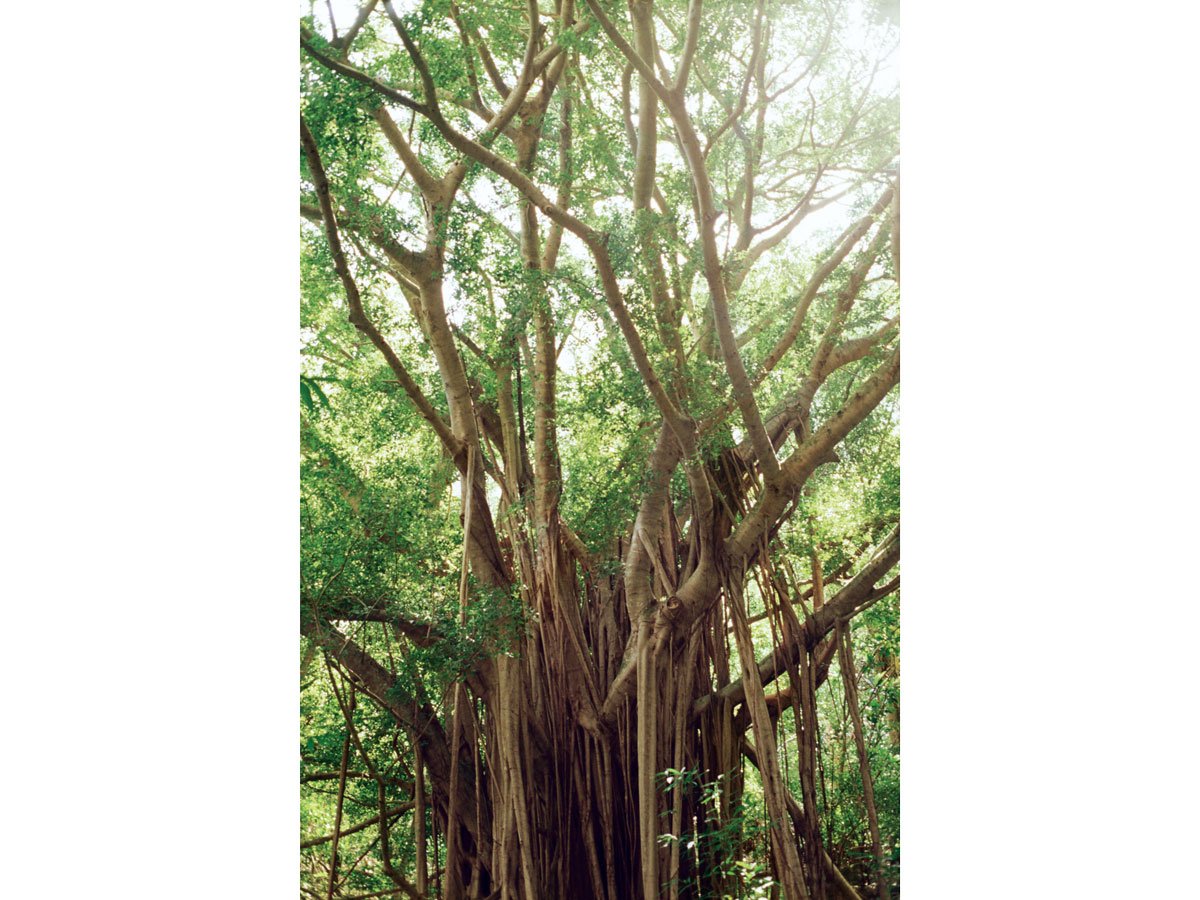 Your keiki might have planted a seed in a cup with dirt in school, but do they know how banyans and bamboo grow? Also known as "strangler figs," banyans start from a seed dropped by a bird in another tree. Its vines then grow down from the host tree, enveloping part or all of it. Bamboo, however, isn't a tree at all. It is a grass that grows up to three feet a day. Take a closer look at the ground and you'll see that it grows from a rhizome, a horizontally spreading mass of roots and shoots.
If your kids aren't usually thrilled by plants, maybe a moving one will get their attention. Touch sleeping grass (mimosapudica) and its leaves close due to a chemical reaction that causes a loss of cell pressure. Scientists think this reaction may scare away predators or dislodge insects about to eat it. There are even plants that eat their prey, like the Venus flytrap. We have one that's native to Hawai'i called mikinalo or "fly suck," but to see it you have to head to the bogs of Kaua'i. Another strangely exotic plant is the corpse plant. Its flowers smell like rotting flesh. The stench attracts carrion beetles to pollinate the flower. You can see it at Foster Botanical Garden, but check ahead, as it doesn't bloom very often.

Photos: Courtesy of Hui Kū Maoli Ola
Left to right: Pōhuehue, Ma'o, 'Ākia
If your keiki is more into art than smelly trivia, you can gather plumeria and make a lei, paint with lauhala brushes, or find a hala-weaving class or online tutorial.
Volcanology From Your Car Window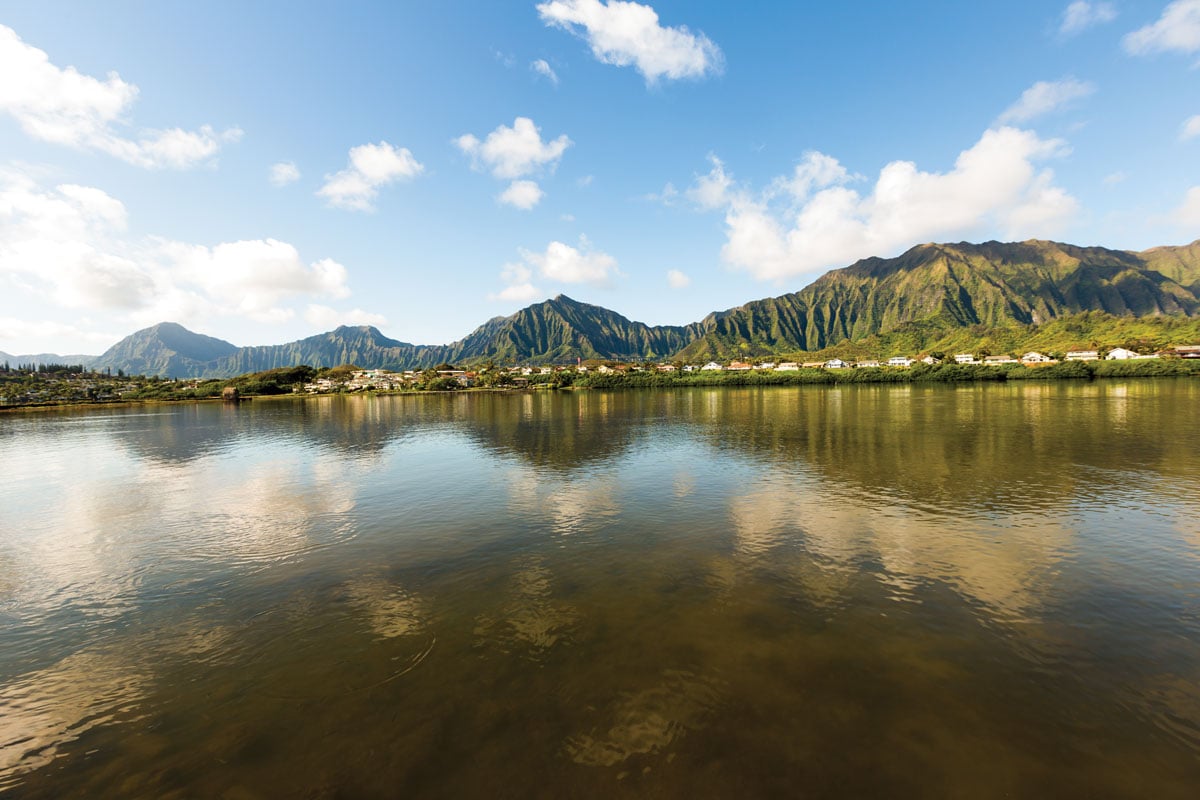 Photo: David Croxford
The Koolau's steep, jagged cliffs on the Windward side are due to a massive landslide that occurred more than 100,000 years ago.
Keep kids entertained on the road by using their backseat views for a mini volcanology class.
Look mauka and you'll be facing either the Ko'olau or Wai'anae ranges that formed our island. There's a third volcano that was also instrumental in O'ahu's creation—the Ka'ena Ridge—but you won't be able to see it. It's so far below sea level it was only discovered three years ago.
Most shield volcanoes have a gentle, sloping shape, like the Wai'anae Range. But look up at the Ko'olau from the windward side of the island and you'll see steep, jagged cliffs.
"This is due to a massive landslide that occurred somewhere between 600,000 and 100,000 years ago," says Bishop Museum senior science educator Hadley Andersen.
O'ahu's smaller craters—including Diamond Head, Hanauma Bay and Koko Crater —formed hundreds of thousands of years after Ko'olau went dormant, she says.
You can also talk about how places got their English names. Pearl Harbor once had pearls in it and British sailors named Diamond Head for the crater's calcite crystals, which they mistook for diamonds. While you are looking at Diamond Head's iconic profile, note that the side closest to the ocean is higher. That's because the wind was blowing out to sea when it erupted, causing more ash to fall there.
Stop by Hālona Blowhole to get a look at a lava tube in action or talk about smooth pāhoehoe versus rough a'a and imagine how the island was formed as you walk around Hanauma Bay or Ka'ena Point.
Keep questioning the world around you and so will your keiki. Hopefully we'll learn something new this summer, or at least not have to hear "I'm bored!" from the back seat.
---
For more, see Diamond Head calcite and watch volcanic rock melt into a molten mass at Bishop Museum,1525 Bernice St., (808) 847-3511, bishopmuseum.org. Or watch videos of lava flowing at nps.gov/HAVO.
---
Turn everyday errands into learning experiences:
Find out which well your water comes from.tinyurl.com/oahuwater.
See a historic building near you.nationalregisterofhistoricplaces.com/hi/honolulu/state.html.
Have your keiki draw a map of your neighborhood or town center.
Do a rubbing of a plaque.
Go on a scavenger hunt. Check off letters of the alphabet found on street signs, spot Hawaiian words or find a dozen fruits you've never tried at a farmer's market.
See where we get our energy as you drive by the Kahe Point Electric Power Plant in West O'ahu, the 200-acre Wai'anae Solar Project or the Kawailoa and Kahuku wind farms on the North Shore. To answer all your keiki's electricity questions, check out explainthatstuff.com/electricity.