Mahalo to our sponsors for supporting the following climate story.

Ola I Ka Wai: Water Is Life
---
By Robbie Dingeman | Photos by Aaron K. Yoshino
We begin this multipart HONOLULU Magazine series—Preserving the Elements—by casting a lens on climate change, one of the defining issues of our time—and one that profoundly impacts the health and livelihoods of people across the globe. As a geographically remote archipelago, Hawai'i had a legacy of sustaining itself long before the recorded arrival of Westerners in 1778. However, like the rest of the world, our Islands now grapple with the impact of soaring temperatures, rising sea levels, eroding shorelines, shifting rainfall patterns and more. At the same time, our community faces other dramatic, human-made threats—the U.S. Navy contamination of our fresh water at Red Hill—combined with the environmental impacts of urbanization. While frequent droughts and extreme weather events preview the looming climate crisis, it was the threat to Red Hill/Kapūkakī that ignited public outcry and a call for decisive action to protect our water. 
Amid the vast scope of climate change, our series explores each of the natural elements that shape our island life, starting with water. To understand Hawai'i's connection to water, which for this report includes fresh water and the ocean, we begin rooted in Hawaiian culture. What is the connection of our Islands to water, looking back to our earliest history? Then, as we examine the issues, we talk to scientists and policymakers and discover what's being done to address them. And finally, we delve into how each of us can take action—by changing our daily habits, voting, volunteering and advocating for the future—to achieve more together.
*  *  *
We are seated at Salt at Our Kaka'ako, four of us discussing the public policy challenges connected to climate change and water when Native Hawaiian educator, community strategist and kahu Hailama Farden begins reciting "The Water of Kāne," first in Hawaiian and English, then chanting in a resonant baritone.
The message of the ancient oli reverberates through the space, revealing how Kāne, the god of creation, blessed Hawai'i with fresh water, the essence of life. In honoring Kāne's gift, the oli highlights the spiritual and cultural significance of water, repeatedly asking, "where is the water of Kāne?" Each verse emphasizes more places to find water coursing through our community, across the Island chain, in the springs, valleys, mountain peaks, ocean and clouds.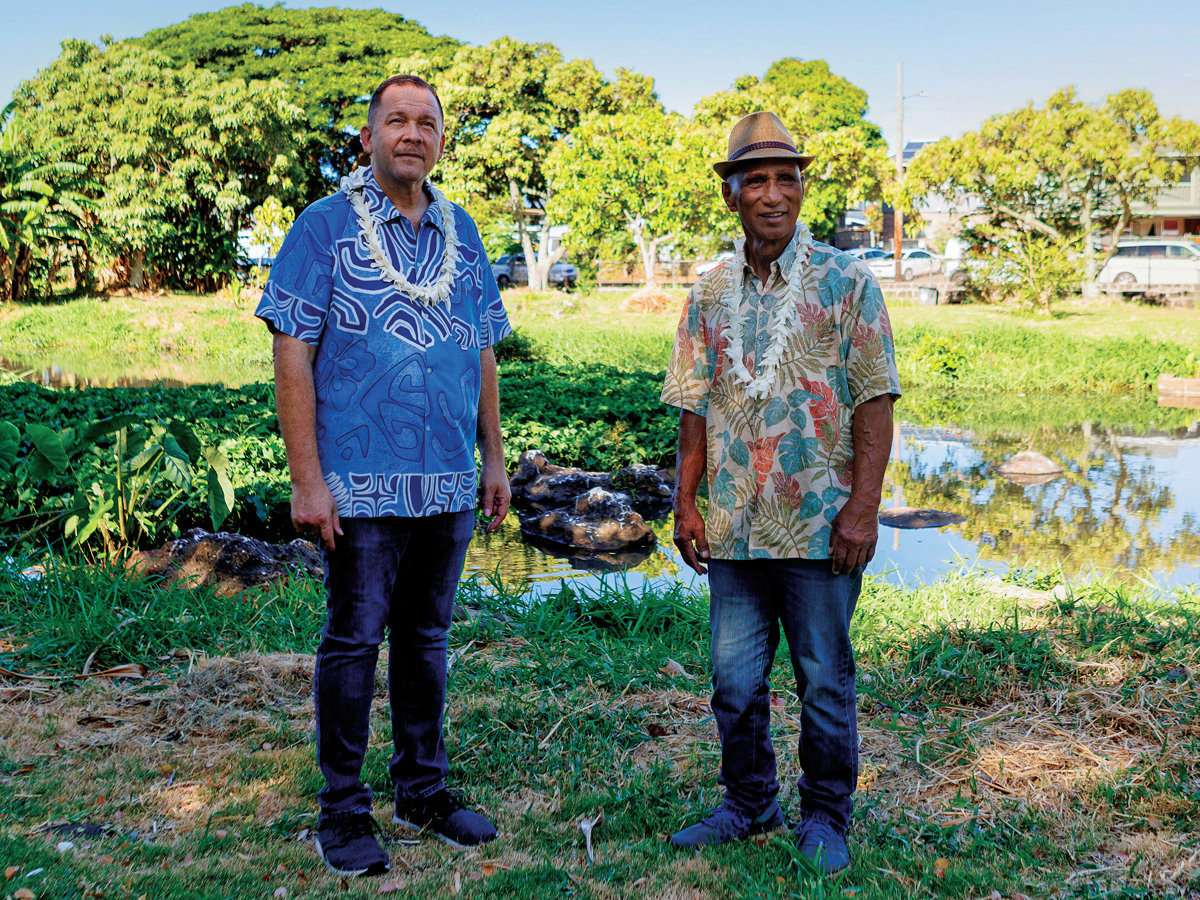 "Fresh water is life," Farden explains. "It is against my culture to ruin and exploit and destroy this important resource that will take care of my environment, my people."
We're meeting with Farden and Hawaiian cultural practitioner, Earl Kawa'a. Raised on the Wai'anae Coast, Farden has worked at Kamehameha Schools for 30 years—16 years as a kumu of 'ōlelo Hawai'i, eight years as vice principal—before shifting into his role there as a community strategist. Kawa'a grew up on a taro farm in Moloka'i's Hālawa Valley, is Hawaiian, a native speaker of 'ōlelo Hawai'i, and serves as a resource specialist for Kamehameha Schools. Both he and Farden have been declared Living Treasures of Hawai'i for their contributions in sharing Native Hawaiian culture and values. (To hear Farden chanting the oli, see the video below.)
Read the Oli
He ui, he ninau:
E ui aku ana au ia ʻoe, Aia i hea ka Wai a Kāne? Aia i ka hikina a ka la, Puka i haʻehaʻe;
Aia i laila ka Wai a Kāne.
E ui aku ana au iā ʻoe, Aia i hea ka Wai a Kāne? Aia i kaulana a ka lā,
I ka pae ʻōpua i ke kai, Ea mai ana ma nihoa, Ma ka mole mai o lehua; Aia i laila ka Wai a Kāne.
E ui aku ana au iā ʻoe,
Aia i hea ka Wai a Kāne?
Aia i ke kuahiwi, i ke kualono, I ke awāwa, i ke kahawai; Aia i laila ka Wai a Kāne.
E ui aku ana au iā ʻoe, Aia i hea ka Wai a Kāne? Aia i kai, i ka moana,
I ke kualau, i ke ānuenue I ka pūnohu, i ka ua koko, I ka ʻālewalewa;
Aia i laila ka Wai a Kāne.
E ui aku ana au iā ʻoe,
Aia i hea ka Wai a Kāne?
Aia i luna ka Wai a Kāne.
I ke ʻōuli, i ke ao ʻeleʻele,
I ke ao panopano,
I ke ao pōpolohua mea a Kāne lā, ʻē! Aia i laila ka Wai a Kāne.
E ui aku ana au iā ʻoe,
Aia i hea ka Wai a Kāne?
Aia i lalo, i ka honua, i ka wai hū, I ka wai kau a Kāne me Kanaloa, He wai puna, he wai e inu,
He wai e mana, he wai e ola,
E ola nō, ʻeā!
Ask the question:
Where is the water of Kāne? To the east with the sun, rising in the sky;
There is the Water of Kāne.
Where is the water of Kāne? There because of the mighty Sun, in the bank of cumulus clouds
on the ocean horizon,
in the wavy rising vapor,
in the tap root of the lehua tree; There is the Water of Kāne.
Where is the water of Kāne?
There on the mountain, near the top, in the valley, in the river;
There is the water of Kāne.
Where is the Water of Kāne?
Over the sea, over the open ocean, In the windy shower, in the rainbow, In the billowing mist,
In the rainbow hued rain,
In the buoyant and floating;
There is the Water of Kāne.
Where is the Water of Kāne?
There above is the Water of Kāne.
In the ominous dark clouds,
In the nimbostratus clouds,
In the cumulonimbus clouds of Kāne! There is the Water of Kāne.
Where is the Water of Kāne? There under the ground,
In the spring water bubbling up, In the exceptional water of Kāne and Kanaloa,
A water spring, a water to drink,
A water of spirit, a water of health, Sustaining Life!
"We use the 

water, then give it back and that maintains the ecosystem."

— Earl Kawa'a
Lore and Legacy
Fresh water bubbles up from deep beneath the earth at Kunawai Springs in Liliha, an oasis now ringed in concrete. Birds warble in the limbs of a massive monkeypod tree that shades the tucked-away park. Hawaiians sought healing from this water since at least the 1800s. Now, children feed the ducks here after wearing themselves out at the nearby playground, workers break for lunch and apartment dwellers stretch their legs. This spring is the lone survivor of a series of six springs and ponds that dominated this region before being covered by sprawling residential development. Kunawai exists as a symbol of both endurance and loss, common themes in exploring the role of water in the Hawaiian Islands.
A worn plaque hung by the city Department of Parks and Recreation in 1966 recounts Kunawai's history as part of an ancient healing center run by a wahine kahuna, a priestess, said to be a descendant of the first mo'o. In Hawaiian, mo'o are defined as lizards, dragons or water spirits—supernatural beings sent to Earth by the gods to guard freshwater sources. Farden says Kunawai was well-known as a sacred pond where ancient healers drew water to cure illnesses (though it did also feed the taro of Nu'uanu Valley). As the Christian minister of Wai'anae Protestant Church, Farden still seeks the spring water for blessings.
Both Farden, 51, and Kawa'a, 77, know that some of their fond childhood memories—of days spent along Hawai'i's shores and in its streams—will likely never be shared by future generations because of the effects of urbanization and neglect compounded by climate change. "I grew up where I knew where I could get my limu," Farden says, wistfully recalling his favorite seaweed, līpoa. He gathered limu from the shore with his Hawaiian grandfather in Wai'anae, fished in streams near Kapahulu for 'o'opu with his Japanese grandpa, caught and ate crabs from the Ala Wai. In the wake of warmer waters, nearshore runoff pollution, drought and development, most of that is gone or dramatically changed.
Kawa'a and Farden look to Hawaiian practices focused on concepts of kuleana and mālama, sharing responsibility and caring for natural resources to help our community wrestle with the climate crisis we are witnessing. They, along with scientists, professors, and government and sustainability experts we spoke with, cited the Hawaiian ahupua'a system of mauka-to-makai water management as a resilient model that can provide lessons for the future. "We use the water, then give it back and that maintains the ecosystem," Kawa'a says. "But when you take water out of the stream and it doesn't go back, you're changing the climate." In our Island community, Kawa'a says everyone who calls Hawai'i home, regardless of heritage, shares kuleana for protecting this precious resource. "What are we doing for climate change?" Kawa'a asks. "Water is central to all of us; and central also means that we're also responsible."
Restoring Hawaiian Values
Attorney and law professor D. Kapua'ala Sproat spent nine years with the public interest group Earthjustice, advocating in court for environmental issues before joining the Ka Huli Ao Center for Excellence in Native Hawaiian Law at the University of Hawai'i at Mānoa. The activist lawyer has written extensively on water, and since 2015 has served on the board of directors of the Honolulu Board of Water Supply. She says before outsiders arrived, the ahupua'a system sustained the community as it protected fresh water for drinking, supported traditional agriculture including the staple crop of kalo, recharged water supplies and fisheries, and protected resources for shared use. Those who failed to heed the rules of operation and maintenance could be banished or even put to death. Water wasn't owned or sold but maintained as a public trust resource for the community, Sproat explains in Ola I Ka Wai: A Legal Primer For Water Use And Management In Hawai'i.
She cites the traditional Hawaiian law developed around that management called kānāwai, translated to relating to water. The system included ali'i nui or area chiefs at the top, and below them, konohiki who acted as resource stewards over each watershed. Luna wai, water stewards who managed distribution, were under the konohiki, and the system relied on the citizens below them, the maka'āinana, to tend the land.
While the effects of the global climate crisis can be seen in real time, it's not the only threat to our environment. Another is increased urbanization, which dismantled the traditional water systems of Hawai'i. Westerners built massive irrigation systems to support crops of sugar and pineapple to be exported, commodified water and moved it to where it would make the most money for power-brokers and plantations, and introduced the concept of private ownership of lands. But after statehood in 1959, Sproat writes, pushback began, with locally appointed judges reaffirming that Hawai'i water resources should be held in public trust for the benefit of future generations. That was gradually strengthened through changes to the Hawai'i Constitution as well as legislation and court cases to provide further protection of natural resources and Indigenous culture through the state Commission on Water Resource Management. In 1987, the Hawai'i Legislature enacted the State Water Code.
Sproat, in her legal work to preserve and support Native Hawaiian culture, fought in court to return diverted water to natural stream flows and to restore traditional Hawaiian agriculture and aquaculture.
She makes the case for restorative justice to address the impact of climate change that considers loss of land, culture, health and self-governance. "Climate change is simply the latest environmental injustice that native peoples must grapple with, exacerbating a long and painful history of cultural and ecological devastation due to significant harms imposed by colonization," she writes.
"… if we pollute it, we will be polluted."  

— Hailama Farden
Water for All
Some core Hawaiian concepts prove relevant as we navigate modern water issues, says Arthur Aiu, a community relations specialist with the Board of Water Supply. He's Native Hawaiian and sees parallels of good stewardship reflected in contemporary practices to nurture a more sustainable future.
He says ancient Hawaiians saw respect for water linked to its status as a gift from the gods and restricted access to upland forests, the home of those gods. Today, watershed lands remain kapu, off-limits to protect water resources that recharge the aquifer and provide fresh water for our community. While the konohiki of old oversaw ahupua'a water, Aiu sees the State Water Code and Commission on Water Resource Management as having a similar role today, overseeing water for the public trust. "It worked then. What do we need to do to incorporate the same today from mountain to sea?" Aiu asks.
Before we end our discussion at Salt, Farden quotes another 'ōlelo no'eau: O 'oe ka luaahi o kāu mele, literally translated as "you are the firepit of your own song." Farden explains the phrase warns us to be careful of what we do because our actions can have long-lasting consequences. "How we take care of nature and if we pollute it, we will be polluted," Farden says. "We recognize that not just as a value but as a guide by which we live."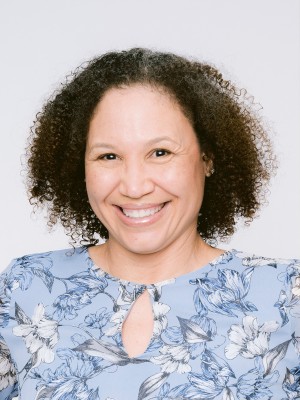 O'ahu temperatures regularly soar into the 90s, a decades-old North Shore home crashes onto the beach, torrential downpours interrupt stretches of drought. And contamination of our freshwater supply by U.S. Navy jet fuel exposes our vulnerability as an island community as sea level rise and warmer ocean waters threaten our marine environment, coastal waves topple beachside trees, and the city moves oceanfront lifeguard stands farther inland so they won't be swamped.
Sea level rise, king tides, coastal pollution. Hawai'i's major climate-change issues linked to water cut across our community, from human-made contamination that threatens the entire ecosystem, to rainfall shifts that make future water supply more unpredictable, and harmful ocean warming that ties into higher coastal temperatures and rainfall.
The Hawai'i Community Foundation, best known for its leading role in advocacy through philanthropy, this year took to social media to encourage people to vote for candidates who make water issues a priority. "This election season, use your voice and your vote to protect Hawai'i's most precious natural resource. Choose leaders dedicated to conserving, recharging and reusing Hawai'i's fresh water," the foundation wrote in an Instagram post.
Foundation program director Dana Okano says a change in tactics was needed to tackle some of these "really tough issues that we're facing in the community; we do have to be more vocal and start advocating our stance on certain issues."
By backing systemic change and leadership committed to that goal, Okano says, "we can change the way our water is managed across the state." The foundation's focus on water began nearly a decade ago. In 2013, the Hawai'i Community Foundation convened a panel of experts from across the community that produced a blueprint for action in 2015 with some aggressive target goals to address the looming issue of providing safe fresh water to our community.
The Wai Maoli: Hawai'i Fresh Water Initiative stresses the need for action: Hawai'i's population doubled from statehood to 2015 and could double again in the next 60 years. Community leaders saw a mandate to get to work as Hawai'i's rainfall decreased by 23% over a 30-plus-year period. Additionally, the state experienced a prolonged drought from 2008-2015, followed by periods of drought almost every year since, including "extreme" and "exceptional" drought periods in 2020 and 2021.
The plan outlines conserving more than 40 million gallons of water per day; recharging the supply with more than 30 million gallons of water per day; and reusing more than 30 million gallons of water per day, all by 2030.
"A lot of the people who I feel are the most passionate and invested in any of this work, are people who really are truly thinking of their children and grandchildren and really want to make sure they're leaving them a livable place, even if it's hard for us to do right now," Okano says. "But we have to figure it out. It's not an option. It just needs to be done and so you just do it right. You keep plugging away."
Red Hill Water Crisis, a Human-Made Disaster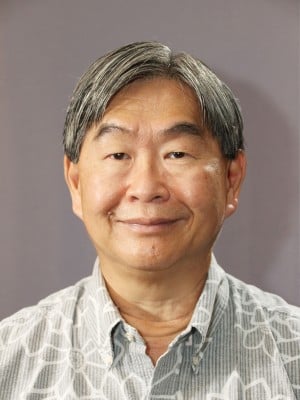 In the past decade, climate change grabbed our attention on O'ahu and across the state, compounded by a human-made threat to our community's freshwater supply. In November 2021, the Navy revealed that a 14,000-gallon jet fuel leak at a World War II-era facility at Red Hill/Kapūkakī was contaminating O'ahu's drinking water (after earlier leaks sickened military families connected to the separate military water supply). That November revelation prompted the Honolulu Board of Water Supply to stop pumping three of its wells—the Hālawa Shaft and the 'Aiea and Hālawa wells—to try to prevent further contamination. The Navy for decades has stored 200 million gallons of fuel just 100 feet above the aquifer, the main drinking-water supply for our island. While the practice and previous leaks drew environmental criticism for years, this crisis sparked an uproar across the island and state. Ernest Lau, manager and chief engineer of the Honolulu Board of Water Supply, has been on the front lines, pressing the Navy to act swiftly to clean up and permanently close the facility to safeguard the community's drinking water. The Navy's timetable for defueling and closing the facility has been rejected by the public, the city and the state Health Department as too slow.
Lau has remained steadfast. When the Navy proposed a deadline of 2024 to safely remove the fuel, he and the state pushed back, insisting that quicker action was needed. "That investigation needs to proceed quickly with a great sense of urgency," Lau says. "The military should be held to account for the investigation and the cleanup."
To gauge the extent of the fuel contamination in the aquifer, the Board of Water Supply monitored additional wells to determine if contamination had spread underground. On Aug. 4, Lau confirmed that low levels of petroleum-related chemicals had been detected in a well in Moanalua Valley, about 1,500 feet southeast of the Red Hill facility. While experts emphasize the water remains safe to drink, Lau says this heightens his concern that contamination could continue to spread and cannot be ignored. "Our precious and irreplaceable water resources are at risk of further contamination every day the fuel remains in the Red Hill tanks." As it has been throughout the crisis, Lau's message is clear. "We urge the Navy to expeditiously defuel and permanently close the Red Hill facility. Ola i ka wai."
The state Department of Health also continues to call for swift action. After the Moanalua Valley detection, Kathleen Ho, deputy director of environmental health, emphasized the risk of moving too slowly: "The fuel in the Red Hill tanks continues to pose a threat to our water resources—we need the Navy to feel the same sense of urgency that we do to safely defuel and decommission Red Hill."
Sea Level Rise; King Tides;
Waikīkī Under Water?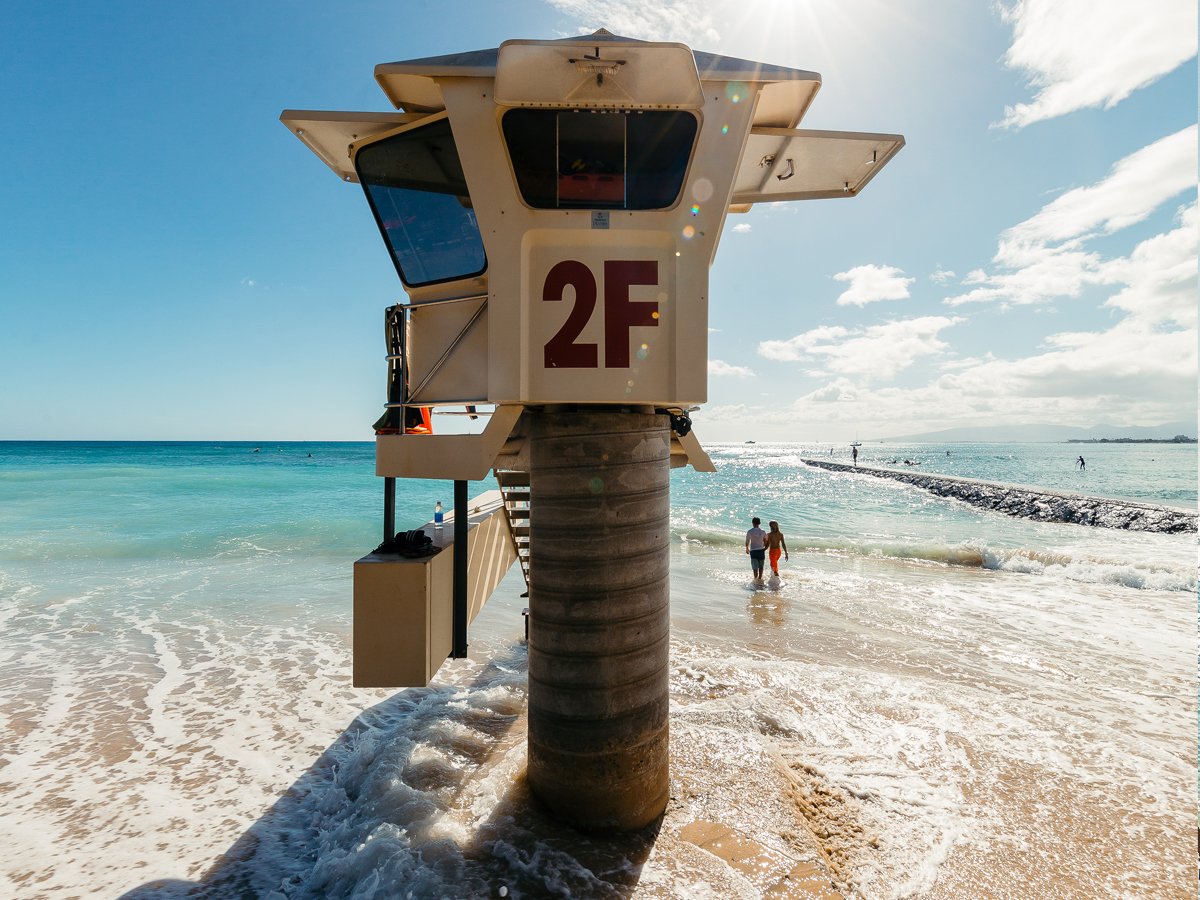 Even before the Red Hill crisis, the Board of Water Supply in 2019 assessed how its system is vulnerable to climate change. The report projects rising sea levels causing coastal erosion and threatening nearshore pipelines and operations.
Charles "Chip" Fletcher, a paleoclimatologist at UH Mānoa, serves as interim dean of the School of Ocean Studies and Earth Technology and has emerged as a climate change evangelist, keenly aware of the critical importance of water to our island community. "We have drought. We have reduced rainfall. We have extreme rainfall. We have sea level rise. We have king tides," Fletcher says, urgency rising in his voice as he outlines the intertwined issues.
King tides, or exceptionally high tides, made headlines in 2017, when high tides combined with a rise in sea level flooded roads, washed across Ala Moana Beach Park and surged through Waikīkī, sending the ocean lapping at beachfront hotels.
Months before, Fletcher and a fellow UH researcher had co-authored a widely publicized report predicting that a significant part of urban Honolulu, including Waikīkī, will experience frequent flooding because of sea level rise. According to the report, a 3.2-foot rise in ocean levels is expected by the end of this century, threatening more than 6,500 buildings and 20,000 people with chronic flooding across the Islands, including in Waikīkī, the Ala Wai Canal and lower McCully-Mō'ili'ili.
"This flooding will threaten $5 billion of taxable real estate; flood nearly 30 miles of roadway; and impact pedestrians, commercial and recreation activities, tourism, transportation and infrastructure," wrote Shellie Habel, lead author of the study and a doctoral student at UH's Department of Geology and Geophysics.
Scientists say chronic flooding could lead to an estimated 25,800 acres of land becoming unusable statewide, with 38 miles of major roads, 550 cultural sites and $19 billion in assets vulnerable.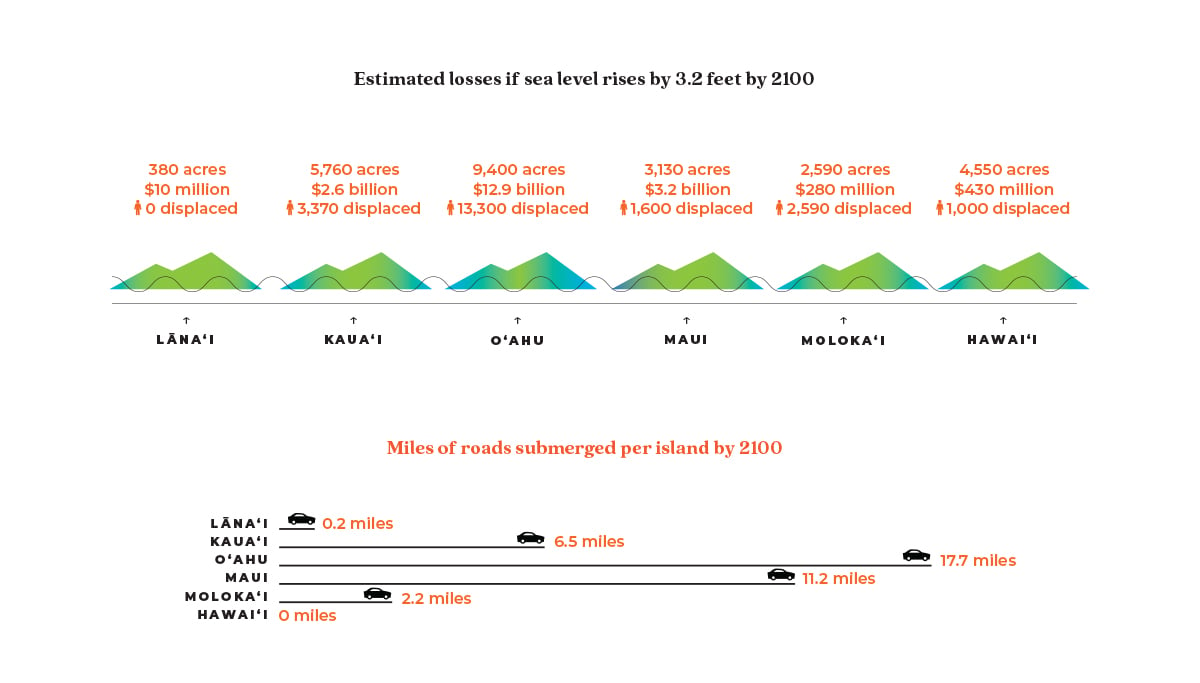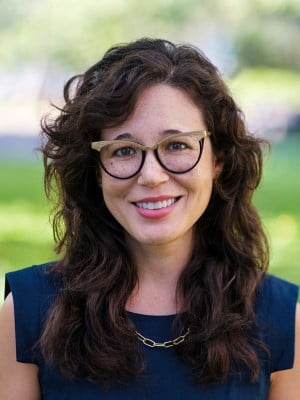 On Maui, declining rainfall already has led county officials to impose water restrictions for Upcountry and West Maui residents and prompted the state water commission to intervene. In July, the National Weather Service classified several parts of Maui in "extreme drought" after recording no measurable rainfall the entire month. Because the municipal water system relies heavily on streams, drought affects Maui more severely than other counties.
In a landmark decision in June, the state water commission unanimously ruled it would "increase and enhance" its management of Maui's Lahaina aquifer system beginning in August, citing drought, a century of water disputes and the need to support the community's growing population.
When we asked the commission's deputy director, Kaleo Manuel, why the water commission needed to step up, he responded: "E 'ai kekahi, e kāpī kekahi—eat some and salt some; the commission's action ensures intergenerational water equity and takes proactive steps towards ensuring a sustainable and resilient water future."
Victoria Keener, a Honolulu Climate Change Commission member who researches practical applications of climate science as an East-West Center fellow, says she's impressed by the state's decisive action on Maui. "This is one of the most progressive and proactive actions that the state has taken to consider and protect public trust water uses, including consideration of climate change," she says.
Without intervention, Maui could be forced to take much more drastic measures to deal with drought and dwindling water supplies. In the U.S. Southwest, for example, reservoirs fed by the Colorado River have dropped to record low levels because of severe drought, prompting the Biden administration in August to announce unprecedented water cuts in Arizona and Nevada. The Lower Colorado River Basin had reached a Tier 2 shortage, requiring cuts of 21% to Arizona and by 8% to Nevada.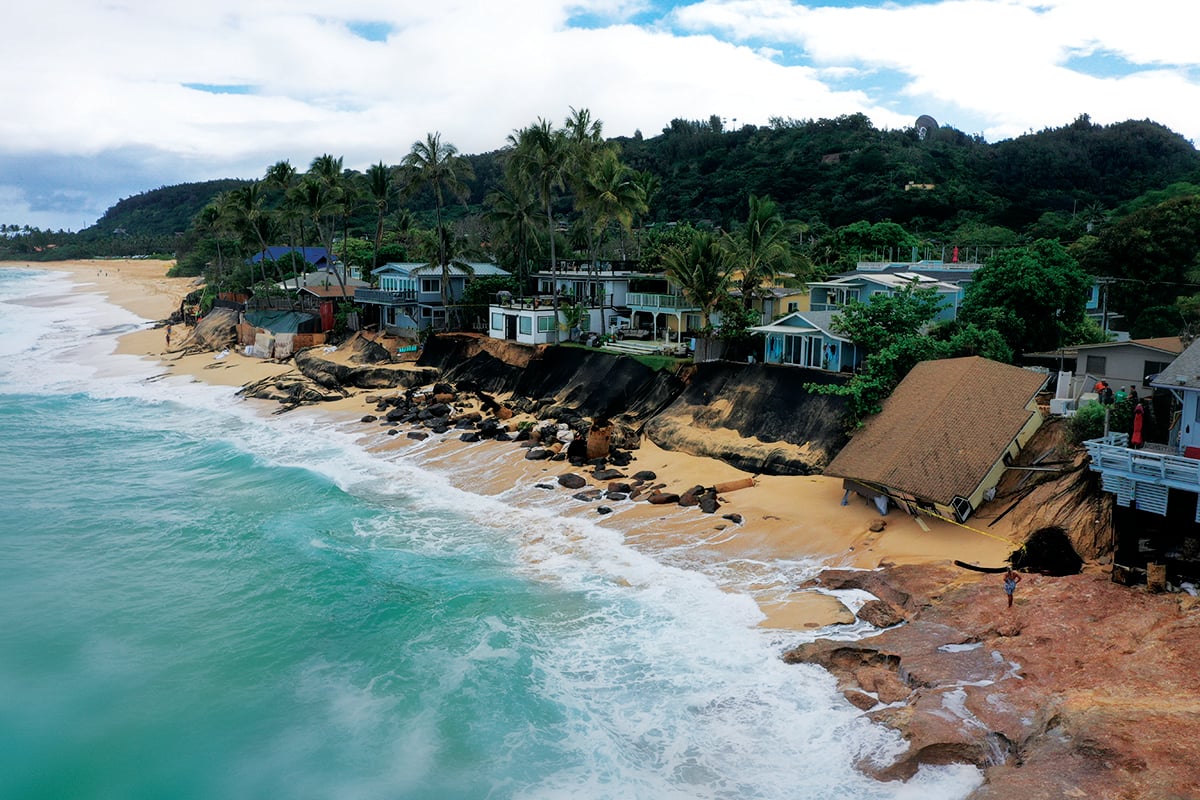 That house tumbling onto the beach earlier this year at Rocky Point on the North Shore provides a dramatic example that our community already is grappling with challenges different from what we've seen in the past.
Suzanne Case, director of the Hawai'i Department of Land and Natural Resources, calls the collapse a wake-up call and warned of the potential for more destruction. "This is sad … climate change, sea level rise and wave energy in new powerful patterns."
State climate data now estimates 66,000 people statewide are at risk of coastal flooding. The climate change commission says 13 miles of beaches are gone. On O'ahu, 10% of the beaches have vanished because of coastal erosion over the past century, and 70% of the beaches around the state are threatened.
Other coastal houses are at risk because they were built on sandy berms, known to shift over time, further affected by the world-famous wave power of the North Shore. While homeowners try to block the waves with sand burritos and other temporary fixes, Case says there are no easy solutions: "We're up against powerful shifts in natural mechanisms and we're all going to have to face a new future. Rocky Point is the tip of the spear because the ocean is so dynamic and that makes it particularly difficult."
And the troubling cultural impact of coastal erosion is felt elsewhere too, as higher waves disturb iwi kūpuna—human remains intended to remain buried for all time—initially along the Windward O'ahu coastline.
The Council on Native Hawaiian Advancement is striving to prepare, expecting that future waves will wash away many more graves as coastal erosion worsens. Hinaleimoana Wong-Kalu, CNHA cultural ambassador and former member of the O'ahu Burial Council, says it's a complicated and emotional issue. "I know that Hawaiians have put themselves in great harm's way to go and retrieve all the burials," Wong-Kalu says. Some took remains home with them to safeguard them, she says, while others see the waves as a part of the circle of life and the will of the Hawaiian god of the ocean. "If it were me, I would not try to recover them; I would step back and allow Kanaloa to take them," Wong-Kalu says. But she says there's no consensus for the best path forward and the wishes of descendants of those buried may vary from district to district: "There's absolutely no easy answer."
Warming Waters
In July, Fletcher introduced visiting acclaimed scientist Matthew England at UH Mānoa's law school. The topic was "ocean as protector—and punisher" and England outlined how oceans both slow global warming and bring disastrous conditions associated with sea level rise, storm surges and other impacts.
England started with the iconic image of the Earth from space centered on Hawai'i, emphasizing the power of seawater that covers three-quarters of our planet's surface. England, who's from Australia, says island communities must understand the duality of being fundamentally protected by the ocean while exposed to its power.
Along with drought, a sharp rise in seawater temperature is a relatively new phenomenon associated with climate change that Fletcher explains compounds the effects of other conditions. "You've got marine heat waves, one of which settled in around Hawai'i in the summer of 2019 and broke over 300 temperature records across the state," he says.
Scientists say ocean warming may be less immediately visible but the consequences are stark. That's because the ocean provides a major source of food as it regulates our climate, rainfall and temperature.
"If we destroy the ocean, which we're in the process of doing, there can be no human life," Fletcher says. "We need it for the oxygen we breathe, for the fresh water that comes from it; a sterile ocean doesn't support life on land."
Community awareness of the bleaching of reefs has grown but Fletcher calls attention to much broader consequences. "We have ocean acidification, which is the ocean water dissolving CO2 from the air, and those two combine to attack our ecosystems, not just coral reefs, but marine ecosystems of all types," Fletcher says.
And that comes amid pressure from overfishing, ship traffic, noise and pollution. Fletcher explains that as the dissolved oxygen content of the ocean decreases, the ocean surface warms. "The ocean sort of develops a cap of warm water that doesn't mix with the lower layers immediately below it, and this tends to lead to oxygen starvation." Runoff pollution and partially treated sewage can lead to "the growth of algae that then dies and sucks all the oxygen out of the water column because the tissue decays by oxidizing," Fletcher says.
In 2016, Honolulu voters approved creation of a new agency—the Office of Climate Change, Sustainability and Resiliency—specifically to tackle climate impact. Matt Gonser serves as the agency's chief resilience officer and executive director.
"We've actually measured a decline in tradewind days since the '70s. And not just the decline in days but actually a decline in their magnitude," Gonser says. That decline has resulted in rainfall shifts associated with climate change, weather patterns that go from drought to torrential downpours then back to drought within weeks.
"If we destroy the ocean, which we're in the process of doing, there can be no human life."

— Chip Fletcher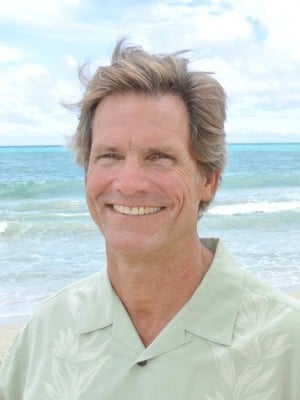 To Fletcher, who serves on the Honolulu Climate Change Commission, these entwined impacts on people and marine life sound a clarion call for revamping government policies. He echoes the need for increased political action and encourages voters to support people who understand these problems. He sees reasons for optimism in climate-resilient developments that look to reduce greenhouse gases in multiple ways: catching water, growing food, using renewable energy and reusing treated wastewater.
Overall, he emphasizes the need to adapt. For example, to preserve existing rainfall, communities can add landscaping and engineer rooftops and retention basins to capture rainwater.
"Let's look at the fact that when rain falls from the sky, most of it runs off into the ocean," he says. "We need to do a better job of catching that gift from the sky and using it in a couple of different ways," Fletcher says. Existing reservoirs, canals and concrete ditches that replaced natural streambeds served adequately in the past. But to plan for a future where rainfall is likely decreasing, "we need to trap this water, slow it down."
Meanwhile, agencies across the state are planning and assessing. Gonser is now sorting out a combination of stresses, such as increasing temperatures and rising sea levels, and shocks, like the huge downpours once expected every century that now show up every five to 10 years. Gonser's office is analyzing the impacts of these shocks and stresses on city facilities and coordinating action and policies to develop resilient systems.
On Earth Day 2021, Honolulu Mayor Rick Blangiardi unveiled the city's first climate action plan. It outlines nine strategies and 47 actions for O'ahu to pursue to reduce emissions by 45% by 2025; doing so would put the city on the path to carbon neutrality by 2045. A couple of programs in progress target water conservation, measuring where water and energy are used, and more efficient plumbing, Gonser says.
Some water-saving strategies are literally green. The city reported more than 45,672 trees have been planted by communities and the city since December 2017. Rain swiftly runs off of concrete, buildings and other hard surfaces. Green spaces and undeveloped areas soak up water, with much of it dripping down to replenish freshwater aquifers. "Planting and caring for vegetation and trees will provide increased benefits over time. Trees are one of the few pieces of infrastructure that actually accrue benefits through time," Gonser says.
The city's 2021 Sustainability Report underscores the need to change now to anticipate an uncertain future. "Part of that includes only using precious fresh water for those uses that need it and becoming more efficient in our use of wai," the report says.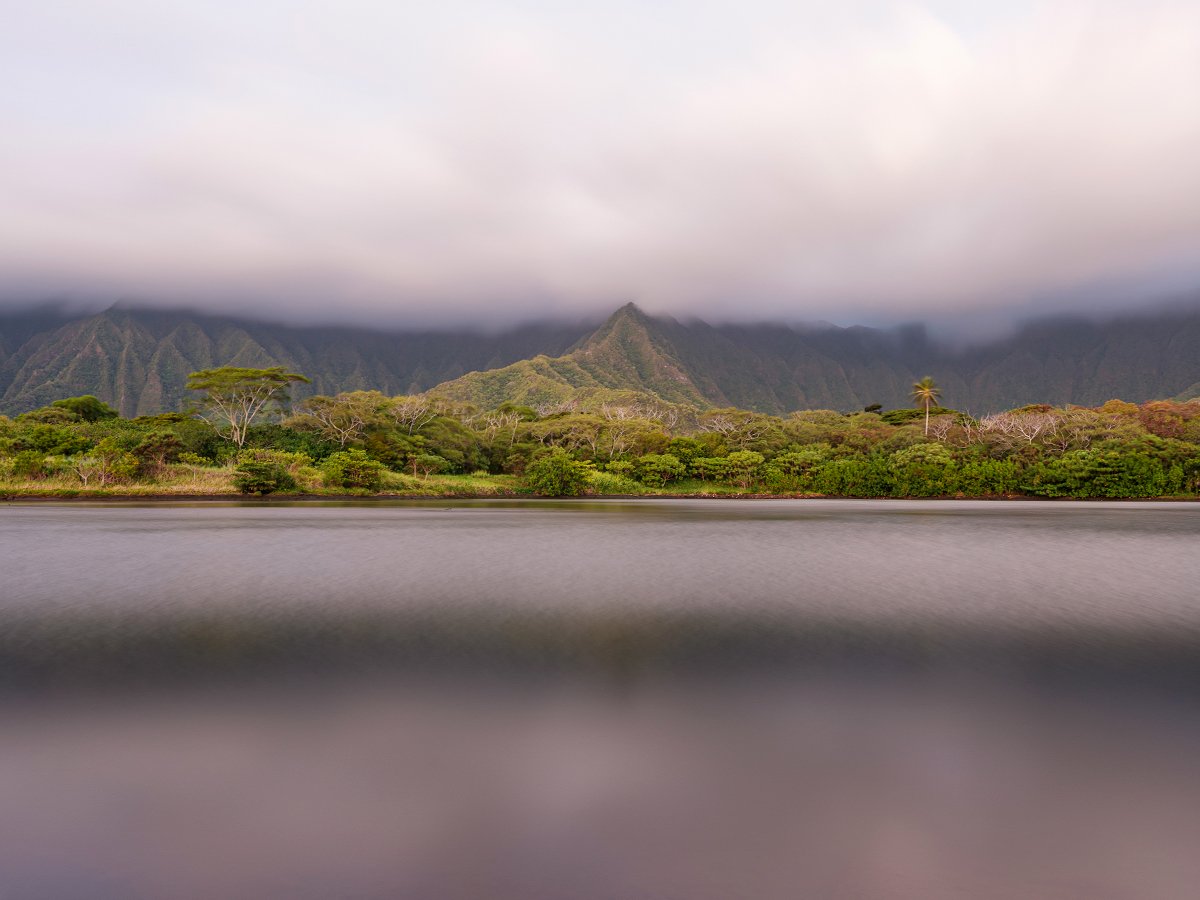 Pooling Resources
In December 2020, Honolulu also adopted a "One Water" climate adaptation policy, under then-Mayor Kirk Caldwell. It calls on city agencies to work proactively on infrastructure systems, planning for and integrating freshwater, wastewater, recycled water, groundwater and stormwater resource management for long-term resilience and reliability.
Other cities, including Los Angeles, San Francisco and Milwaukee, have used this framework to help save water and benefit multiple agencies while more effectively addressing climate change impact. "Similar to the ancient ahupua'a system, each process of the watershed has a specialized, valued role, but ultimately it works as an integrated system to provide for both the needs of the community and the environment," declares the One Water white paper.
For example, pooling resources to address sea level rise that affects every agency with shoreline roads, pipelines or buildings can help improve government's ability to respond to the growing crisis despite limited budgets and aging infrastructure.
Jeff Mikulina has spent 23 years working on environmental issues in Hawai'i, a decade at the Sierra Club, and another decade as executive director of the Blue Planet Foundation, where he still serves on the board. "Institutional inertia to me has always been just the biggest challenge in tackling these issues," he says. By contrast, Mikulina says he's been impressed by the leadership of Lau and the Honolulu Board of Water Supply: "Ernie has just been really out front and vocal in protecting our water given this dire threat of fuel leakage." And he cites the influence of Sproat, the longtime Native Hawaiian water advocate and BWS member. "That's transformational," Mikulina says. "If all agencies worked this way, we would have so much less conflict and more progress."
Mikulina sees technology as a key to large institutions conserving more water. "Air conditioning is a big energy hog but it's also a big water hog, and that's why I was excited about seawater air conditioning," Mikulina says. But the latest Honolulu seawater air conditioning proposal was dropped in 2020, with investors blaming soaring construction costs. Plans had called for pumping deep-ocean water, instead of fresh water, into cooling stations—to air-condition Waikīkī hotels and Downtown office buildings before being pumped back into the sea.
Still, Mikulina is encouraged by other promising ways to significantly boost water conservation, "everything from high-efficiency washing machines to waterless urinals."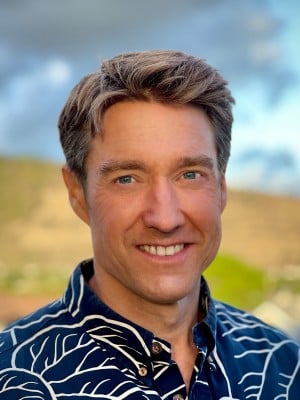 Reuse, Recycle
Mikulina also sees big potential for government and private industry to recycle more wastewater for beneficial uses through improving technology. (Hawai'i Health Department data shows the amount of recycled wastewater hasn't changed much in recent years.) Mikulina is interested in the work of Massachusetts-based Cambrian Innovation, which contracts with companies and the government to extract clean water and energy from wastewater.
"It's a startup company that's been funded by the nonprofit Elemental Excelerator locally," Mikulina says. Cambrian works under what's called a water-energy purchase agreement to clean and reuse water that would otherwise be discarded.
Gonser says the city is working to increase the capacity for the distribution of recycled water. "We use recycled water for various golf courses," he says. And he says pending Hawai'i Health Department rules are designed to support more recycling and reuse.
"Not all of our toilets need fresh water. Not all of our landscaping needs precious freshwater resources," Gonser says. "The more that we can think about both conservation, reuse and recharge as a means to think about the water cycle, the better we'll be in the long run."
Gonser says the city is making major water and energy-efficiency upgrades to city facilities to save taxpayer money and boost clean energy jobs, and has partnered with the U.S. Army Corps of Engineers to reevaluate the controversial flood mitigation study of the Ala Wai Canal Watershed.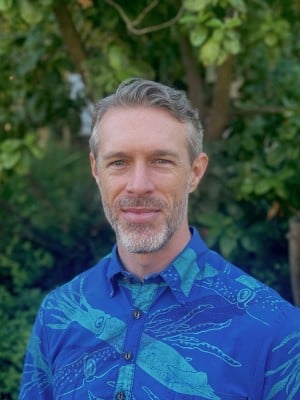 Gonser applauds the very visible work of the city parks department, partnered with the Board of Water Supply, to aggressively conserve water. Measures include cutting watering time for play fields, scheduling watering for twilight hours, installing low-flow plumbing fixtures, planting less thirsty plants and using drip irrigation.
Parks spokesman Nate Serota says the city also is working with the Board of Water Supply to fix reported leaks more quickly. And he says the city upgraded irrigation systems, including work at Koko Crater and Foster botanical gardens. The city trimmed the running time of park fountains at Kapi'olani Park and Thomas Square to twilight hours (6–10 p.m.), the minimum needed to keep the fountains working, a 75% reduction. Serota says even the Honolulu Fire Department is reducing its water use: During training, exercises are set up so that water seeps into park landscaping instead of running down drains.
Like Fletcher, Gonser sees big change as both intimidating and empowering. "The more that we talk about the opportunities in front of us, the challenges and the consequences of inaction, hopefully that provides clear direction about how our community can adjust and adapt to climate while also taking strong and assertive climate action," he says. Saving water and energy saves money, Gonser says, and "expresses our respect and values for these resources and the 'āina while creating a more affordable and resilient Honolulu."
Fighting Coastal Pollution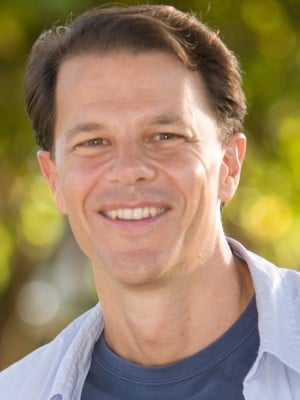 Activist and author Stuart Coleman worked to enact the nation's first laws to create smoke-free beaches and ban oxybenzone in sunscreens. Now, he's targeting the enormous impact of nearshore water pollution statewide caused by sewage leaking from aging cesspools and failing septic systems by co-founding an organization called Wastewater Alternatives & Innovations.
Started in 2018, the nonprofit aims to help communities upgrade to systems that are affordable, efficient and eco-friendly. The approach links owners with innovative technology and funding resources to help pay for the expensive conversion process. That, in turn, can reduce an estimated 53 million gallons of untreated sewage seeping into the state's waters daily, Coleman says. It's no coincidence that the acronym spells wai. Coleman, a surfer, has shared his passion for the water in award-winning modern Hawaiian history books that include Eddie Would Go and Eddie Aikau: Hawaiian Hero.
And in June, Gov. David Ige signed into law a bill to provide grants of up to $20,000 to help low- and moderate-income homeowners with the cost of converting their cesspools. With increased federal and state funds on the way, "Hawai'i should jump on this historic opportunity to improve our water and wastewater systems," Coleman says.
Keener, the Honolulu Climate Change Commission member and East-West Center fellow, says we can't give in to hopelessness "because every small positive change has an incremental effect on making the impacts slightly less severe." She points to lessons that can be learned from Pacific Islanders who keep fighting despite being deluged with narratives about rising seas and impending doom. "I think that Pacific Islanders embody this spirit, with activist groups declaring that they are not drowning, but fighting and reframing the media narrative on adaptation successes and communities pulling together rather than islander vulnerability and existential losses."
What Can We Do?
Little changes can add up. That's the message from Lau of the Board of Water Supply, who sees what happens when a million people using water on O'ahu take action. We can tackle simple things: shorter showers, turning off the faucet when we're brushing our teeth, watering our yards less. Lau's recent call for a 10% cut in water use resulted in a drop of just 5% this summer. But that drop comes at a time of year when water use usually rises. "It may seem like a little bit, like you're only saving a few gallons each day but when you add it up to a million people over the whole island, that little bit of water that you're saving yourself," Lau says, "it makes a big difference."
Lau also reminds hikers to help protect O'ahu's fresh water by staying out of remote watershed areas. "People should respect kapu," he says. "The watershed is the source of our water; it's the sponge that captures the rainwater."  When people tromp around in the watershed, they bring along invasive species, dogs, harm native wildlife, leave waste, which can all trickle into our water.
Summer Keli'ipio has more than 20 years of experience striving to build strong resilient Native Hawaiian children, families and communities. Working with students gave her a good idea for saving water: "A trick that you do when you have young people and you're trying to shower 25 to 50 middle school students is playing a song so they get one song to shower and when the song changes out, it's the next person's turn," she says.
As managing partner of 'A'ali'i Alliance, Keli'ipio sees climate change as important to grapple with, on multiple levels. "Everybody's got to take shorter showers, everybody's got to try and drive less and conserve as much as they can," she says. And in the community "we have to do things like air conditioning the schools that need it" most, such as those in Ka'ū and on the Wai'anae Coast and Moloka'i.
At the same time, she sees the need for people in institutions and organizations to push for systemic change that supports better conditions for all. "It's slow, it's like a big tanker ship to turn," Keli'ipio says, "but I think it's totally possible to address those root causes of climate change."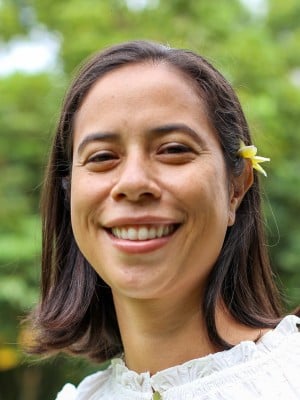 Water-Saving Tips
• Turn the water off while brushing teeth and shaving.
• Turn the water off while washing dishes, turning it on just to rinse.
• Cut your shower time by 2 minutes.
• Fill the bathtub halfway.
• Do one large load of laundry instead of more frequent smaller loads.
• While waiting for the shower to warm up, collect that running water in a bucket to water plants.
• Water your yard just once or twice a week, water plants before 9 a.m. or after 5 p.m. and put a nozzle on your garden hose.
• Check for plumbing leaks—dripping faucets and running toilets—and fix them.
• Install water-efficient fixtures: from toilets and showerheads to kitchen faucet aerators.
Source: Honolulu Board of Water Supply
More Resources:
Designed by the Honolulu Board of Water Supply to provide timely info on Red Hill updates, latest news, water conservation tips and rebate information:
Much more information is available at the main website for the Honolulu Board of Water Supply:
From Honolulu's Office of Climate Change, Sustainability and Resiliency, a list of ways to save water: