Oʻahu's Public Schools Will Go Online for the First Month of School
Here is what parents should expect starting Aug. 17.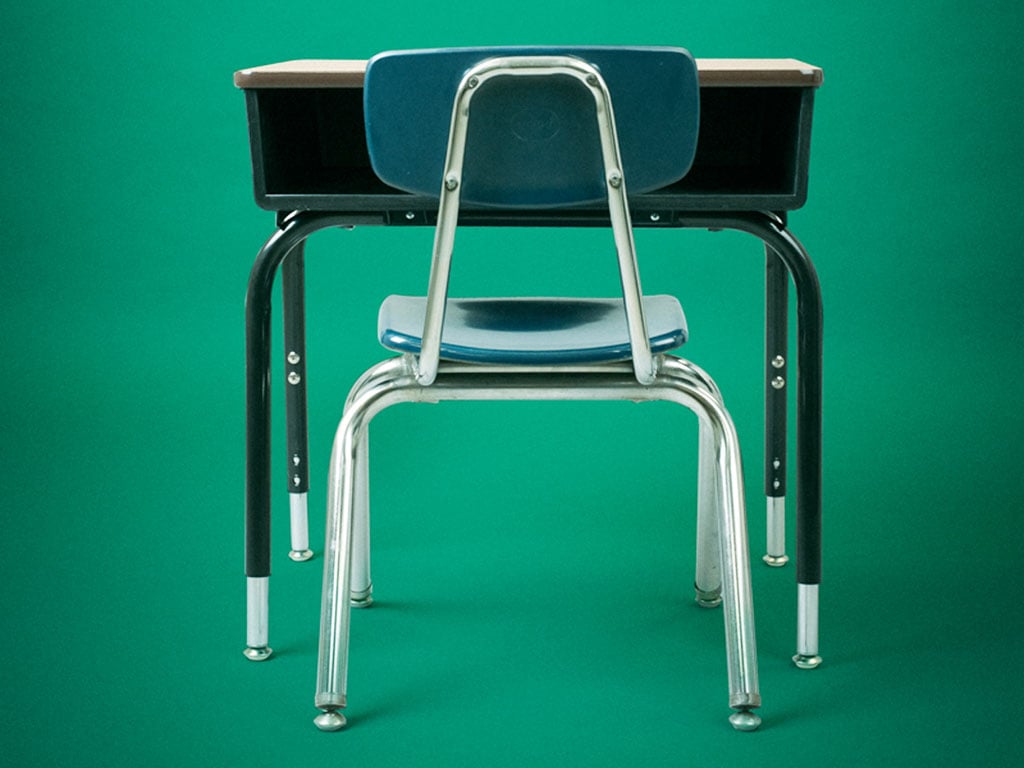 Photo: Aaron K. Yoshino
Parents had been watching the rapidly increasing case counts of COVID-19 for the last week. So, it wasn't a surprise for many Gov. David Ige and state schools Superintendent Christina Kishimoto announced Friday, Aug. 7, that the 114,000 public school students on Oʻahu would remain out of classrooms for the first month of school. The start date had already been delayed a week after the teachers union and state Department of Education debated over teacher training. Wednesday, the Hawaiʻi High School Athletic Association already postponed many fall sports including football, volleyball and cross country until January. Just a few hours before the governor's and superintendent's press conference, the Hawaiʻi State Teachers Association called for distance learning for at least the first quarter of the 2020-2021 school year.
Only about 20 schools out of the more than 170 on Oʻahu were planning full face-to-face instruction starting Aug. 17, the first day of instruction. Most of the other schools had opted into hybrid or blended plans, which meant students would alternate between on-campus and online classes. Despite the change in venue, the DOE says that school will start on Aug. 17 with teachers taking attendance and assessing student's work.
---
See Also: So, How's Distance Learning Going In Your Own Homes?
---
Here is the DOE's schedule:
Aug. 17-20: Students will be allowed to visit their campuses to connect with teachers and prepare for the year, including preparing to use the technology. Kishimoto says it is up to each school to decide if any students need to report for all four days, just for a few hours or do not need in-person training. Your child's school should contact you with the plan for that week.
"The idea here is to spend a few days of dedicated time," she said. "Have the student open up that laptop, that iPad, know how to turn it on, practice it, know where to check if they have connectivity, know what do if that connectivity is lost, know how to call the help desk, the ʻOhana help desk, and know how to connect with their teachers and how their teachers are going to, understand their schedule of how their teachers are going to be connecting with them, engaging them, learning and so forth."
The DOE has more than 150,000 devices it can lend to students who may need them. Cafeterias will serve grab-and-go meals. No after-school programs will be running.
---
See Also: 18 Free Educational Programs for Keiki
---
Aug. 24–Sept. 11: Students will work from home. Unlike the fourth quarter of the last year, kids work will be counted—parents will receive assessments—and teachers will take attendance.
"We have, over the summer, restructured that attendance system to that when they are in person, we can note that attendance in person," Kishimoto said. "But if they are doing distance learning or blended learning, the online system has been adjusted so that we can account for students completing schoolwork, being online with the teacher, doing distance learning, completing projects. There's any number of ways that a teacher can account for a student's attendance. Students need to do that to be counted present."
School staff will be on campus and special education services will be available for those who need in person help. Learning labs will be available at some schools for kids who do not have WiFi access.
Sept. 14: This is when schools are schedule to return to in-person blended learning models. If the distance learning needs to be extended, a decision will be announced on Sept. 8.
Neighbor island schools are not affected at this time. Kishimoto says those complexes are talking to see if any changes need to be made.
Click here to see the DOE's official press release.