Oahu Home Prices Still Hot as Peak Summer Season Begins
Oahu home prices hit a near-record mark of $682,000, as condos gained steam.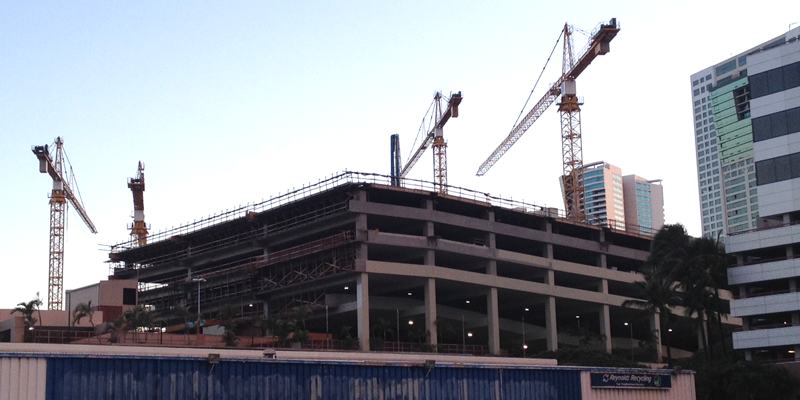 Oahu home sales continue to heat up as the peak summer real estate season begins.
The median sales price for a single-family home soared to $682,000 in May, just $3,000 short of the $685,000 record high first reached in June 2007 and again in December 2013, according to the latest statistics released by the Honolulu Board of Realtors.
May's figure was up 8.3 percent from the same month last year. Condo prices, meanwhile, surged 12.7 percent to $355,000.
"These robust numbers point to a very active market," said Julie Meier, president of the Honolulu Board of Realtors, in a written statement. "Even though inventory has been increasing, it's been outpaced by demand. People are snapping up properties as soon as they hit the market creating more demand and competition among buyers, which in turn raises prices."
There were 305 homes sold during the month, up 14.7 percent. Condominium sales were up slightly, by 1.1 percent.
The University of Hawaii Economic Research Organization recently forecast that single-family home prices on the island will break the $700,000 mark for the first time ever this year and reach $710,500, a 9.8 percent increase over 2013's median of $647,000. From there, it is expected to go up another 8.9 percent to $773,800 in 2015.
Prices have steadily risen across the Island over the past couple of years.
For the year, single-family home prices are up 5.1 percent compared to the first five months of 2013. Condos are up 7.7 percent year to date.
Meier predicts some homeowners may be tempted to sell soon.
"With median prices at a near all-time high and strong demand, we may see more homeowners putting their properties on the market," she said in a statement.
One small sign of relief for buyers is that inventory appears to finally be loosening up a bit. Inventory rose by 24 percent in May for single-family homes and 30.8 percent for condos. Inventory, however, still remains historically low and the numbers still point to a strong seller's market.
Homes are still selling fast, forcing buyers to be aggressive and compete to buy the property. Single-family homes are spending just 20 days on the market on average, while condos are selling in 21 days.