News You Can Use
November 2010
Fashion With a Cause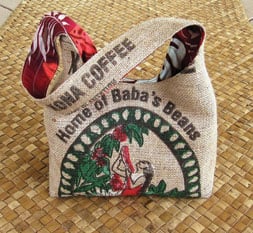 Manila Extract
Hawaii's fashionable coffee bags help children's charities
Tanya Mariano Kearns is helping children's charities with her fashionable eco-friendly bags. She's donating a portion of the proceeds from her company, Manila Extract.
"Manila Extract was created to bless children in need while offering Earth-friendly products," says Mariano Kearns. "So far, contributions have been made to Compassion International, the American Cancer Society, relief efforts in Haiti and local fundraisers."
This Big Island resident transforms Hawaiian coffee sacks into handbags lined with an aloha print interior. The zipper pulls are made from kukui nuts, opihi shells and beads. Mariano Kearns says her bags are popular with mothers, grandmothers and young girls. Her multifunctional bags can be used to carry just about anything.
Manila Extract's products are available online, in Hawaii retail stores and on the Mainland. In January 2011, her bags will be given as gifts to the wives of professional golfers in the PGA Tour on Maui.
Visit ManilaExtract.com, facebook.com/ManilaExtract or call (808) 854-9567.
Energy-Saving Tools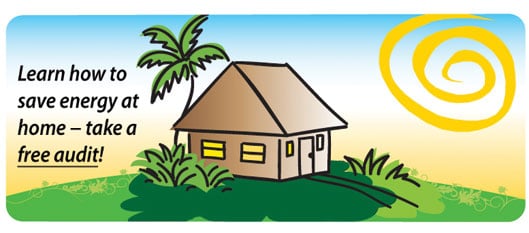 HECO has made it easy for you to save electricity and money with the help of three Web-based energy audit tools. Visit heco.com to access these free, easy-to-use tools. Click on "My Home Energy Check" and choose from Home Energy Check, Microsoft Hohm and Home Energy Saver.