News You Can Use
March 2011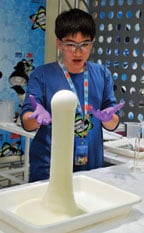 Enter and Win $25,000
Discovery Education and 3M are searching for America's Top Young Scientist. One gifted middle-school student will win the coveted title, $25,000, a trip from Discovery Student Adventures and a cool prize trophy. For more information on the 13th Annual Discovery Education 3M Young Scientist Challenge, including submission guidelines and examples of entry videos, visit youngscientistchallenge.com. Deadline is April 15, 2011.
Three Fun Family Movies for Spring Break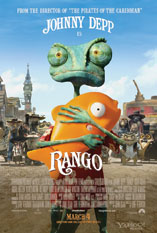 Rango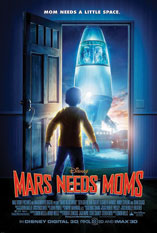 Mars Needs Mom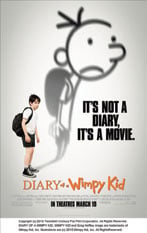 Diary of a Wimpy Kid
Top Five Veggies
Iva Young, author of Healthy Mom, says there are five key veggies that top her list as the healthiest. They are:
• Spinach. Spinach is an excellent source of Vitamin K, Vitamin A, manganese, folate, magnesium, iron, Vitamin C, Vitamin B2, calcium, potassium and Vitamin B6. It's also a good source of fiber, copper, protein, phosphorous, zinc, Vitamin E, omega 3 fatty acids, niacin and antioxidants.
• Lettuce (green leaf, red leaf, romaine). Lettuce is a low-calorie fiber food that is also a great place to find Vitamin A, folic acid, lactucarium (which helps enhance calmness and pain relief), as well as the antioxidants lutein and zeaxanthin. Lettuce also contains a number of anti-cancer properties.
• Broccoli. Besides having great flavor and texture, broccoli contains copious amounts of Vitamin A, Vitamin C, beta carotene and Vitamin K. The minerals in broccoli include calcium, potassium, iron and folate. A great source of fiber, broccoli also provides lots of bioflavinoids, an antioxidant that helps protect against cancer and heart disease.
• Brussels sprouts. The crunchy vegetable contains lots of potassium, Vitamin C, Vitamin A, beta carotene and Vitamin K.
• Cabbage. Cabbage is a low-calorie food that is a source of fiber, calcium and Vitamin C. Cabbage is packed with substantial anti-cancer agents.