New Year's Party Planning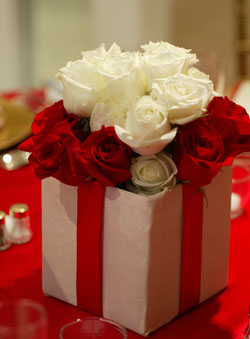 Stressed about throwing a New Year's party? Make this year's fete the best yet with tips from professional party planner Frank Robinson of Island Events.
Make a detailed timeline. The single most important step is making a timeline to break up the work into manageable chunks. Go by the hour, if necessary. For example, food can be cooked ahead of time. Set your table the week before. And book a spa appointment for yourself now, so you don't miss out on a last-minute manicure or treatment so you feel pretty at your own party.
Invite people right. Make a guest list and call individually to invite them. Follow up with a written invitation. Don't forget parking—include an instruction card. Let people know what to expect of your party in terms of cuisine, attire and size of the party so they arrive in the right frame of mind. Nothing is worse than an overdressed guest for a casual party or vice-versa.
Food and drinks should be simple and delicious. Don't do something too intricate for your party—simple dishes make as much impact as fussy—and choose menu items that can be made in advance. If a sit-down meal is daunting, try a cocktail party, hors d'ouvres or a brunch. If you fancy the potluck approach, try what Robinson calls "cooperative cuisine": prepare a list of dishes that fit your party concept and when guests ask what to bring, suggest items from the list. As for drinks, you only need beer, wine and one signature cocktail, says Robinson. Estimate that each person will drink 3-5 glasses.
Rent all the extras. What if you don't have place settings for 15? "You can rent anything these days; nice china, glassware and silver," says Robinson. Get tables and chairs, unique linen, standard china, glassware and silver from Royal Party Rentals or Accell Party Rental and Design. A party planner could come in handy, too. "People like me already know exactly where to go for anything you want," says Robinson. And, some companies will only rent to planners. And, hiring a professional isn't necessarily a budget-buster; just ask for help with a few things, like your timeline or a shopping list, and they should charge an hourly rate.
Make it memorable. "My goal is to do one or two things that are very unique that guests will remember," Robinson says. He focuses on invitations and thank you gifts. Choose unique décor, theme or cuisine. And a handwritten thank you with a little memory from the party will make guests remember the event fondly.
Don't overextend or over-indulge. You probably can't throw a party for 50 in three weeks, but can for 15. You also can't cook the entire meal the day-of, so choose menu items you can make in advance, like a warm soup or bruschetta appetizer. Also, be ready for your party at least three hours before the event so you can relax. It's your party and people want to enjoy you, so it's important to be free to mingle. And remember—don't sip your first cocktail until the last guest arrives or you may not be in the best shape to mingle.
The cardinal rule? "If it becomes a chore, it's not a party," Robinson says, so whatever you do, make sure you enjoy your party, too.