New Year, New Adorable Hawai'i Toys from Keiki Kaukau
These too-cute play sets will make you wish you were a kid again.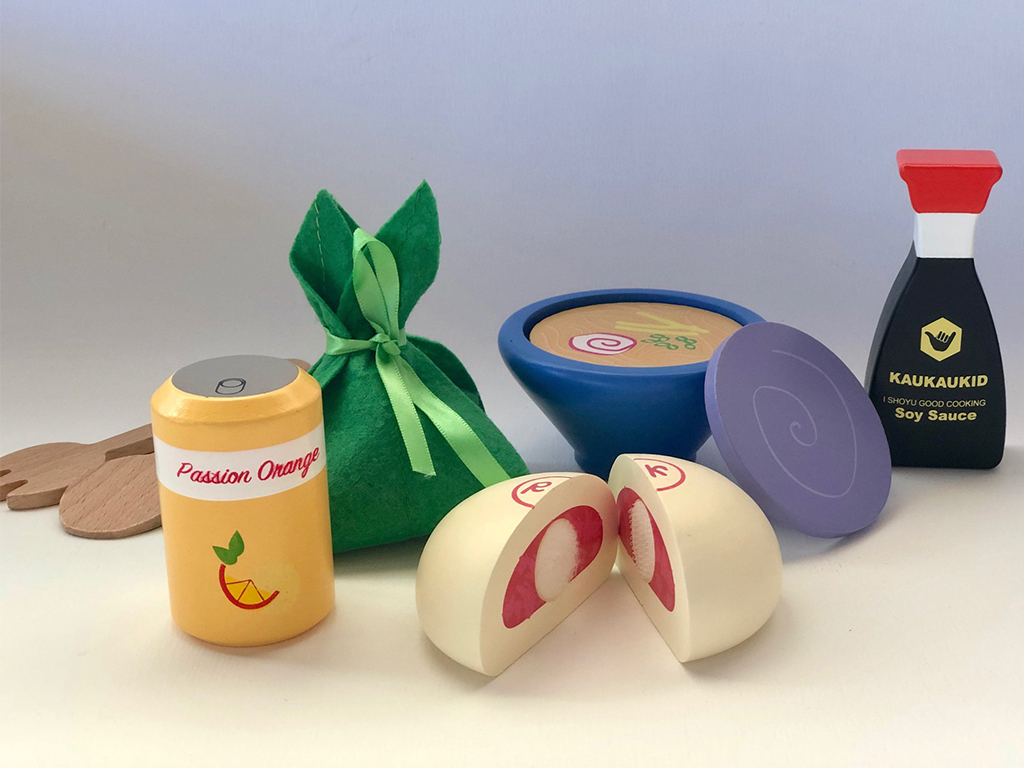 Photo: Courtesy of Keiki Kaukau
More Keiki Kaukau set, $35
Infusing more local love into our keiki's playtime is one of those resolutions we try to work on all year round. So, we were thrilled to hear that O'ahu mom and designer April Hail would be kicking off 2020 with a fresh batch of adorable island-style toy sets from her line, Keiki Kaukau.
We first went gaga for Hail's creations last fall when she debuted her original set of too-cute local kine grindz—think wood spam musubi, loco moco and poke bowls—that could be broken apart and reassembled, sparking tons of fun while developing motor skills at the same time.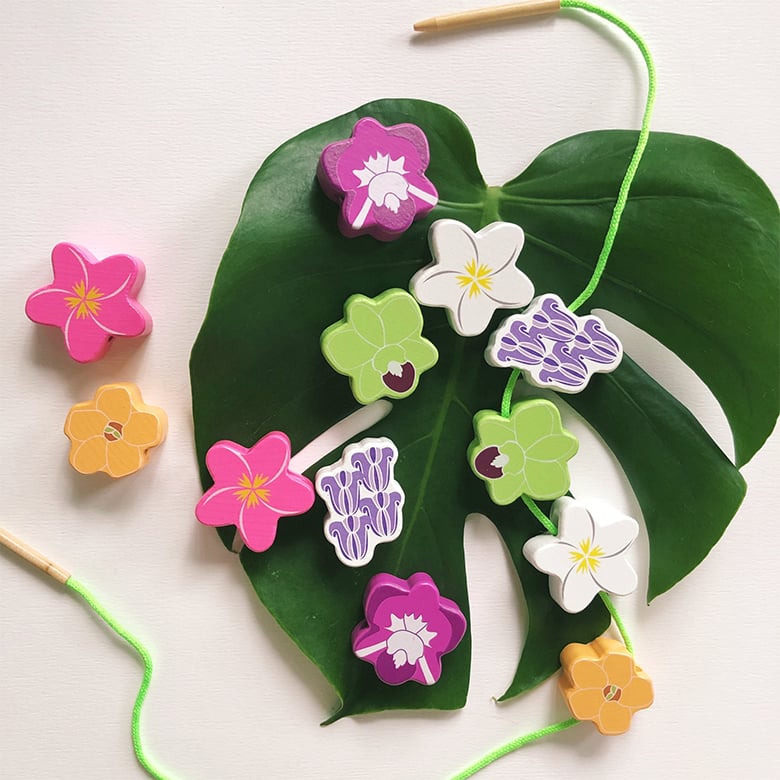 Photo: Courtesy of Keiki Kaukau
My Lei Pua set, $24
Now, littles can thread pretty plumeria, orchids, crown flowers and puakenikeni pieces to create lei in the new My Lei Pua set. Mini shave ice fans can run their own stands with the Shaka Shave Ice set, complete with tropical syrup bottles and shave ice machine. "So many kids I know love pretend cooking, and I thought this would be a fun addition to their imaginative role play," Hail says.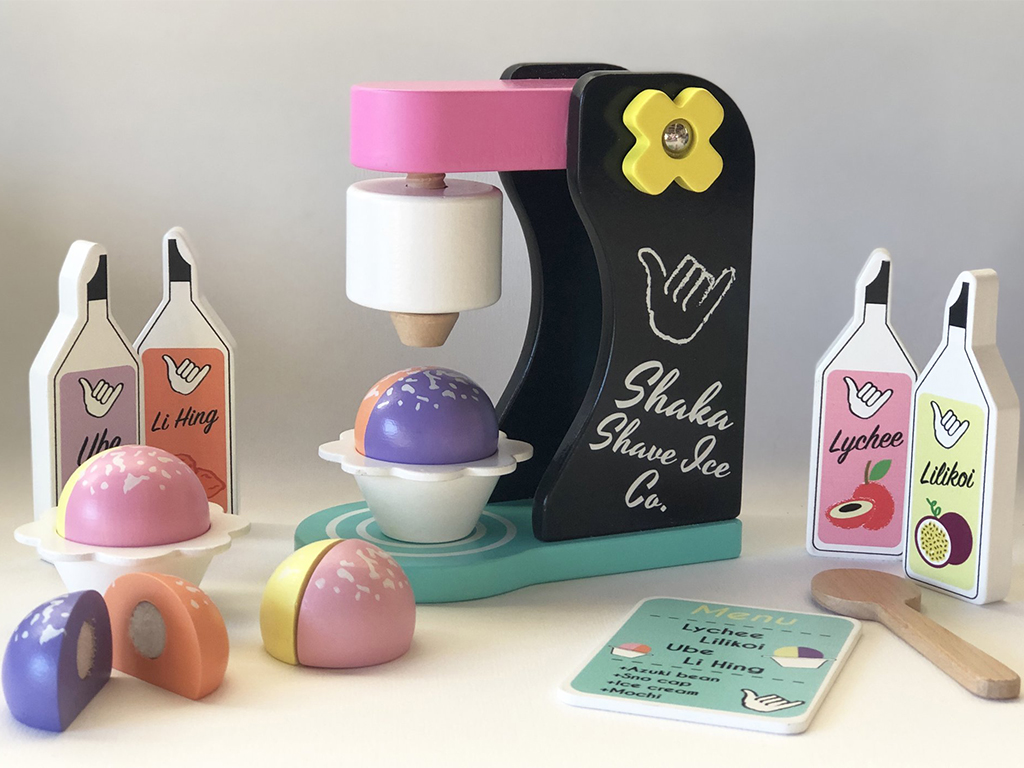 Photo: Courtesy of Keiki Kaukau
Shaka Shave Ice set, $45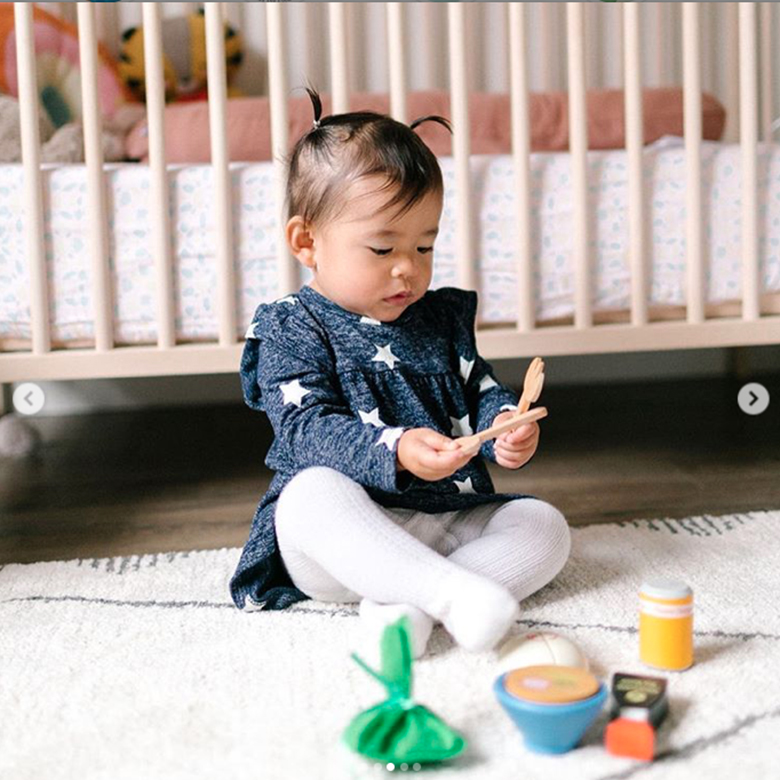 Photo: Courtesy of Keiki Kaukau
And the More Keiki Kaukau set introduces even more onolicious eats, including saimin, poi and laulau, perfect for pretend potlucks. The "RK"-stamped manapua is a tribute to Chinatown staple Royal Kitchen, where Hail's mother once worked after immigrating to the Islands from Hong Kong.
As with its first release, Keiki Kaukau will donate the equivalent of five meals through the Hawai'i Food Bank for each More Keiki Kaukau set sold. Which means you even get to cross a second resolution—giving back—off your list.
---
Visit keikikaukau.com to shop and for a list of retailers.