New Tang Dynasty (NTD) Television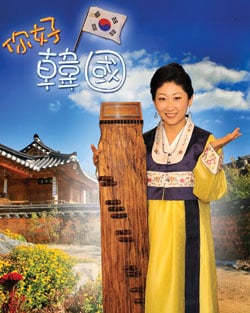 Hawaii's digital cable viewers eagerly said ni-hao to a new Chinese multilanguage channel, as New Tang Dynasty (NTD) Television began broadcasting to the Islands in July. The New York-based, independent broadcaster shows a variety of programming on digital channel 698 NEWTANG, with most programs in Mandarin, some in Cantonese and some in English. From world news and current events to live call-in shows, weekly entertainment gossip and a variety of Asian dramas subtitled in Chinese, NTD offers a unique view and voice of China.
"It's been very exciting," says NTD spokesperson Carrie Hung. "Within the first 10 days [of broadcasting to Hawaii], we've received over 100 calls from the local community." Founded in 2002, the non-profit NTD Television is the only Chinese-language station broadcasting uncensored information into China. To see more about NTD and its programs, visit english.ntdtv.com.