New Store: Hawaii's First REDValentino
REDValentino opened its doors at Ala Moana Center June 4.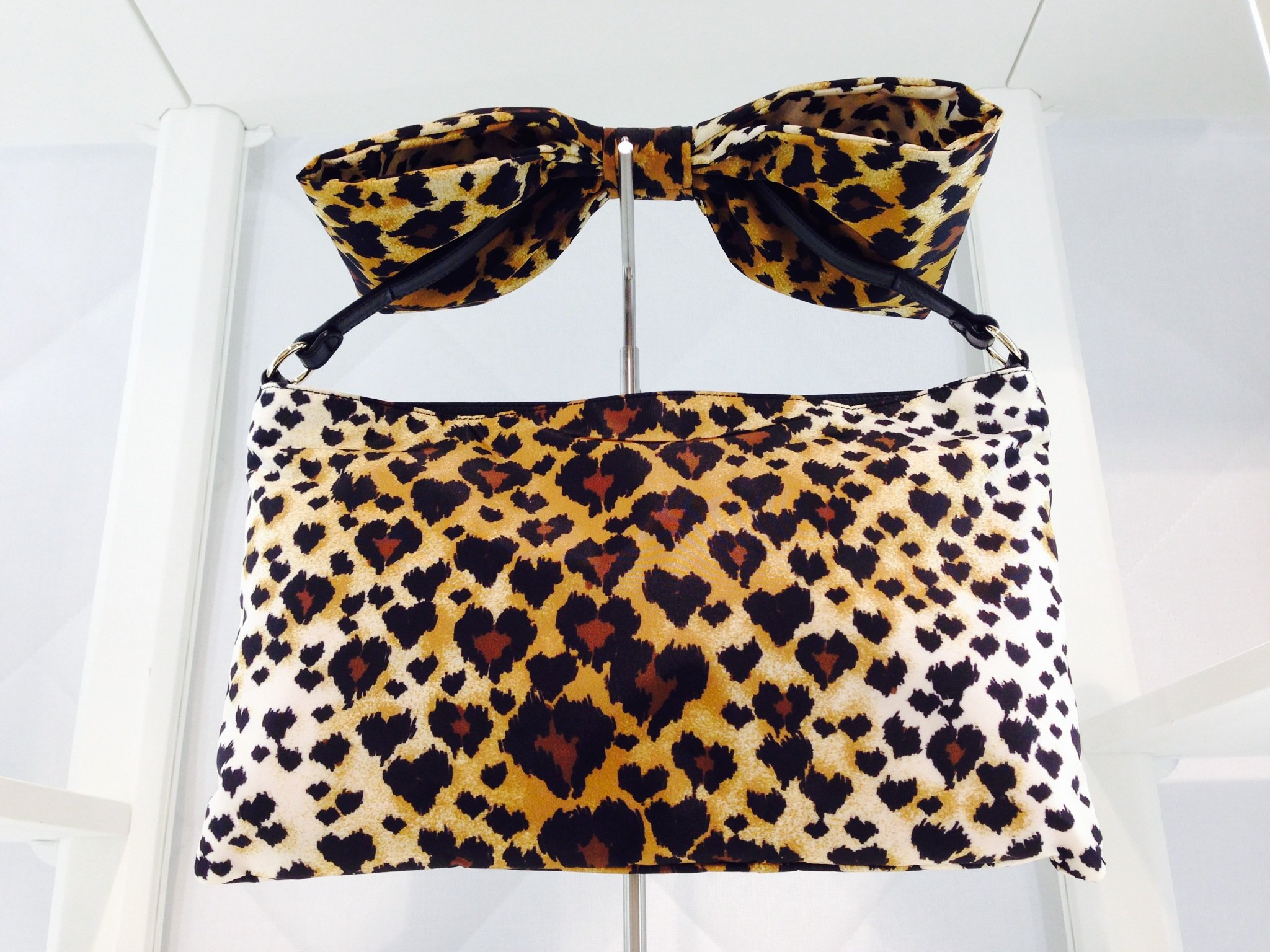 REDValentino opened its doors at Ala Moana Center June 4. It's the first Hawaii location for the high-end Italian brand, and only it's fifth stand-alone boutique in America.
A sister label to luxury giant Valentino, REDValentino offers fashions and accessories with a similar upscale feel but infused with a heavy dose of whimsy. The brand's name, which is often mistakenly thought to indicate a preferred color, is actually an acronym, which stands for Romantic Eccentric Dress. In fact, pink is RED's main color, according to store manager Angie Zhang, who also pointed out that playful dresses are the brand's best-selling item.
Shoppers who stop in today will find the racks filled with RED's Pre-Fall 2014 Collection. The accessories mix includes supple totes adorned with star appliques, quirky lips and swan prints, ladder rungs stacked with pale pink pumps, and hatboxes brimming with demure ballet flats. Bows are everywhere, adding ladylike flourishes to leopard-print shoulder bags and high-heel loafers—there were even bow-shaped clutches. The clothing array is equally charming, albeit on the casual side compared to Valentino. Mannequins rock polka-dot sweatshirts and lace-faced leather baseball jackets atop flounce-hem skirts. Our dressier favorites include a black-and-white houndstooth romper, a 50s-style floral print tank dress and a pair of rock-star-worthy pants with star cut-outs. The Fall 2014 Collection will hit shelves sometime in July.
RED Valentino, Ala Moana Center, Level 2 Macy's Wing, 944-2556. Open mall hours.