New: Kids' Play Area at Ala Moana Center
The climbing structure adds a place for kids to play at Hawai'i's largest shopping center.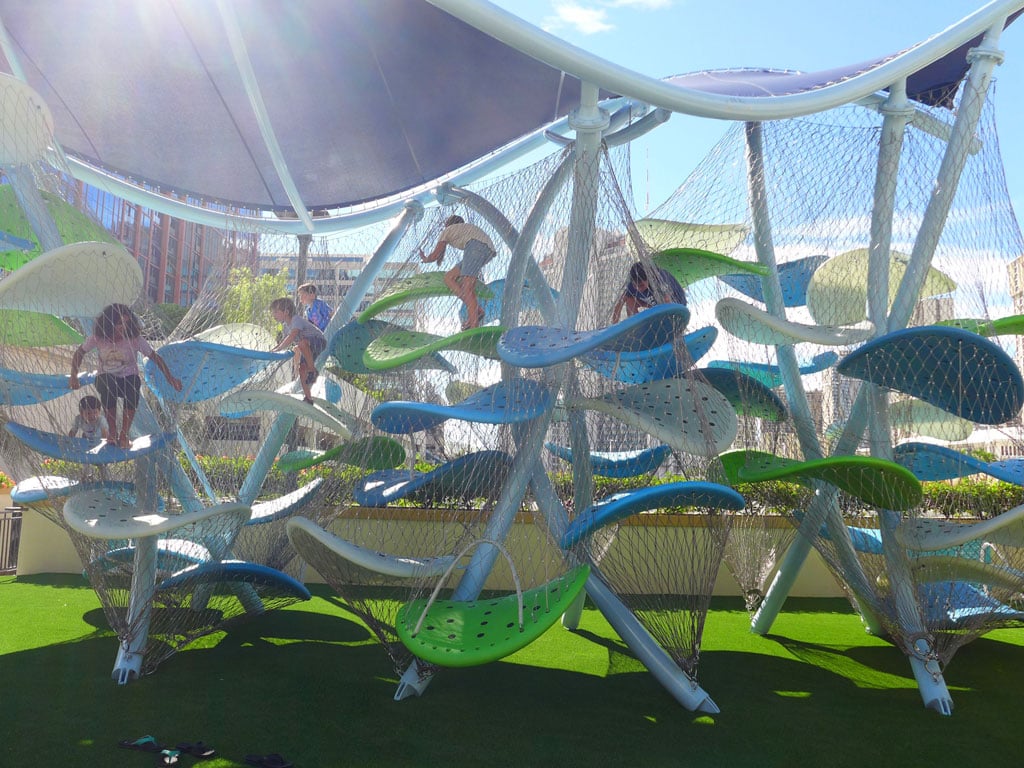 Keiki have a new place to play at Ala Moana Center.
Tuesday, the center opened its 20-foot-tall climbing structure. The distinctive style is a Luckey Climber, which is a vertical maze made of platforms for little monkeys. Ala Moana Center says the design of the structure, which stretches 40 feet long, was inspired by the motion of an ocean wave. The entire thing is surrounded by a net of vinyl-coated steel cable to help cushion tumbles.
The new play area is suggested for kids 3 to 12 years old and is located on the third level of the Mauka Wing, near the future location of Target (in the old Nordstrom space) which is slated to open this fall. It will be open during mall hours.
---
We will be testing out the play area in the next few days. What do you and your kids think of the new structure? Send us your thoughts and photos to info@honolulufamily.com or message us on Facebook.