More People Want to Buy Homes on O'ahu, But the Supply is Tight
Homes on O'ahu were spending a median of 18 days on the market.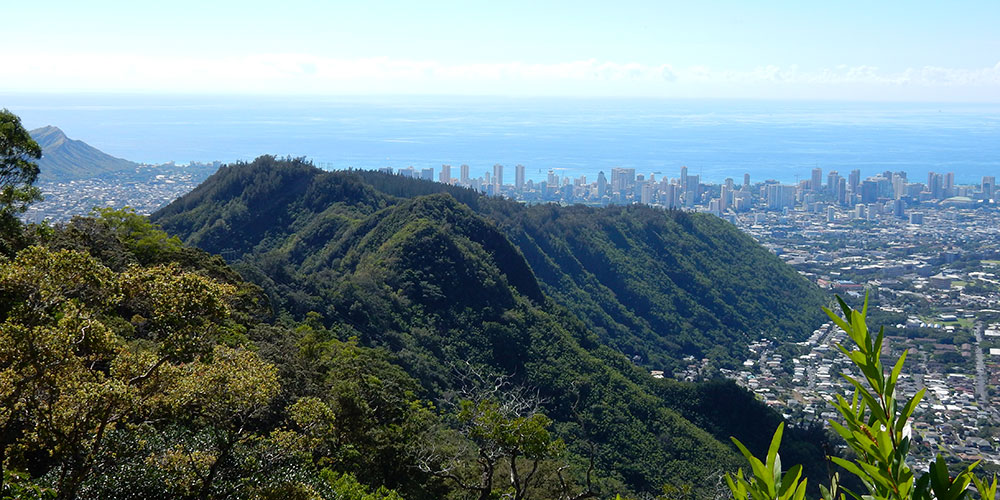 Photo: Katrina Valcourt
Home sales on O'ahu are surging as supply remains extremely tight and interest rates stay low.
In March, sales of single-family homes on the island increased 21.7 percent compared to the same month last year. Sales of condominiums, meanwhile, shot up 21.8 percent, according to a report released Thursday by the Honolulu Board of Realtors.
There were 297 existing single-family homes and 491 condos that exchanged hands last month compared with 244 and 403, respectively, in March 2015.
Low inventory is pushing home prices to near record levels. The median price of an O'ahu single-family home was $725,000 last month, up 3.6 percent from $700,000 in March 2015. Last month's mark is third-highest month on record. The high is $733,500 set in January.
Condos reached $385,000, up slightly from the $380,000 and just shy of the record $386,250 set in December 2015, according to the board.
"There's been no letup in demand for housing on O'ahu, as March's statistics clearly demonstrate," says Kalama Kim, president of the board. "Sales of single-family homes and condos showed huge growth compared to the same month in 2015, and the days on market for both types of housing were very low, indicating high demand and quick sales."
Homes on O'ahu were spending a median of just 18 days on the market while condos were taking just 19 days to sell.
"As a result, we're seeing housing inventory shrinking fast," Kim said in a statement.
The current number of available single-family homes is 844, a level not seen since April 2005, he added. The lowest is 784 in April 2004.
"It appears housing inventory for single-family homes is approaching critical levels," Kim said.
HIGHEST MONTHS FOR O'AHU SINGLE-FAMILY HOME PRICES
$733,500 – January 2016
$730,000 – September 2015
$725,000 – March 2016
$720,000 – October 2015
$719,500 – November 2014
$715,500 – November 2015
$710,000 – July 2015
HIGHEST MONTHS FOR O'AHU CONDO HOME PRICES
$386,250 – December 2015
$385,000 – March 2016
$381,500 – January 2015
$380,000 – March 2015
$378,444 – February 2016
$375,000 – May 2015
SOURCE: THE HONOLULU BOARD OF REALTORS
Got a suggestion for our real estate blog? Know of a fabulous open house? Fascinating story? We want to know. Shoot us an email at realestate@honolulumagazine.com