Mililani Real Estate Moving Fast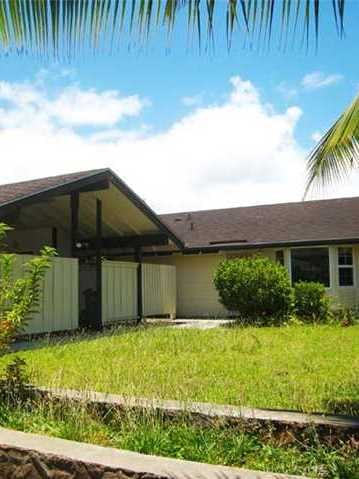 I recently wrote about how the housing market in Mililani is heating up. Well-priced properties in the area are moving at a steady pace, and this REO (real estate owned, or foreclosed) property is a perfect example.
According to Prudential Locations listing agent and REO specialist Lotta Kagell, the four-bedroom, two-bath property was on the market for a brief 10 days (it's currently in escrow), and had more than 30 showings within the first few days of its initial listing. "This one was priced so low," says Kagell. "And it moved really fast."
According to the Honolulu Board of Realtors, the median sales price for a single-family home in Mililani last month was $603,000, making this REO, which was listed at $424,000, a serious bargain. Thus far this year, the median number of days in which a home has remained on the market until it sells in Mililani has decreased by more than 30 percent. "Those homes that have come on the market this past month have been going pretty fast," says Kagell.