Meet the Mom Behind a Hawaiʻi Online Kids Boutique
Leilani Sills started Keiki Dept while on maternity leave and offers cute local nightlights, swaddle cloths and more.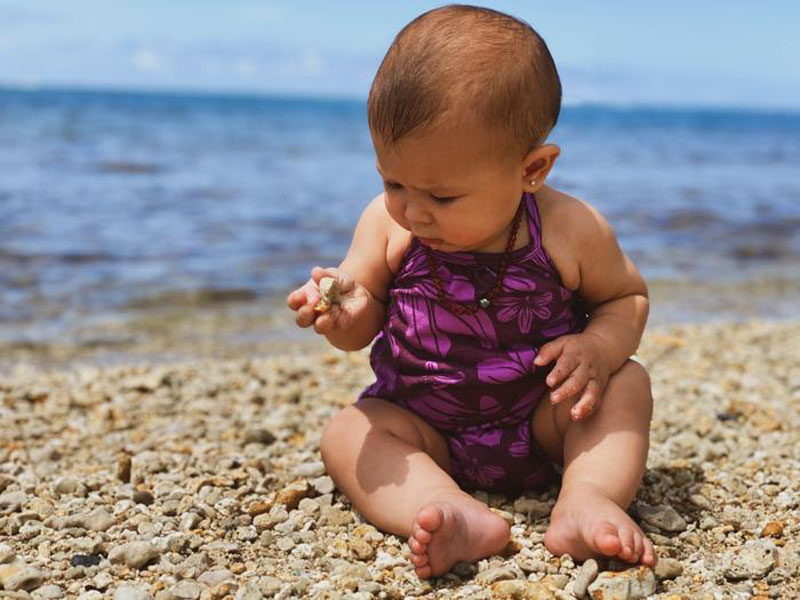 Photo: Courtesy of Keiki Dept
The Keiki Dept's bubble romper.
When you're a mom, it's hard to find the time to praise yourself—let alone brush your hair these days. However, Leilani Sills should take a moment, or two, to applaud her multi-tasking mastery as a mom of three, successful business owner and creative wizard.
Insert a jillion flexed bicep emojis here.
As the owner of Keiki Dept, an online children's boutique specializing in baby swaddle cloths, toddler overalls and local-inspired housewares, Sills is constantly innovating new products that she—and other moms—use in their everyday lives.
"When my son was born, I visited baby expos to find boy's accessories, but there wasn't a lot to select from," Sills says. "I was bored on maternity leave, so I began making bibdanas and swaddles in fun, island fabrics. It started off as a hobby in response to things I needed." That was in 2015. Since then, the Kamehameha alum's business, and family, has grown.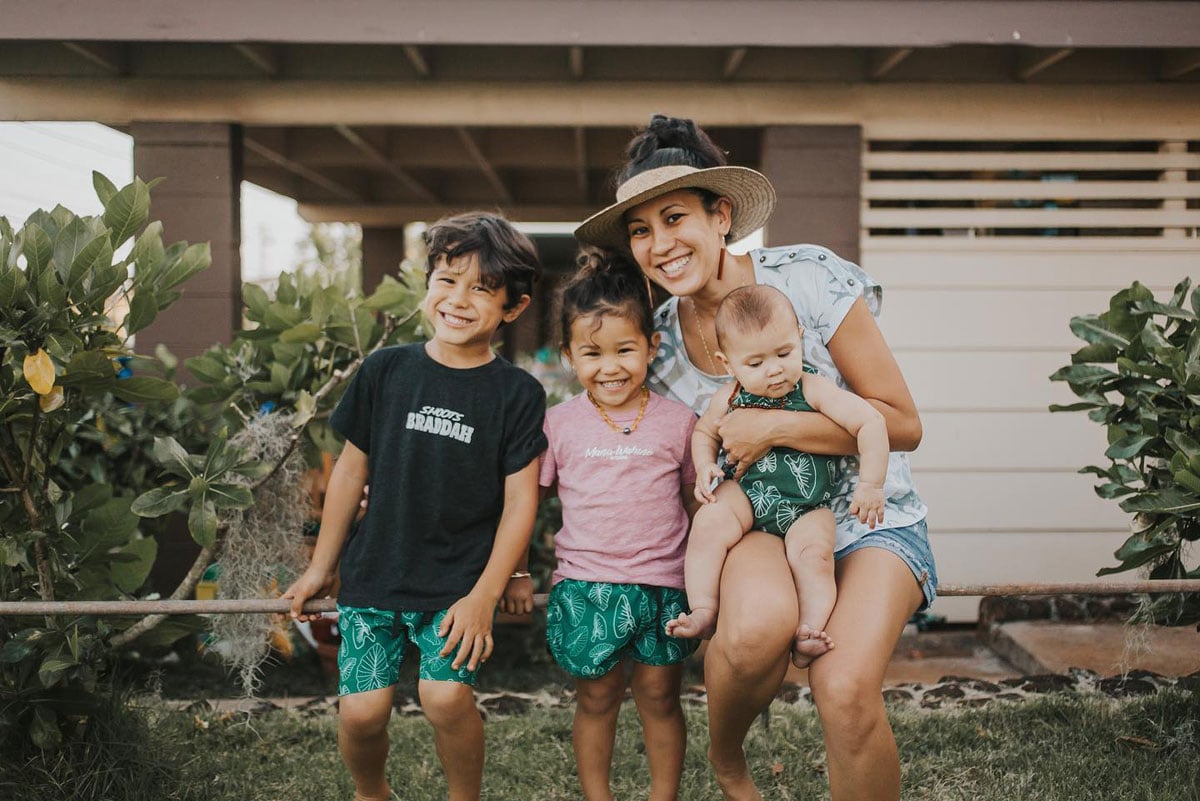 Photo: Courtesy of Keiki Dept
Keiki Dept creator Leilani Sills and her kids.
"A few years later, I had my daughter. Again, I was in search of clothing that wasn't too girly, since that isn't my own personality. I didn't find much, so I decided to create a line of sassy tees, unisex shorts and harem pants," she explains. During that time, Sills also had a full-time job at Mid Pacific Institute teaching Design Thinking, something that came naturally to Sills, who who was a problem solver from very young age. "It drove my mom crazy that my mind and hands were always in motion trying to build things," says Sills, laughing.
Today, everyone in her ʻohana appreciates her ingenuity. While quarantining, Sills made plant and kalo markers for her son's home garden. Keiki Dept's top-selling crinkle sensory toys and palaka overalls were meaningful projects that blossomed with the arrival of her third child. And her latest release, keiki acrylic night lights engraved with kalo and opihi patterns, are perfect for keeping naughty monsters away, but her mother-in-law uses these bright solutions in the bathroom too.
Her business also allows her to spread aloha through something else she's impassioned about. "Giving back to the Hawaiian community is very important to me and I want my kids to understand the importance this. Whether it's giving directly from our sales to nonprofits in need such as The Pōpolo Project or saving 'Iolani Palace to sewing masks for frontline workers, I help out where help is needed."
Recently, Sills decided to leave her job, giving her time to grow her business and, more importantly, her relationship with her family. "I love creating solutions and opportunities for the community but making memories with my children is everything."